Amazon Prime users gain access to a slew of new games every single month. This month's free games feature titles like Lawn Mowing Simulator, The Evil Within 2, and Beat Cop.
Just because the holidays are over doesn't mean the gifts have to end. Amazon Prime members gain access to a slew of new and–most importantly–free games every month. All users need to do is log into their Amazon Prime Account, redeem the free keys, and install their new games–no strings attached. This month's new games are great; besides, there's no reason not to get them since they are free! Here are the Amazon Prime Gaming rewards for January 2023.
Prime Gaming Rewards (January 2023)
Each month, Amazon offers free titles you can claim to play forever. In addition to the titles you get in December, there are free games on Amazon Luna.
Related: Prime Gaming Rewards for December 2022
Free Prime Gaming Games (January 2023)
Prime Gaming is offering six free titles this January, including:
The Evil Within 2
Faraway 2
Breathedge
Beat Cop
Lawn Mowing Simulator
Chicken Police — Paint it RED!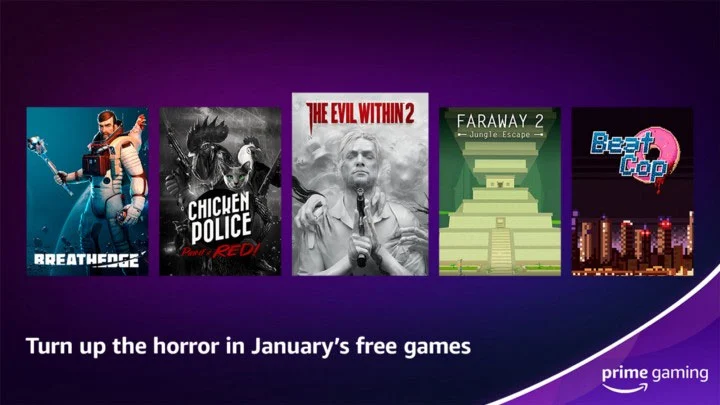 To redeem your free Amazon Prime games:
Visit the official Prime Gaming page.
Click the Games tag above the titles.
Click the games you'd like to claim.
Sometimes, you'll need to connect Prime Gaming to whatever gaming platform (Steam, Origin) the game is on.
Free Amazon Luna Games (January 2022)
You can also use Amazon Gaming's free cloud service, Amazon Luna, to play even more free games inside your browser.
The following games will be available on Amazon Luna from January 1-31, 2023:
Hot Wheels: Beach Buggy Racing 2
Lumines Remastered
Monster Truck Championship
Jackbox Party Pack 2
To play games on Amazon Luna, visit the official Luna website and click the title you'd like to play. The game will open in the browser, and you don't need to download anything. Users who want access to more games on the platform can sign up to Luna+ or link an applicable gaming account.
Free DLC and Emotes
In addition to the free games you can claim and play as an Amazon Prime member, you can also claim Prime Gaming Rewards in the form of free DLC and other swag. See below for some standout options you can scoop up:
FIFA 23: Concentric Dawn Exotic Bundle (Includes: 7 Gold Rare Players, 2 Player Picks of 82+ or higher, 12 Rare Consumables, and 1 Loan Messi for 20 games.) Expires January 23, 2023
KartRider Rush+: Gold Dao, Mr. Bee Outfit
New World: Frost-Lined Strongbox (Includes: 10 Azoth Vials, 1 Runestone Stopwatch, 500 Umbral Shards, 1 Gypsum Orb, 3 Gemstone Dust T5, and 3 Uncut Aquamarine.)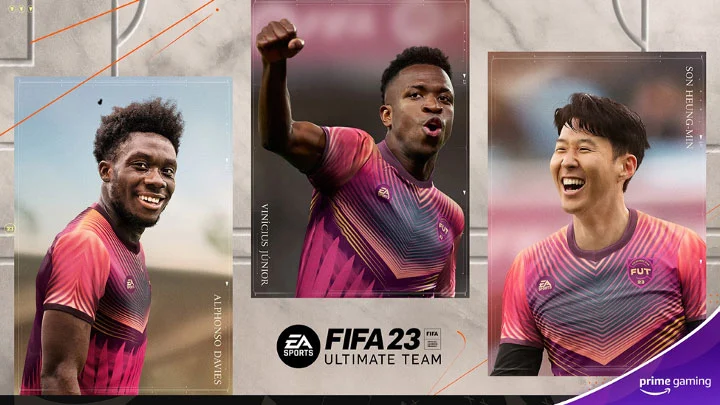 There will be additional in-game DLC and content for the following games as well:
Apex Legends
Call of Duty Mobile
League of Legends
Lost Ark
What do you plan on playing over the winter break? Let us know in the comments below.
For more gaming news, see our News Section.