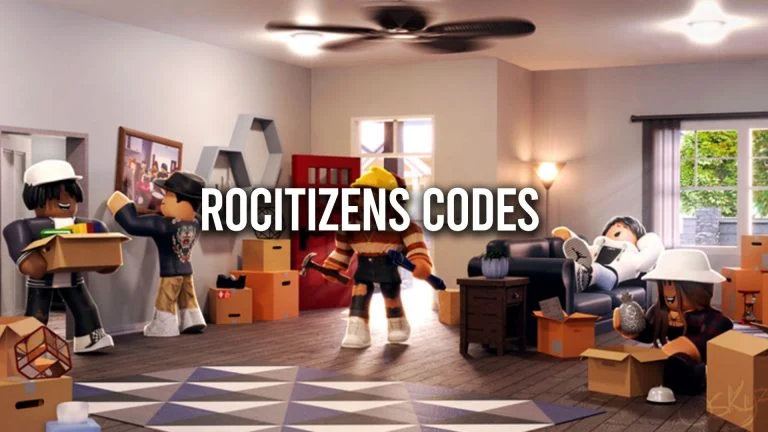 Need more RoCitizens codes so you can get more in-game cash, trophies, awards, and pets in Roblox's popular RP game? Look no further because we have all the codes you need for the game — always up-to-date and working for your convenience. Check our active codes list below and refer to the section about how to redeem them to find out how to get your freebies.
January 31 2023: We checked for new RoCitizens codes.
All RoCitizens Codes
Active codes:
partypooper: $100 in-game cash and Bathroom Boutiques Toilet Plunger
partytime: $1000 in-game cash
goodneighbor: $2500 in-game cash and Amazing Group Award
sweettweets: $2500 in-game cash and Twitter Trophy
discordance: $3500 in-game cash and Discord Award
truefriend: $4000 in-game cash and Pet Rock
rosebud: $3000 in-game cash
easteregg: $1337 in-game cash
code: $10 in-game cash
Expired codes:
smokinghot
headlesscodeman
valentines22
gifttoyou
gobblegobble
creepycode
How to use codes
Launch RoCitizens on Roblox
Tap the Shopping Card icon on the bottom right
Scroll down and tap on the Twitter icon
Enter a working code in the box
Press Enter to claim the rewards
Where to get more codes
Roblox players can get more codes for RoCitizens by following the RoCitizens game page on Roblox and joining the official RoCitizens Discord server. The server is also a good place to meet new friends who play Roblox and learn more about RoCitizens. You can also check this page for new working codes whenever you want them.
Get more codes for your favorite Roblox experience by visiting our Roblox game codes page.
More Roblox codes: Evade codes | DOORS codes | Grand Piece Online codes | Da Hood codes | Blox Fruits codes | Murder Party codes