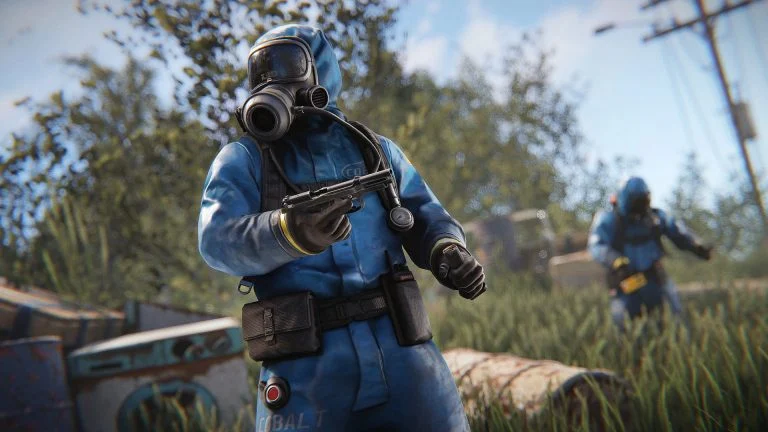 Veteran Rust players are in for a massive patch this month from Facepunch, the studio behind Rust. Although no new items or weapons have been added, there are a ton of tweaks and updates to improve players' quality of life. Aptly named The Big QOL Update, this also marks the 9th birthday of the game. 
Below, we've broken down the most important bits from the Facepunch blog on the December 1, 2022, Rust patch notes. Check out our Rust Wipe Time article if you're looking for wipe times instead. 
Rust Patch Notes December 1, 2022
The Rust Patch notes for December 1 have made changes to:
Updates to AI
Scientist AI has received a tweak. They will now be less aggressive, the bushes that spawn with junkpiles will block their line of sight, and there will be fewer scientists that generally spawn around junk piles. These updates should make random Scientist ambushes less frequent.
Animals will no longer spawn on beaches to kill you as soon as you spawn. Polar bears have been changed to only wander in tundra areas.
Car Code Locks Added
Car keys are gone and have been replaced with code locks, making sharing vehicles in the game a lot easier. Code locks prevent mounting your vehicle and prevent access to storage, though you can still taxi players around if you wish.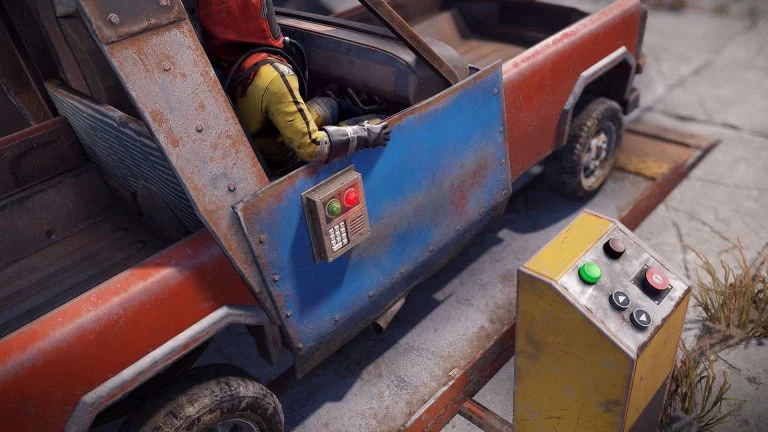 In addition, the Facepunch goes on to say,
"A mounted player can flip the Central Locking switch in a cockpit module to unlock all doors, temporarily disabling code access. Code locks on the exterior of the car will light up green instead of red. If all players in cockpit modules dismount, the central locking is automatically re-engaged."
Combat QoL updates
Burst can be toggled using M. LRs, and MP5s now have a burst module to compensate for the recoil changes in the last patch. Slugs have been significantly changed, making them less effective over long distances.
Updates to the Quarry
Quarry's output has been significantly improved and now runs on diesel fuel, which will spawn at major landmarks. This update will hopefully increase their usage.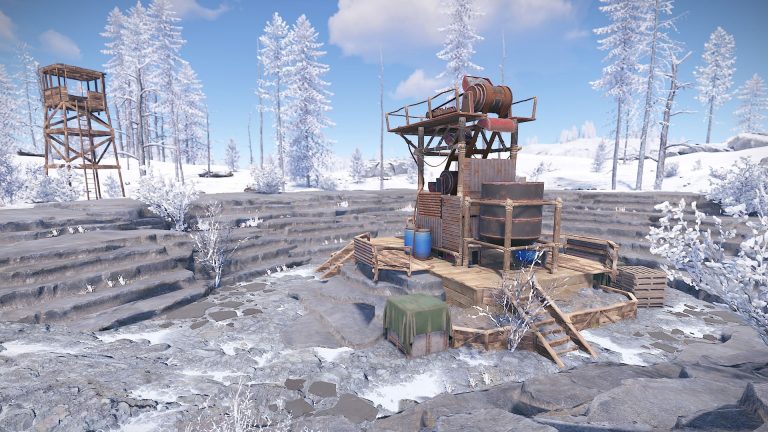 World Event Notifications
Players no longer need a third-party program to notify them of world events. Cargoship, Oilrig, and Ch47 Cargo will appear in a UI notification. Facepunch is looking into better solutions for this in the future.
Other QoL Enhancements
Here are a few key QoL updates in the December 1 Rust patch.
Updated Colored IO: There are now 10 total wire colors available to players. Hit R to recolor an existing wire.
Planters Harvest/Clone/Remove can now be done in a single action.
Stone Spears are cheaper and quicker to craft.
Roofs can now be rotated.
Grenades are crafted faster.
Helicopter loot improved.
Can now pick up Garage Doors.
High-value items despawn time increased from 5min -> 60min.
Read the full patch notes on the Facepunch blog.
For more breaking gaming news, Bookmark our News Section.