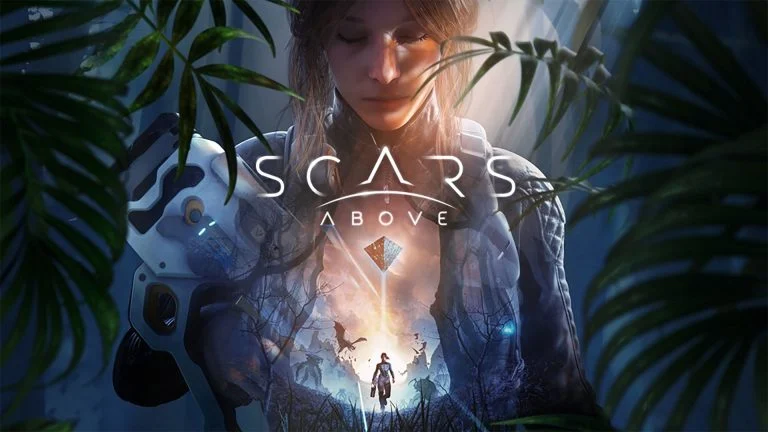 Scars Above is an upcoming sci-fi horror game that places players on an alien planet filled with threats and mysteries.
Horror, Gothic, "A bad nightmare" — these words describe the upcoming first-person horror sci-fi game, Scars Above. Created by Serbian developers, Mad Head Games and published by Prime Matter, The Scars Above is a new entry in the sci-fi horror game genre. 
In Scars Above, players assume the role of Dr. Kate Ward — an astronaut and scientists set to explore a mysterious alien world and structure called The Metahedron. There will be several biomes, from a swamp and grassy plains to claustrophobic areas like caves and an ice biome. 
However, the art style stands out most in The Scars Above. Organic, H.R. Giger-like, it's reminiscent of another recently released horror game, Scorn. That being said, the game takes on its own unique style, with more electronic and mechanical components and naturalistic areas in the environments you'll be traversing in the game. These naturalistic elements bleed into the organisms you'll encounter in a macabre collaboration of terrifying beasts amalgamated with nature.
Watch part 1 of The Making Of Scars Above below.
In addition to the dark art direction, the game's developers also emphasized making the combat mechanics challenging and cited titles like "Dark Souls" as inspiration. Players will need to identify enemy weaknesses to take down each unique entity that exists in the game.
There will also be puzzle-solving and minigame elements in the game as well — a challenge to players' minds, especially in tense scenarios. 
We'll be interested to see how fun and well received Scars Above is when it releases for PC, PS5, PS4, Xbox Series X|S, and Xbox One on Feb. 28, 2023. Pre-order the game on the official Scars Above website.
For more gaming news, see our News Section.