May 22 2023: We added 1 new Shinobi Life 2 code.
Shinobi Life 2 is a Naruto-inspired Roblox game, among the most popular anime games on the platform. Explore vast worlds and game modes, and use our Shinobi Life 2 codes list to get free in-game resources to power up your character and take on challenging bosses. Your Shindo adventure awaits.
Active Shinobi Life 2 codes
Here are the Shinobi Life 2 codes:
RykanLandz!: free spins and RELL Coins
Rykanfanbanz!: free spins and RELL Coins
Rykanf4ns!: free spins and RELL Coins
Rykansanm4n!: free spins and RELL Coins
Rykandonoman!: free spins and RELL Coins
RayDangone!: free spins and RELL Coins
RaySmolman!: free spins and RELL Coins
RayWHO0!: free spins and RELL Coins
RayNaygan!: free spins and RELL Coins
Raycest: free spins and RELL Coins
Racest!: free spins and RELL Coins
edocoNLOL!: free spins and RELL Coins
NoCodeBackwards!: free spins and RELL Coins
CodeManCan!: free spins and RELL Coins
CodeSanLan!: free spins and RELL Coins
CodeTanW4nPan!: free spins and RELL Coins
CodeSamaLam4!: free spins and RELL Coins
Expired codes:
borunarudog!
g00dboiman!
makivsmaki!
boruvkama!
RELLSeasSneak!
mustyAk00m4!
berellmyboi!
RaidenGold!
RaidenSab!
happybdayaxzel!
m0reC0de3z!
deC8dezhere!
BigmanBoy0z!
SessykeUkha!
NarudaUzabaki!
donnDeAizen3!
sigmab8l3!
SheendoLeaf!
EspadaAiz!
DeT1m3esN0w!
NewY34rShindo!
DisEsn0tDe3nd!
ShindoXm4z1!
ShindoXm4z2!
m4dar4kum5!
kemekaAkumna!
kemekaAkumnaB!
29kRsea!
10kRsea!
timeslowsdown!
3y3sofakum4!
g00dt1m3zW1llcome!
16kRChe!
theT1m3isN34R!
HALLOW33N3v3n7!
15kRCboy!
beleave1t!
G00dvib3zOnly!
doG00dToday!
HALLOW33N2022!
17kRCboy!
0unce0fcomm0n5ense!
20kcoldRC!
RELLtuffm0ns!
PuppetM0ns!
IndraAkum0n!
IndraAkumon!
bicmanRELLm0n!
Alph1RELL!
FizzAlphi!
2ndYearSL2hyp3!
2ndYearSL2hype!
bigmanRELLman!
AprreciateDeLittletings!
6hindoi5lif35!
MinakazeTentaci0n!
b4tmonBigm4n!
rayK3r3d4!
ss5Shindo55!
Sw3LLhArdW0rk!
theRELLhasR3turn3d!
shindorengo!
R3LLhardW0rkd!
G04thasR3turned!
RELLhardWorkmyGuy!
k1nGhasR3turned!
Gr1nDinH4rd!
onlyTeemWeelTeel!
rahwomen!
muyHungerb0i!
Ragnar!
Ragnarr!
Ragnaarr!
verryHungry!
ShoyuBoyu!
RamenShindai!
RamenGuyShindai!
ShindoGen!
Shindotwo2!
ShinobiKenobi!
fansAppreciatioN!
c0434dE!
RyujiMomesHot!
RELLYrellcoins!
onehunnet!
CCwh3Re!
ccH0w!
zangAkma!
BoruShiki!
BoruGaiden!
ZangetsuWu!
ZanAkumaNs!
ccWeaR!
BruceKenny!
KennyBruce!
PieceSeaLLeR!
HeyBudniceCode!
RuneKoncho!
VeryStrange!
BeastTitan3!
GenThreeYesson!
GenGen3Apol!
farmsJins!
SeaARELL!
ApoLspirT!
ShUpDoodE!
BiGGemups!
RELLseesBEEs!
rellCoyn!
Gen3When!
SoUwUndKen!
k3Ns0uND!
BigOleSOUND!
G0DHPg0dLife!
SanpieBanKai!
SixPathMakiboi!
SPNarumaki!
BigFELLArell!
exclusiveGameModeS00N!
VenGeanc3!
BorumakE!
BigBenTenGokU!
OGreNganGOKU!
VenGeance!
VenGeanc3!r!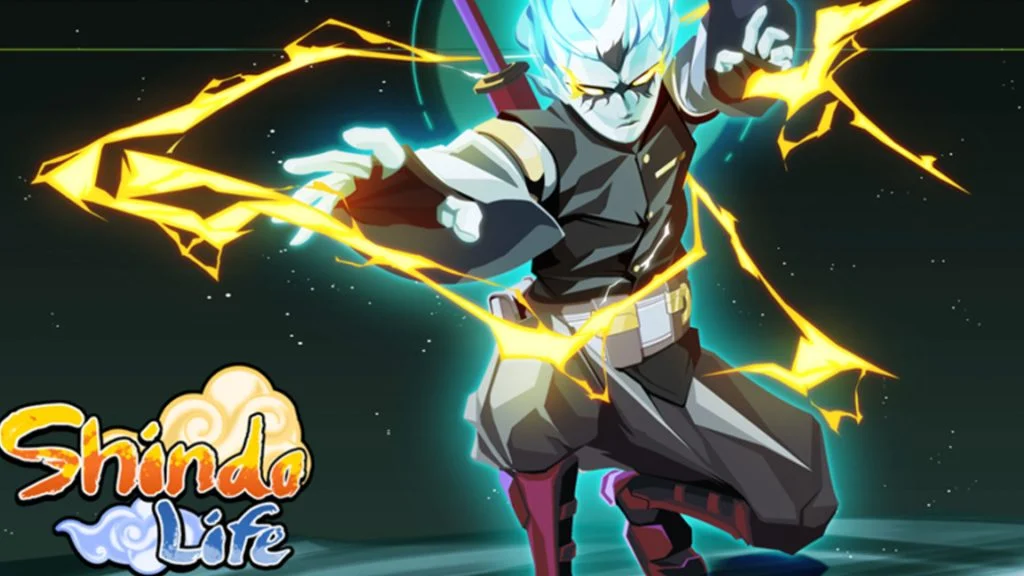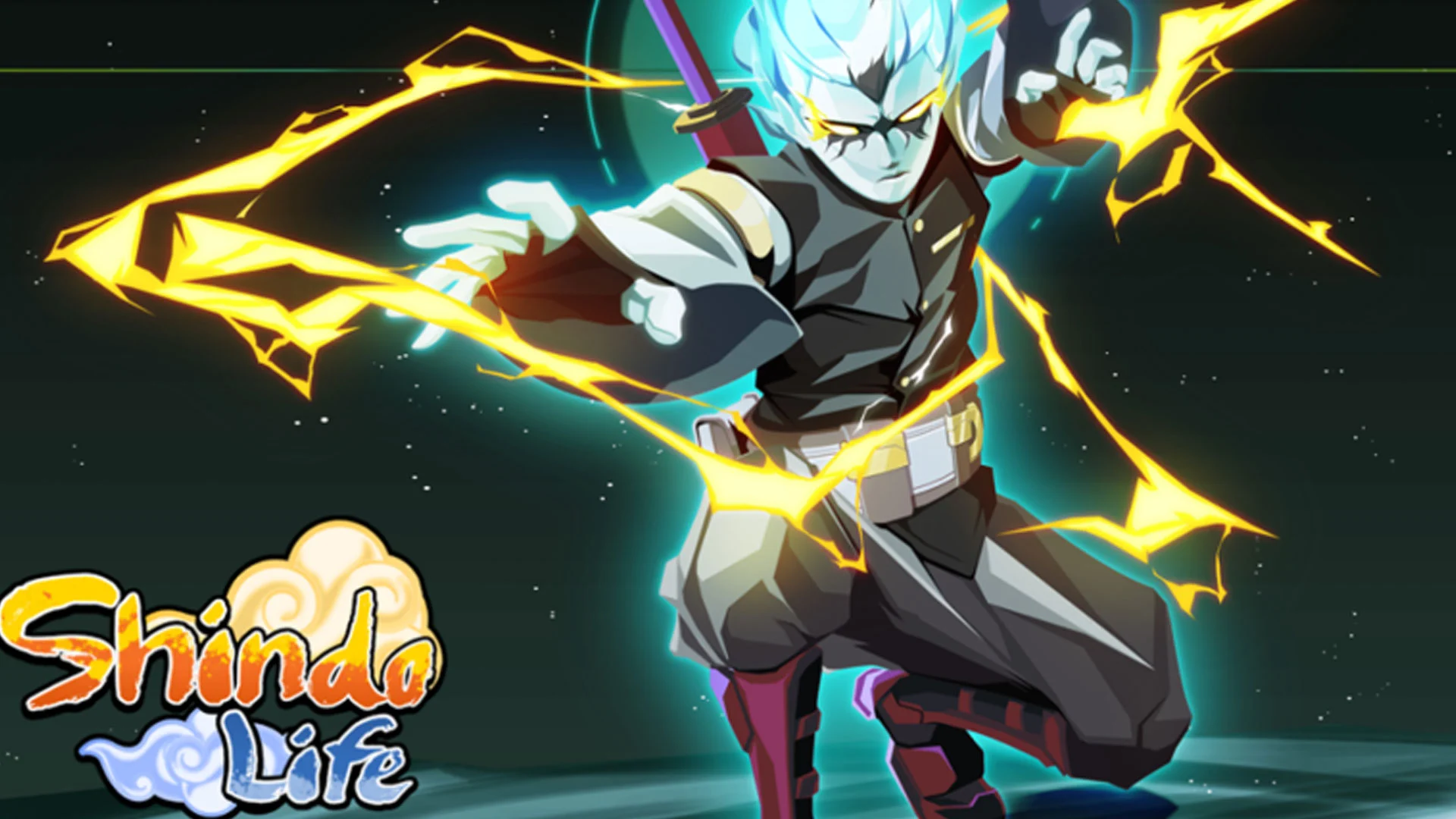 What are Roblox Shinobi Life 2 codes?
Shinobi Life 2 codes are a string of letters and numbers given out by the game's developers (RELL World). Codes are generally only available for a limited time and reward players with free spins for abilities and other character customization, and RELLcoins to purchase in-game items.
How do I redeem codes for Shinobi Life 2?
Roblox players can redeem codes in Shinobi Life 2 by launching the game and loading the main menu. Press the up arrow on the main menu and tap on the "edit" option. There is a YouTube code box on the top right of the character customization screen where you can enter codes. Enter any working code and press the enter key to redeem it.
Those are all the current Shinobi Life 2 codes and how to redeem them. Check out our Roblox section for more content, or visit our Roblox game codes page to get more freebies for your favorite experiences on the platform.
More from Gamer Digest: