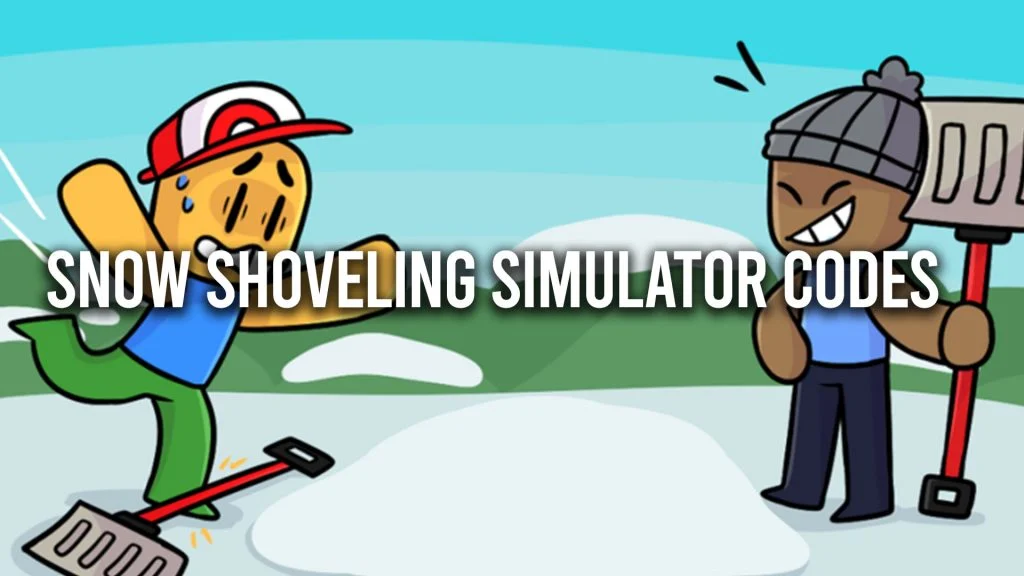 Roblox Snow Shoveling Simulator is an experience created by Virtual Block Studio. The experience takes place in Frosty's town of Winterville, where it's always snowing. There's too much snow, and Frosty could use your help cleaning up the streets. Grab your plastic shovel and start shoveling, and you can unlock some tools, vehicles, and weapons to help do the job and take down bosses.
Use the Snow Shoveling Simulator codes list below to get free in-game cash, limited-time skins, and fun in-game rewards. You can use the cash at the in-game shop to buy pets and other cosmetics. Snow Shoveling Simulator codes don't last forever, and you can check the FAQ section below to find out how to redeem them.
For more Roblox, we cover everything you can possibly think of on our site. If you are tired of shoveling, visit our Shortest Answer Wins codes page for more freebies or snag a cool ride with our Cards Trading codes. Visit our Roblox guides wiki page for more codes and walkthroughs for your favorite games.
January 30 2023: We checked for new Snow Shoveling Simulator codes.
All Snow Shoveling Simulator Codes
FreeMoney: 1500 in-game cash
IceySlopes2: 1500 in-game cash
IceySlopes: 1500 in-game cash
15mVisits: 1500 in-game cash
150kLikes: 1500 in-game cash
darMoney: 700 in-game cash
40m: 4000 in-game cash
500k: 75 ice
DiamondSnow: Diamond Frosty Pet
gearHead: 1000 in-game cash
GimmieIce!: 100 ice
matrix: 500 in-game cash
1Month: 10000 in-game cash
burrr: 50 ice
WhatLiesBelow: 5000 in-game cash
IceCreature: 150 ice
RedTail: 500 in-game cash
AFlyingAnt: Ant's Parrot Pet
tvdude: Darzeth Backpack
TheAnt: 2500 in-game cash
yespls: 5000 in-game cash
2018: 2018 in-game cash
Snow Shoveling Simulator FAQ
How to redeem codes in Snow Shoveling Simulator
To redeem codes in Snow Shoveling Simulator, launch the game and press the Twitter button on the left side of the screen. Enter a working code from our list above into the code redemption box and press the Submit button. The rewards will automatically go to your account.
What are Snow Shoveling Simulator codes?
Codes are strings of letters and numbers given out by the game developer when the game hits new milestones. These codes are redeemed for cash, pets, and in-game rewards. If you enjoy the game, you can go to the Roblox page and give it a thumbs up to add to the likes count.
Where to get more codes
Roblox players can get more codes by following the game developers on social media. The developers are on Twitter and Discord, so you can follow them for new tweets or join Discord to chat with other players and get updates. We post the latest codes to our wiki on this page, so bookmark us and check back daily for new ones.