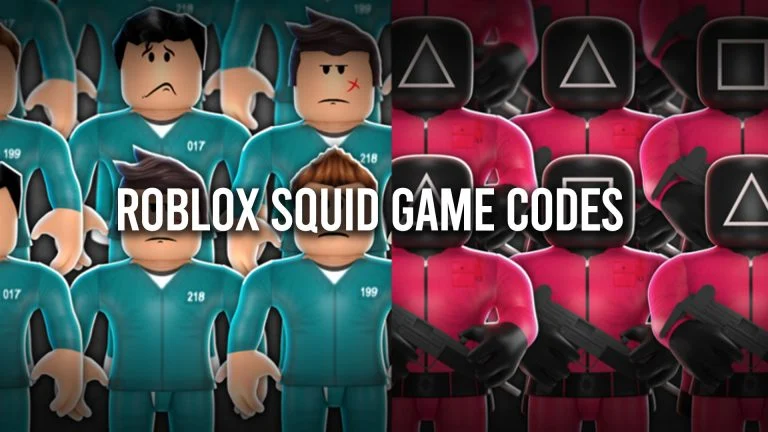 Roblox Squid Game is an experience created by Trendsetter Games based on the popular Netflix show. In this game, players find themselves in some debt, and the only way out is by participating in a crazy series of minigames and outlasting their opponents. Elimination means game over, so play your cards wisely, form alliances, and do whatever it takes to win!
The Roblox Squid Game codes list below includes a list of rewards players can redeem for free in the game. Codes give things like free skins, cash, pushes, and other freebies. The only problem is that codes do not last forever. Make sure to use them while they last, and check back daily for new ones, or you might end up missing out!
February 3 2023: We checked for new Squid Game codes.
All Squid Game Codes
Active Codes:
2023: 2023 Skin
PewDiePie: PewDiePie Skin
700kLikes: 3 Pushes
350kLikes: 25 Souls
RBBattles: 250 Cash
LotsOfLikes!: 250 Cash
ThanksPewDiePie: 500 Cash
LotsOfPlayers: 300 Cash
Expired codes:
450kLikes
RobloxUp
EvenMoreLikes
FrontPage!
250kEpicness
Marbles
1Billion
5kFollowers
500kLikes
FloodEscape
treat
100MillionVisits!
LikesLikesLikes
TonsOfLikes
LotsOfStuff
100kMembers?
30kMembers
HalfABillion
How to use codes
To use codes in Roblox Squid Game, follow these steps:
Open Squid Game in Roblox
Tap the code button at the left side of the screen
Enter a working Redeem Code into the box
Press Confirm and enjoy your rewards
Copy and paste the codes directly from the list above to avoid making any typos. If you enter a code and it doesn't work, let us know in the comments so we can double-check it for you and move it to the expired section. Each code can only be used once per account!
Where to get more codes
Players can get more codes by checking the Squid Game page on Roblox, following the developers on Twitter, checking the kingerman88 YouTube, and joining the Trendsetter Games Discord. If you don't feel like doing all that, you can always just check back here at any time for the latest codes list.
Get more codes for your favorite Roblox experience by visiting our Roblox game codes page.
More Roblox codes: Anime Adventures codes | Blox Fruits codes | Combat Warriors codes | Sword Fighters Simulator codes