In Terra Nil, once players reach the Continental biome, they must construct a Rocket Ship to gather seeds before blasting off into space.
One of the coolest aspects of Terra Nil is that you can create beautiful nature where there is nothing but decay. However — where does it all lead? After you're done revitalizing the ecosystem on the planet, you'll need to construct a rocket ship equipped with all of the seeds you've grown. This happens at the last level of the campaign on the Continental biome in the Flooded City. If you're unsure how to do it, this guide will walk you through everything.
How to Build a Rocket Ship in Terra Nil
Before you build the ship, you'll need to have reached the recycling portion of the Continental Map. Upgrade to a Flying Recycling Drone, then navigate to tab 3 and click Rocket Silo. Hover over your Recycling Drone, and the construction should turn green. Click to place the base of your rocket.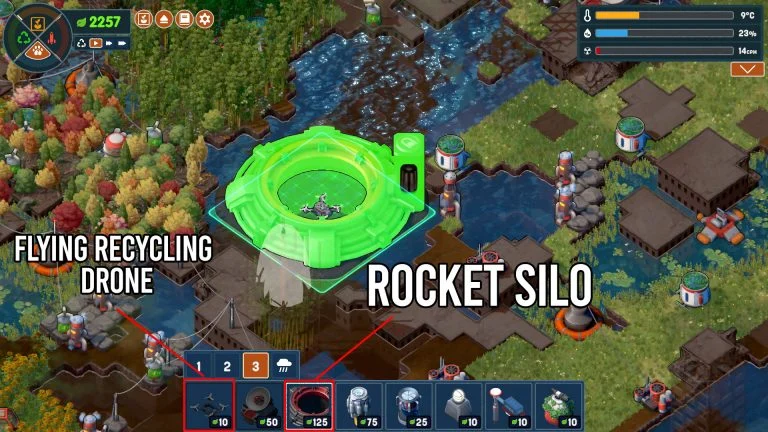 To complete the construction of the Rocket Ship, select the rocket parts in Tab 3, then place them inside the Rocket Silo by hovering over it. Continue to build up the rocket by choosing the different parts of the ship that appear and placing them on top of each other.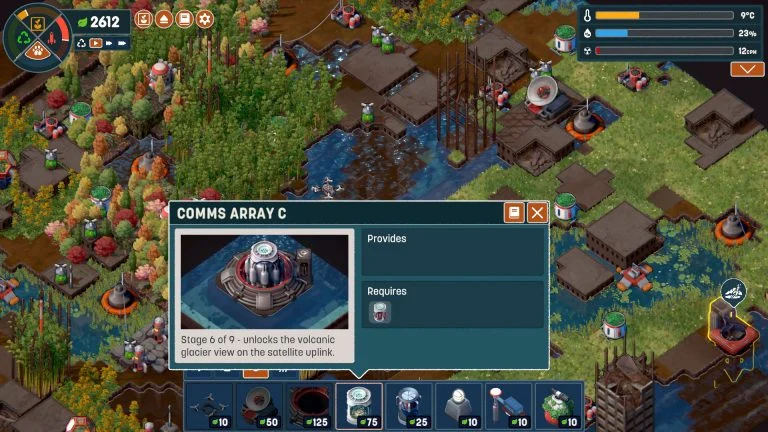 Rocket parts like the Comms Array will enable players to use the Satelite Uplink to scan for seeds.
In Terra Nil there are 9 total Rocket Ship parts, which include the following:
Rocket Thrusters
Comms Array A
Cargo Hold
Comms Array B
Cryo Pods
Comms Array C
Life Support
Comms Array D
Seed Vault Cockpit
RELATED: Terra Nil: How to Scan for Seeds
Once you've placed the Seed Vault Cockpit, the rocket will be ready to launch as long as you've completed all of the other mission objectives. Once you do, a giant red rocket button will appear in the top left corner of the screen. Press it to launch the rocket and complete the mission.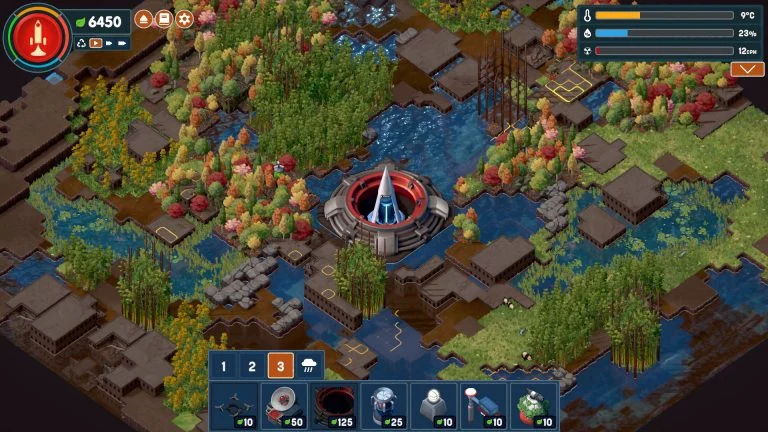 Building your own Rocket Ship in Terra Nil might seem like an overwhelmingly hard endeavor, but it's actually quite easy. When you originally set out to reclaim the wastes in this environmental-strategy game, you probably didn't think it would end with a rocket ship, but luckily for us, it does.
Be sure to visit our Terra Nil Section for more guides, walkthroughs, and content.