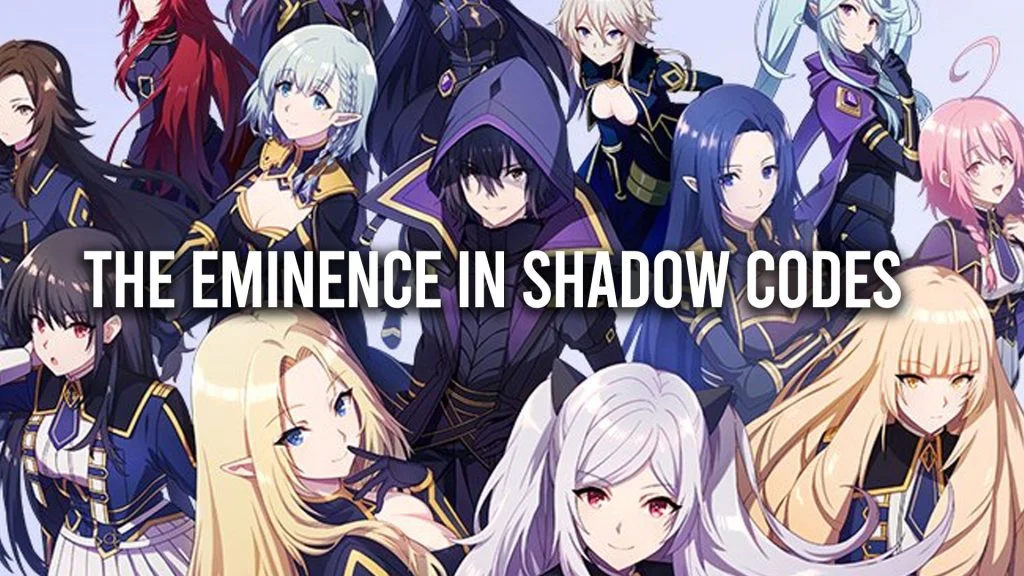 The Eminence in Shadow RPG is a game developed by Crunchyroll, the popular anime streaming platform. The game is based on the Japanese series by Daisuke Aizawa and follows the story of a boy who is reincarnated in Cid Kagenou, a fantasy world. Players can take control of the main cast of The Eminence in Shadow, assemble a team, and defeat diabolical enemies.
Players can use The Eminence in Shadow codes to get free in-game rewards. Codes generally offer things like stamina, free summons, and other types of currency to help you level your characters and get new ones. The codes expire after a short time, so bookmark this page and check back soon for updates.
All The Eminence in Shadow RPG Codes
Active The Eminence in Shadow RPG codes:
There are currently no active codes. Check back soon!
Expired The Eminence in Shadow RPG codes:
We will move expired codes for this game to this section. The codes do not last forever and typically expire within a month. If a code is expired, you may receive an in-game message when you try to redeem it, saying "invalid code" or something along those lines. You can let us know in the comments if a code has expired.
The Eminence in Shadow FAQ
The FAQ aims to answer questions about how to redeem codes, where to get new codes, and how codes work in The Eminence in Shadow RPG.
What are codes?
Codes are strings of letters, numbers, and random words that can be redeemed by players in-game for free rewards. The developers typically release codes to reward players when the game hits a new milestone or when a new content update releases. In other words, new codes release all the time!
How do I redeem The Eminence in Shadow codes?
To redeem codes in The Eminence in Shadow, finish the tutorial and then tap on the menu button. Find the Enter Code button and enter a working code into the redemption box. Press OK to claim the rewards associated with the codes! Remember to enter the codes exactly as shown above, as they may be case-sensitive.
Where do I get new codes for The Eminence in Shadow?
Players can get more codes and serial numbers by following the Crunchyroll developers on Twitter, Facebook, and Instagram. There's also an official Discord server where users can chat with other players and get more information about the game.
If you've yet to try out The Eminence in Shadow RPG, you can download it from the App Store and Google Play.
For more codes, check out: