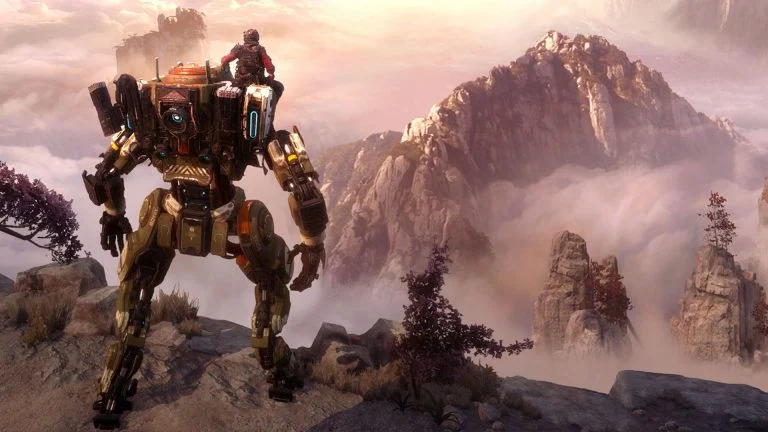 Titanfall Legends was a new game in development at Respawn, but Electronic Arts had a different idea.
The hits just keep coming, don't they? Earlier, we reported on the shuttering of Apex Legends Mobile — now, according to a recent Bloomberg report, we hear that another game in development is getting the axe — the long-awaited new entry to the Titanfall franchise.
Set in the shared Apex Legends/Titanfall universe, Titanfall Legends was allegedly being worked on by around 50 people at EA, according to the report — who will now be shifted to other positions in the company. Those that can't be placed will be "given severance packages and laid off," according to people familiar with the matter.
Titanfall and follow-up Titanfall 2 have had a long and painful history, especially regarding online multiplayer support. DDoS attacks, hacks, and controversy took the attention off what a good game the Titanfall franchise was, as evidenced by the Very Positive Overall Reviews on Steam for the latter entry.
Perhaps what's most upsetting, however, is that the controversies that hurt the Titanfall player base are not the same issues that Respawn, the company that develops the game, have had with their most popular title, Apex Legends. This likely means that the new Titanfall Legends would likely not be plagued with the same issues as the first and second games.
Gamers and fans that were eagerly awaiting the release of a new game with the Titanfall name will have to wait — though overwhelming community support could change the equation.
Were you looking forward to a new Titanfall? How are you taking the news? Let us know your thoughts in the comments section below.
For more breaking game news, see our News Section.