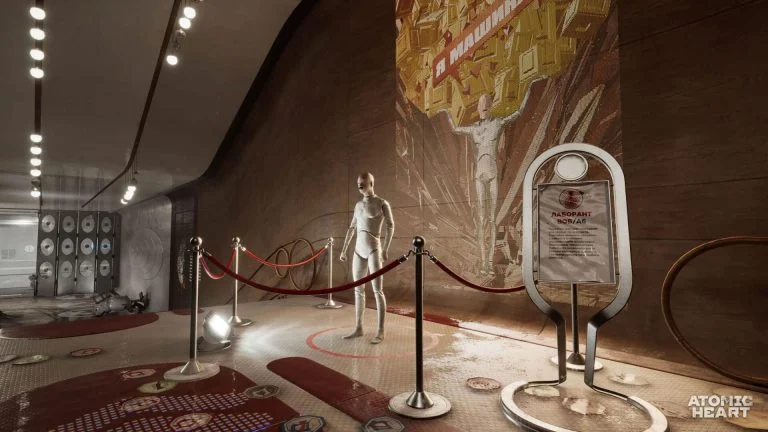 A Twitch streamer briefly streamed a leaked version of Atomic Heart, the upcoming sci-fi first-person action/adventure shooter that releases on February 20, 2022, only to be banned within hours.
In the gaming sphere, it feels almost natural for games to get leaked to the public before their official release. It's a real shame, too — as sometimes the leak can cause what would otherwise be a great game to gain a bad reputation online before it's even in the hands of gamers.
The upcoming sci-fi first-person adventure game, Atomic Heart, proclaimed the "new BioShock," is set in an alternate dystopian past where the USSR developed sentient robot technology. In the game, you'll fight off demented androids and the mutated creatures that stalk the land with technological enhancements that make you a bit more than human. 
Recently, unreleased game footage was leaked online by a Twitch user that goes by the handle of MazziveRic. Obscured with a dark hoodie and white background, MazziveRic, streamed the game for about 2 hours before their stream was removed from the site. During the video, they played what seemed to be a pretty polished final version of Atomic Heart to under 100 viewers, showcasing some of the combat and mission objectives players will gain access to on February 20.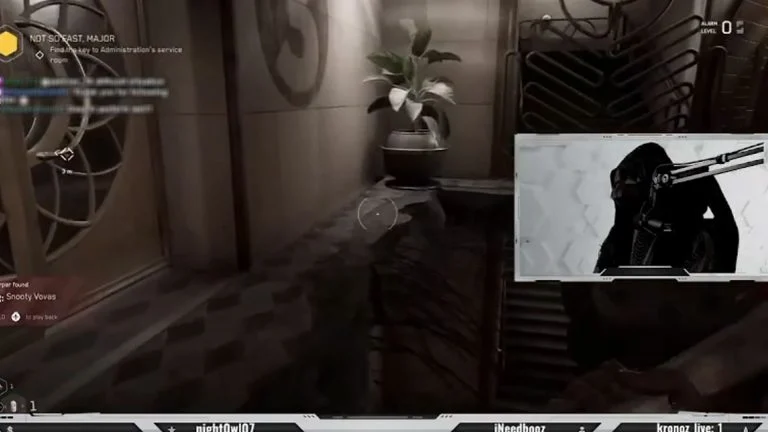 The now-defunct page states, "Content from this channel has been removed at the request of the copyright holder," indicating the users content has been removed along with their profile.
The game itself seemed to run pretty smoothly, and those accusing it of not being a "finished" or "real" game may have to walk back past statements — as the gameplay looked not only finished, but fun. 
RELATED: Atomic Heart PC Requirements (Minimum and Recommended Specs)
Atomic Heart is not without controversy, however, as some in the gaming community have alleged ties between the game's developer, Mundfish, and the Russian government. It's worth noting that we, along with other gaming publications, have been unable to verify such claims.
Unfortunately, leaks like this can ruin game launches, especially for smaller developers that rely on hype and word-of-mouth to get people to notice their titles. Hopefully, this leak was halted fast enough not to cause any damage, but one thing is for sure. The voracious appetite of gamers to get their hands on the latest titles and see gameplay from unleased games will never go away, so game developers and publishers should keep a tighter lid on projects they don't want to leak to the public.
What are your thoughts about leaks in the gaming industry? Does it ruin the game for you? Let us know in the comments section below.
We cover the biggest gaming news in our News Section.