The recent Sons of the Forest Patch 03 update added the EUC Knight V rideable electric unicycle. If you've looked high and low and can't find it, we'll show you its exact location.
The indie survival game, Sons of the Forest, developed by Endnight Games, has many different items players can discover across the island. However — one thing that's rather hard to find is a decent mode of transportation. Luckily, the game's creators have just remedied that with a new electric unicycle (E.U.C.) vehicle you can find. Here's where you can find the new EUC Knight V in Sons of the Forest.
Where to Find the EUC Knight V in Sons of the Forest
The EUC Knight V is located next to a red tent in a campsite in the southwestern portion of the island. Three small lakes lead into rivers, and this camp is next to the middle lake, near the river tributary.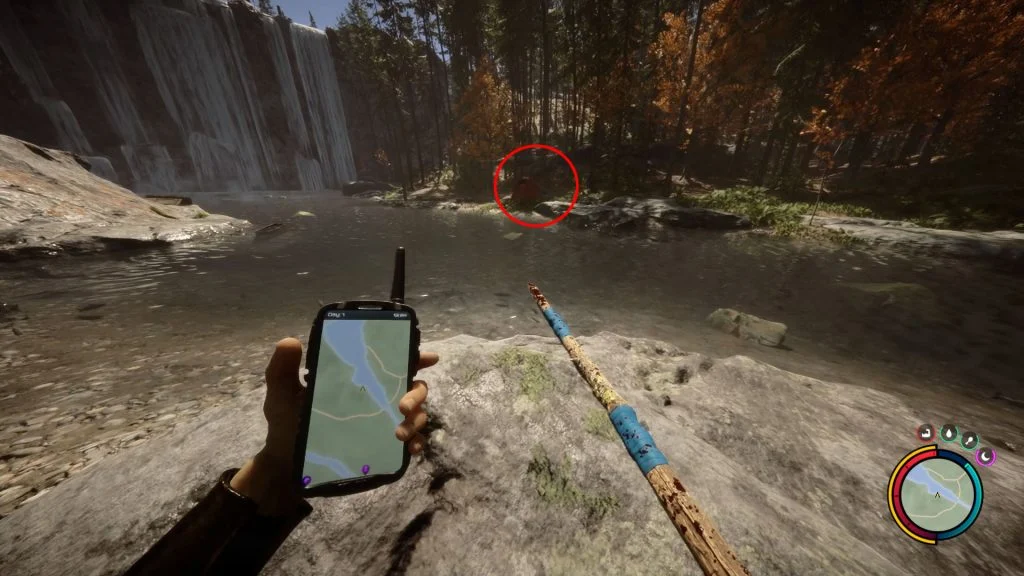 Players can pick up with EUC Knight V with the F key, then left-click to mount it. Once mounted, players will be able to zip around on it with the WASD keys. To dismount, double-tap the Spacebar. Unfortunately, unlike the Sled (more like the Hang Glider), players will need to carry the EUC Knight V in their arms, then put it down on the ground when they are done using it rather than storing it in their inventory.
RELATED: Sons of the Forest Patch 03 Patch Notes
However, it goes a lot faster than just running around, so it's a great mode of transportation in getting around the island, and in fact, one of the only ways you can get around faster than sprinting.
If you are still having trouble finding the new vehicle, watch the video of us getting it below:
Ultimately, locations in Sons of the Forest have often spread far apart, and having an electric vehicle that you can use to get around the map faster is a great benefit. Not only will it save you a ton of time, but you can also do some awesome tricks with it.
We have more guides like this one in our Sons of the Forest Section.