The underdog succeeding against all odds is a common trope in literature and gaming. From David and Goliath, through Shadow of the Colossus, to more recent games like God Eater 3 and Monster Hunter Rise, everyone loves a good story about bringing down a giant. Announced yesterday, EA Originals and Omega Force are bringing us what looks like the next iteration of the old saying "The bigger they are, the harder they fall." Here's what we know about Wild Hearts, including the release date, early gameplay trailer, and gameplay details.
What is the Wild Hearts Release Date?
Wild Hearts releases on February 17, 2023, for PC, PlayStation 5, and Xbox Series X. We look forward to the gameplay trailer coming October 5 for more information. We're especially curious if they'll have the weapon diversity of other giant-hunting games.
Hopefully, they aren't all as complicated as Monster Hunter's Charge Blade.
What is Wild Hearts?
Wild Hearts is a 3D Action game featuring dramatic battles in a Feudal Japan-flavored universe. Set in Azuma, where elemental monsters called kemono roam the land, threatening all in their path. Using weapons and structures augmented with ancient technology, the players fight back in single-player mode or with friends.
Watch the reveal trailer here:
What Makes Wild Hearts Different?
The inspiration from other games is quite clear, but there's plenty of room in the genre for another contender. Of particular note are the freely-placeable structures, in contrast to Monster Hunter's fixed-position traps and siege weapons, and the kemono's ability to alter the environment. Here's hoping these new ideas add some fresh blood to an already enjoyable genre.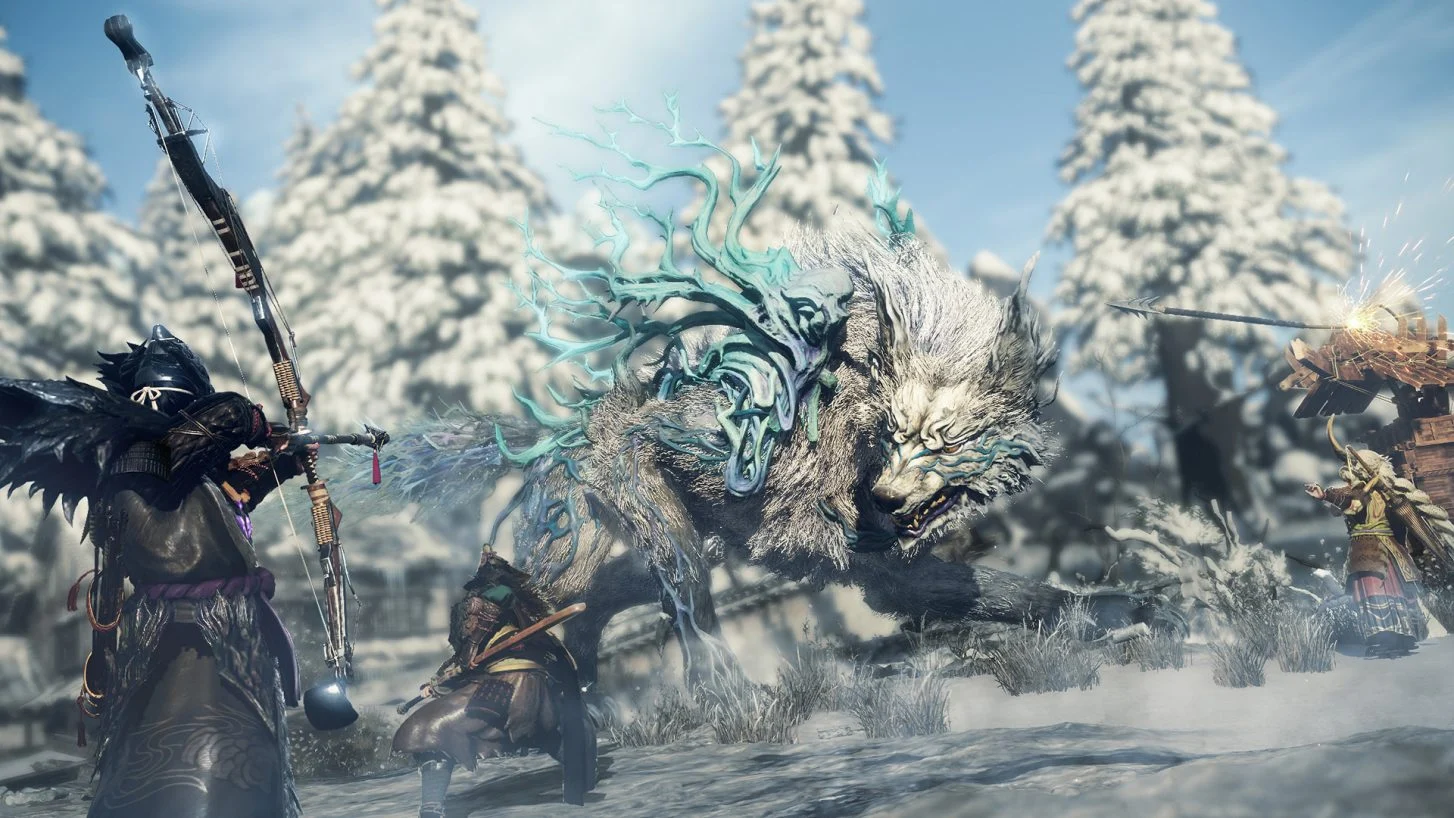 What platforms are supported?
Wild Hearts will be available for PC, PlayStation 5, and Xbox Series X.
The giant boar hit you pretty hard, huh? Take 5 and check out our News Section for more stories.