If you live for a good scare, nothing beats a short indie horror game. Indeed, there are a ton out there on the Steam Store, but figuring out what you should actually pick up isn't as easy as just sorting by highest rated.
After all, we're talking indie horror games here, so no titles on this list will be from AAA publishers. And it isn't just jumpscares that make for good indie horror. The games on our indie horror list are set in a spooky atmosphere, have a good story & sound design, and are, above all, scary.
10. Amnesia: The Dark Descent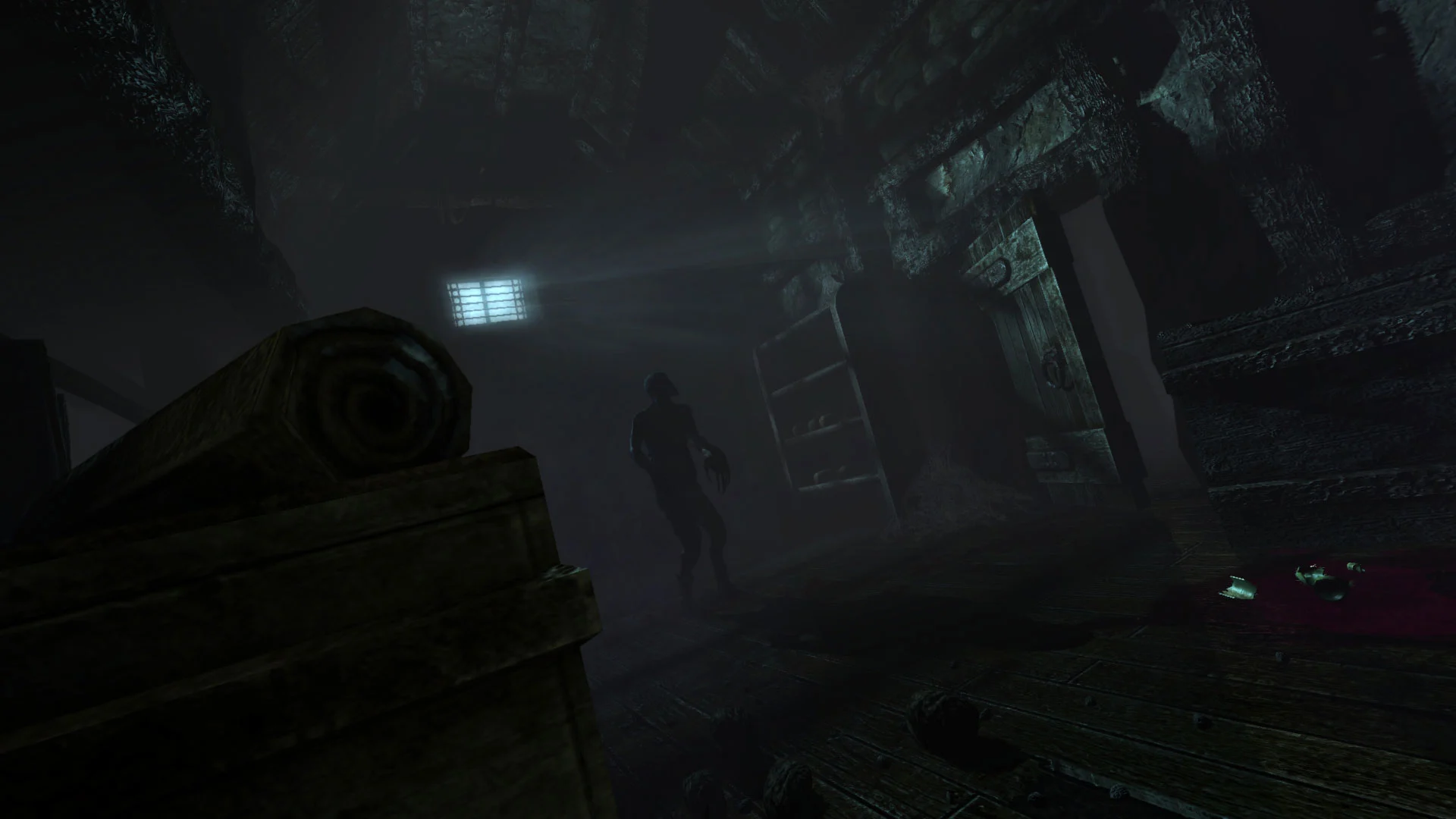 Completion Time: 4-8 Hours
Amnesia: The Dark Descent is a first-person survival horror game released in 2010. Developed for PC by Frictional Games, Amnesia is touted as one of the scariest indie horror games ever created.
In Amnesia: The Dark Descent, you wake up in a dark and corrupted catacomb. You play as the main character, Daniel, and as you advance through the game, your disturbing past is revealed through different creepy, atmospheric cutscenes. Excelling with its sound design and ability to set the scene, Amnesia: The Dark Descent is a horror game any self-proclaimed horror aficionado needs to experience.
RELATED: The Best Warhammer Games on Steam
9. Nun Massacre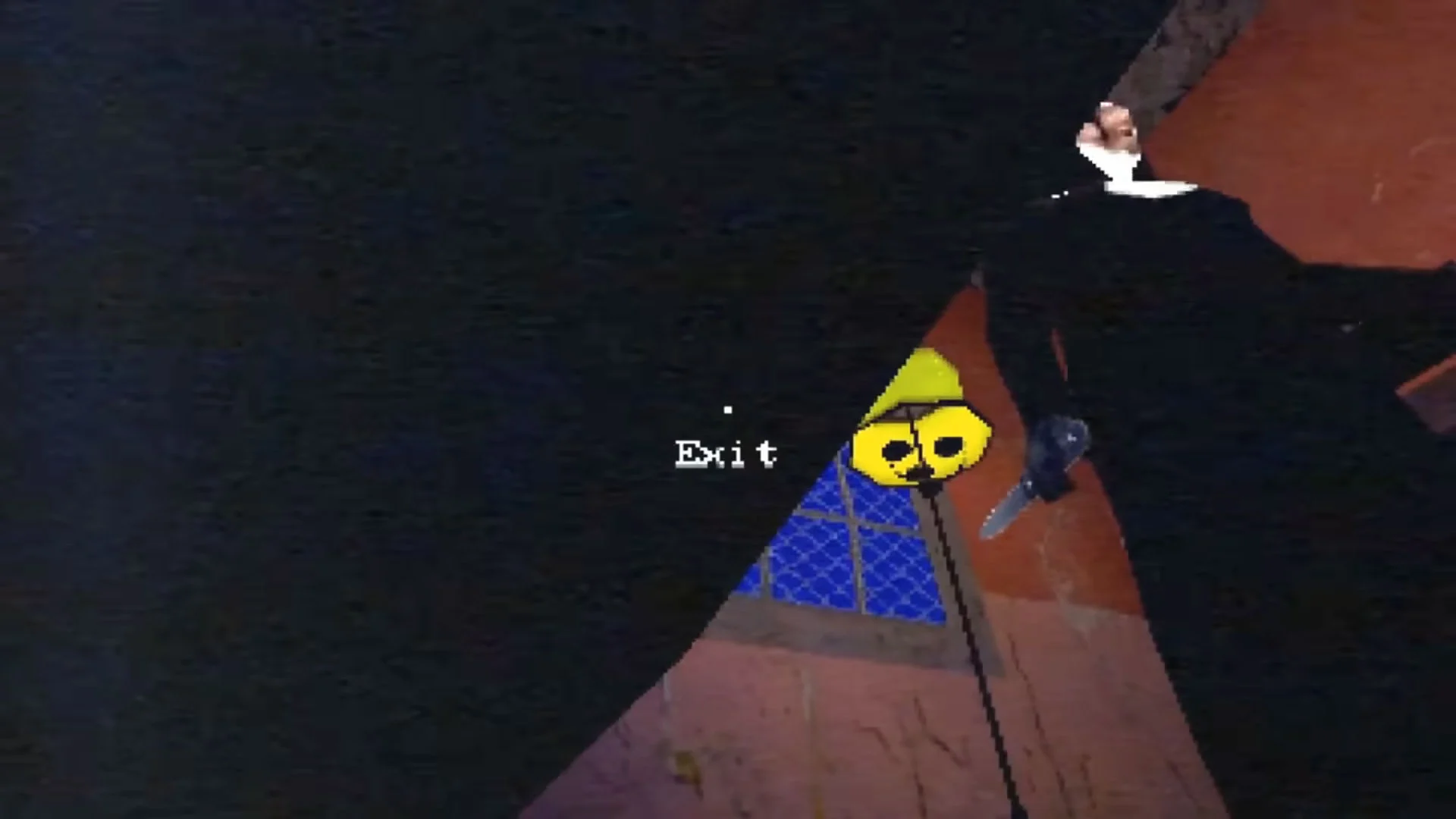 Completion Time: 1 Hour
Nun Massacre, created by Puppet Combo, is an indie first-person horror game where you must escape a psychotic nun out to get you. Released in 2018 on itch.io, Nun Massacre is a classic amongst indie horror game fans.
Based on an 80s VHS retro aesthetic, Puppet Combo games may initially disarm you with the graphics. However, the second you pick up the game, they won't disappoint with the scares. The game loop revolves around running away from the nun and finding different items to advance you further along the plot. If you are looking to sweat tonight, play Nun Massacre in the dark–alone.
8. Night Delivery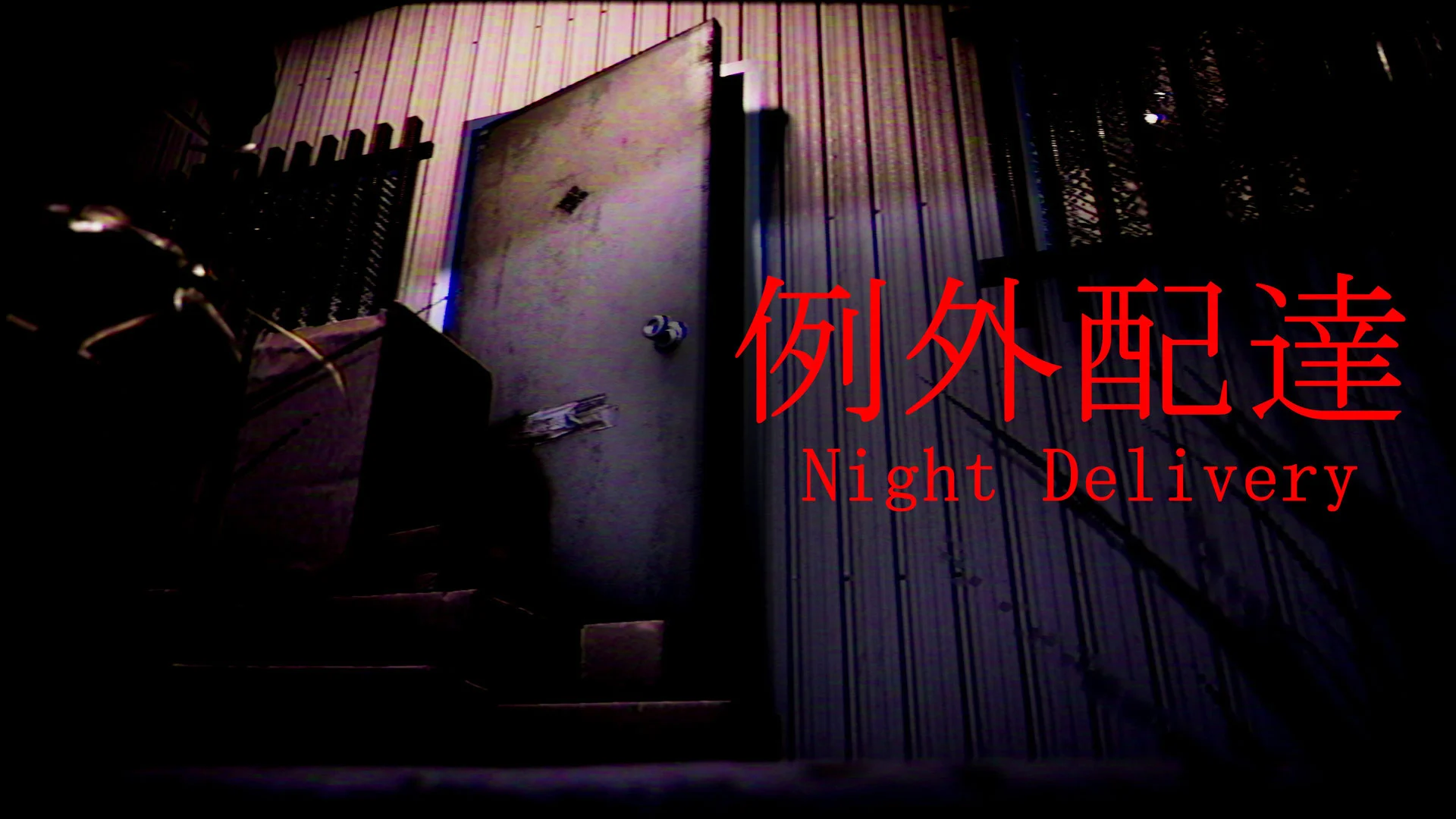 Completion Time: 1-2 Hours
Night Delivery, developed and published by Chilla's Art, is a creepy psychological horror game where you play as a worker delivering packages at night. Initially released in 2021, Night Delivery creates an eerie and engaging storyline with minimalist game mechanics.
While at times a little rough around the edges, Night Delivery offers a disturbing storyline about what loneliness and obsession can drive a person to do. The game creates a chilling atmosphere and contains a host of twists and turns in the 1-2 hour playtime.
Night Delivery on the Steam Store.
7. Suite 776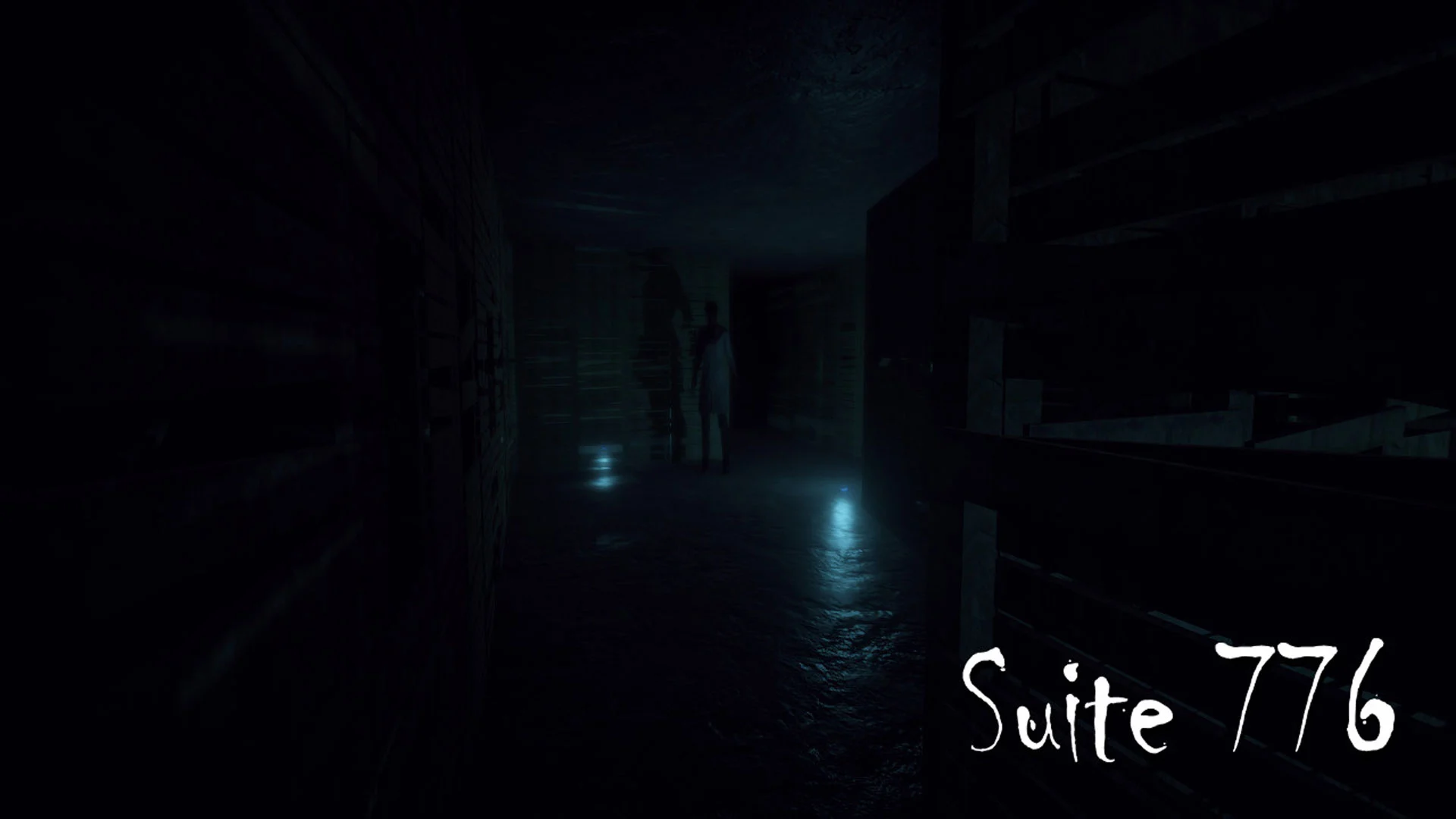 Completion Time: 1 Hour
Suite 776, developed by Stanislaw Truchowski and published by TurnVex, is a short indie horror game with a Very Positive rating on Steam. Released in 2019, Suite 776 opens the game on a morbid tone that carries throughout the entire experience.
Suite 776 is a puzzle and adventure horror game where you play as Marcy, a once famous architect, as her mind unravels in a disturbing display of pyschosis. With a unique gameplay concept and atmospheric scares, Suite 776 is an instant indie horror classic.
6. Bonbon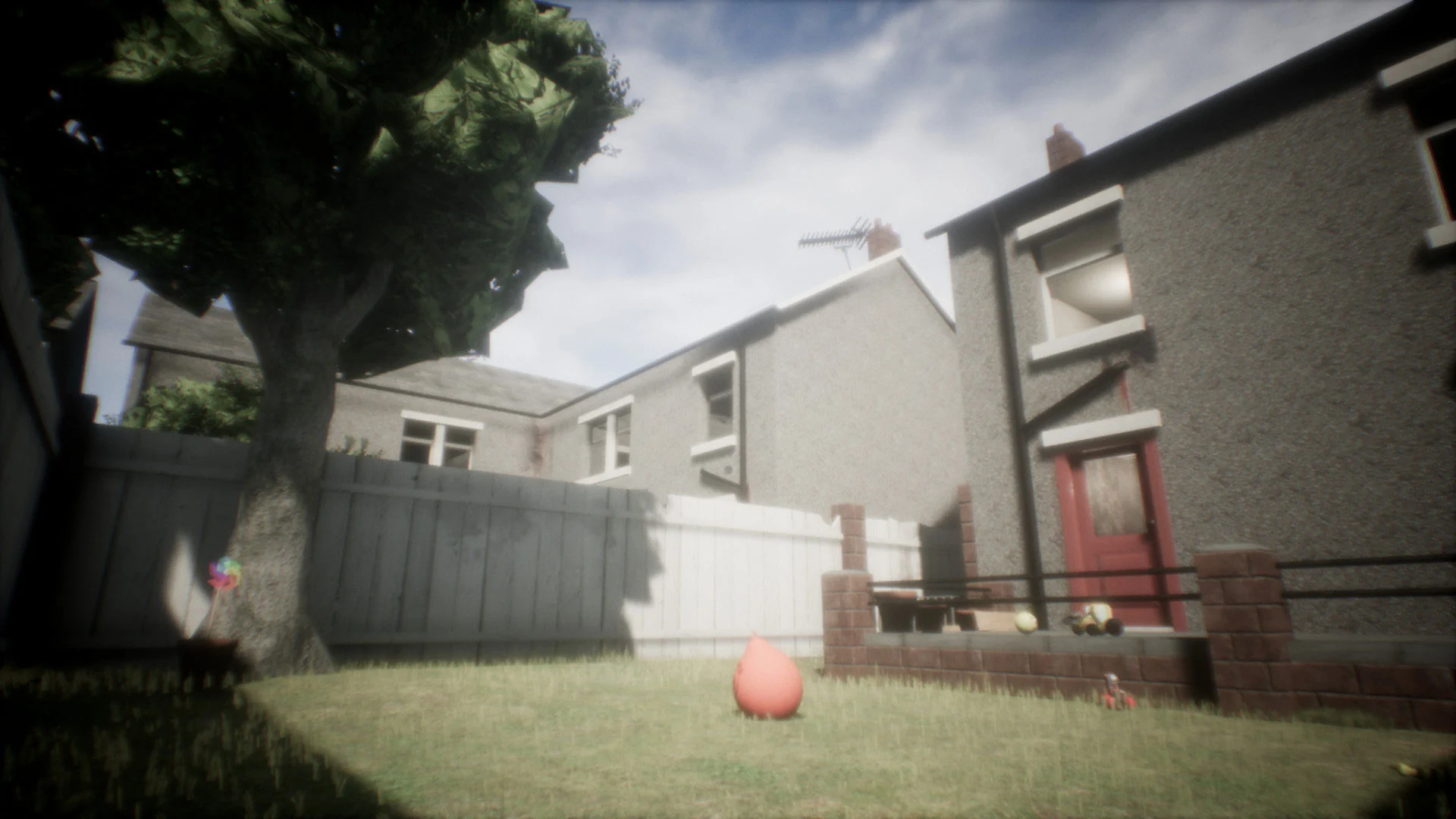 Completion Time: 30 minutes – 1 hour
Developed by Aetheric Games and published by Pixeljam, Bonbon is a 2017 horror game that delves into the deep questions revolving around consciousness and the strong effects that events in your childhood can have on your psyche.
In the game, you play as a child–and the limitations of your physical body immediately become apparent. An odd game (to say the least), the story of Bonbon is a slow-burn thriller about feelings of helplessness and lack of agency that children constantly experience.
5. Five Nights at Freddy's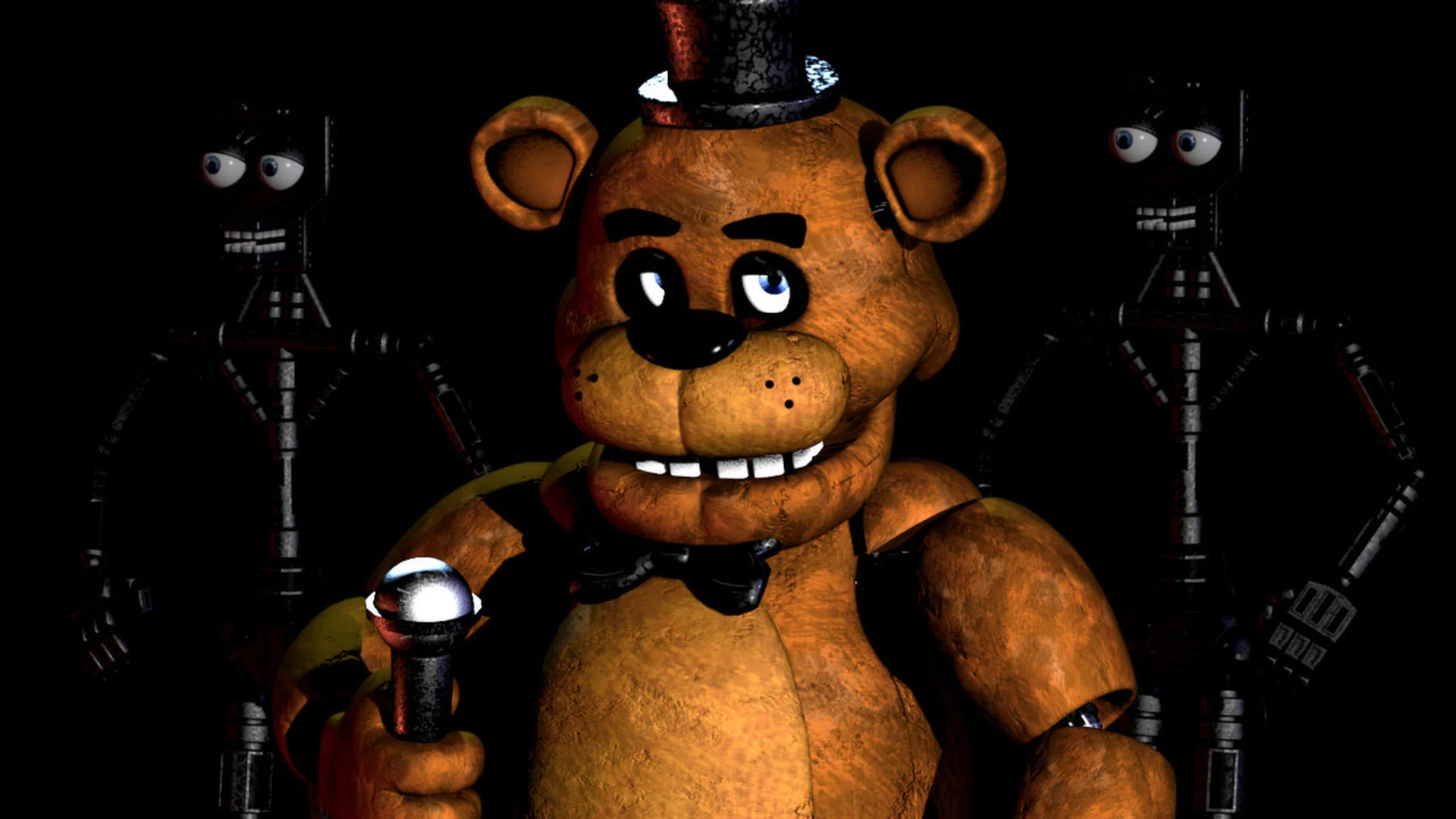 Completion Time: 2-5 Hours
You know that we couldn't make a list of top short indie horror games without including the iconic FNAF series of games. Originally developed by Scott Cawthon and released in 2014, Five Nights at Freddy's is a simple game wrapped around a unique premise. Protect yourself from evil animatronic animals and make it through the night.
In Five Nights at Freddy's, you play a security guard that must work an overnight shift at Freddy Fazbear's Pizza. What you don't expect, however, is that the animatronic fuzzies that entertain children during the day turn into demonic mechanical beasts at night. If you have yet to play this horror classic, you must try it.
Five Nights at Freddy's on Steam.
4. Iron Lung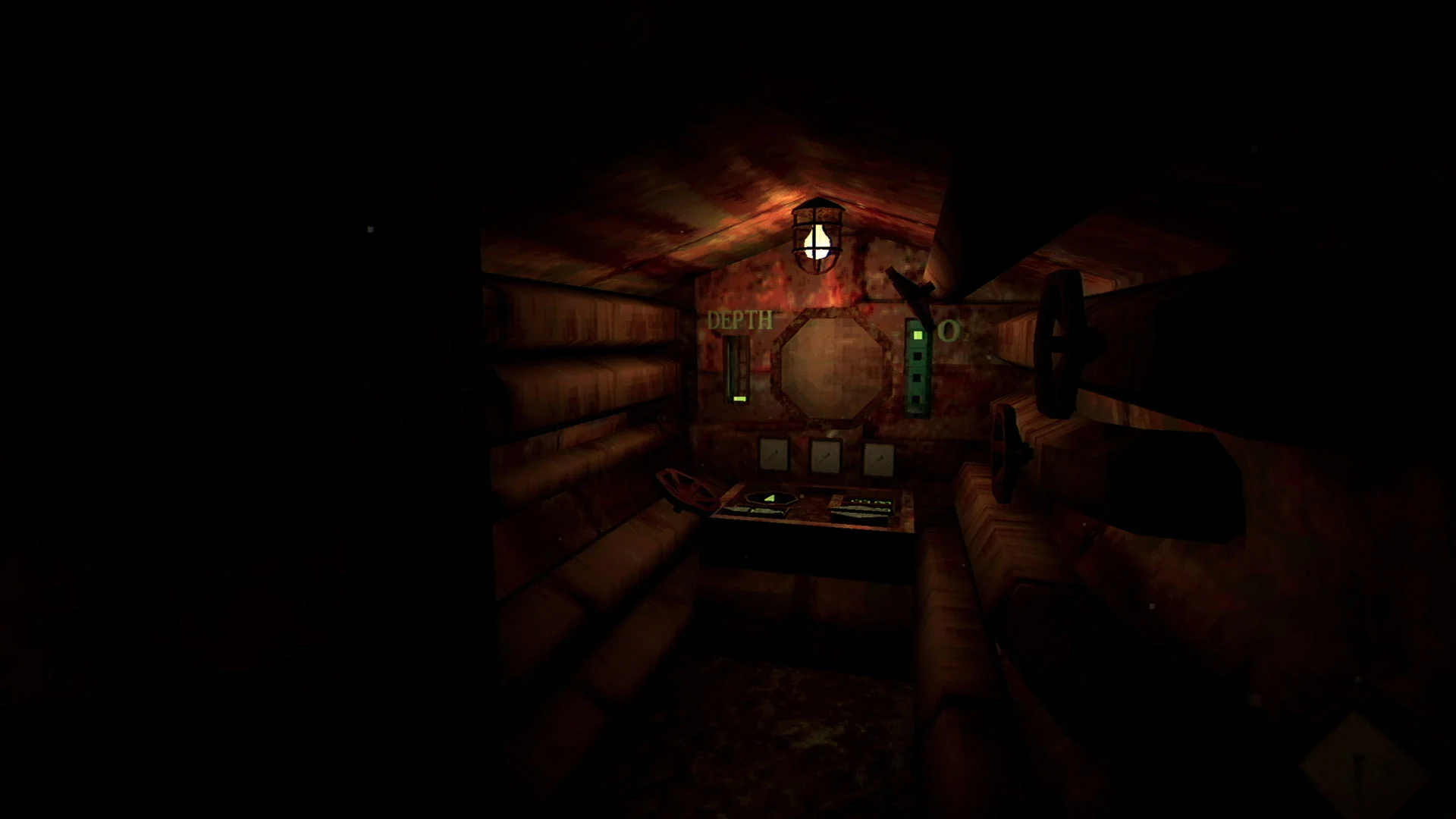 Completion Time: 1 Hour
If you have legitimate claustrophobia, then Iron Lung is probably not the game for you. Developed by David Szymanski in 2022, Iron Lung is a unique experimental horror game that builds paranoia through sound and what you can't see.
With minimalist gameplay, Iron Lung places you in command of a submarine on a journey of discovery in an alternate reality. Much of Iron Lung is left to the player's imagination, which can sometimes be more terrifying than being shown something explicitly on the screen. If you're looking for a creative and unique slow-burn that slowly wears on your nerves, Iron Lung is an instant classic you should give a try.
3. Feed Me Billy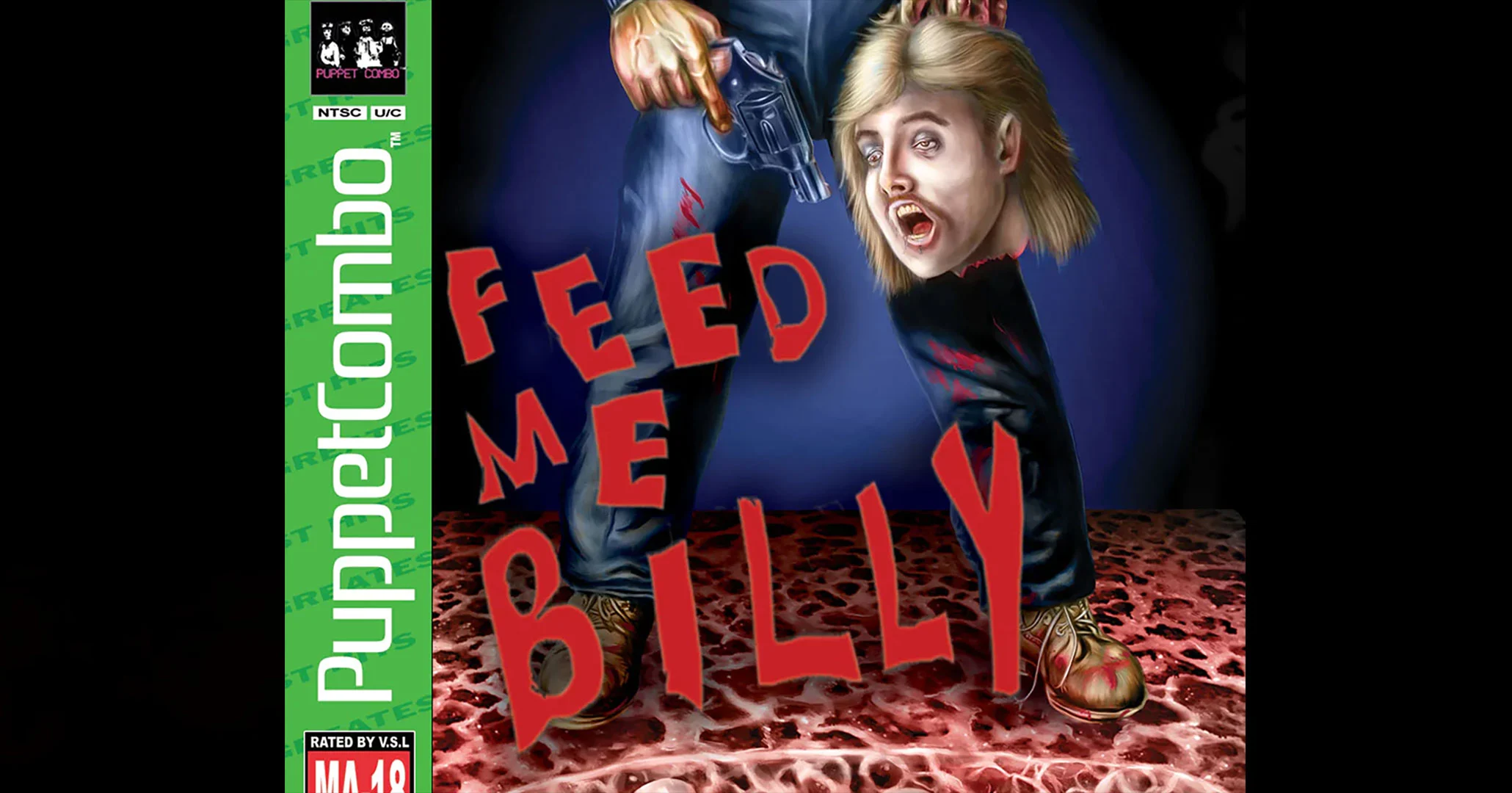 Completion Time: 1-2 Hours
Have you ever wondered what it would feel like if the tables were turned, and instead of running from the killer, you were the killer? Well, those are exactly the themes that Puppet Combo, the developers of Feed Me Billy, explore with this retro-indie game released in 2018.
Like other Puppet Combo titles, Feed Me Billy embodies a retro, VHS-style aesthetic with disturbing themes. In the game, you play as Billy–a troubled and disturbed individual who must feed the monster's in his closet. Sound weird? Well, it is, but that makes the game so fun to play.
Feed Me Billy as part of Puppet Combo's Scary Tales Volume 1 on itch.io.
2. Phasmophobia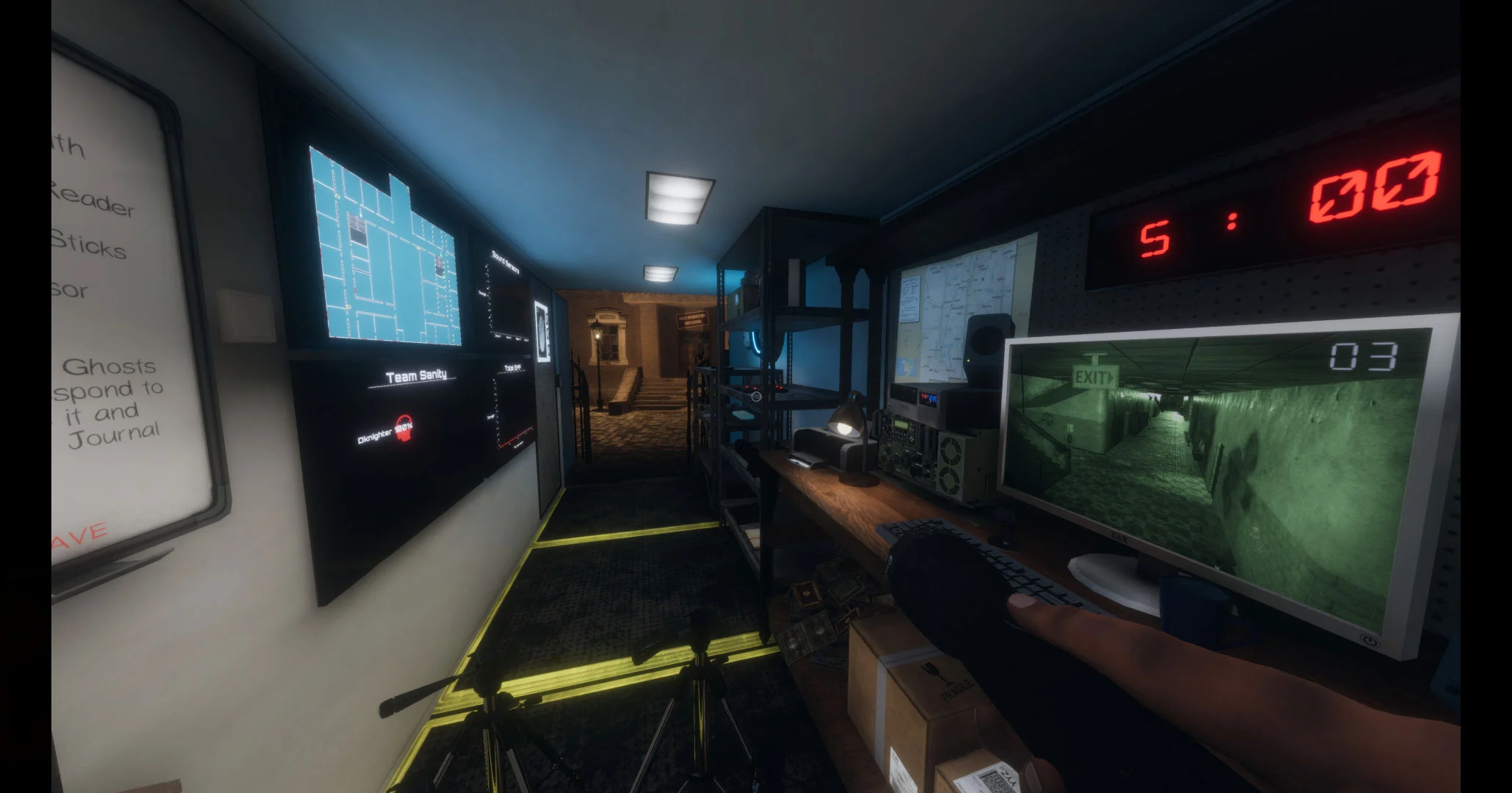 Completion Time: However Long You'd like to Play
If you've been seeking a more cooperative experience, then Phasmophobia, developed by Kinetic Games, is a great choice. In Phasmophobia, you work with friends to exorcise and dispel ghostly spirits from various locales.
Originally released in 2020, Phasmophobia has received Overwhelmingly Positive reviews on the Steam Store and has received numerous updates and patches since its initial launch. Truly terrifying at times, Phasmophobia is a creepy experience best played at night with the lights off. We dare you to do it.
1. Inscryption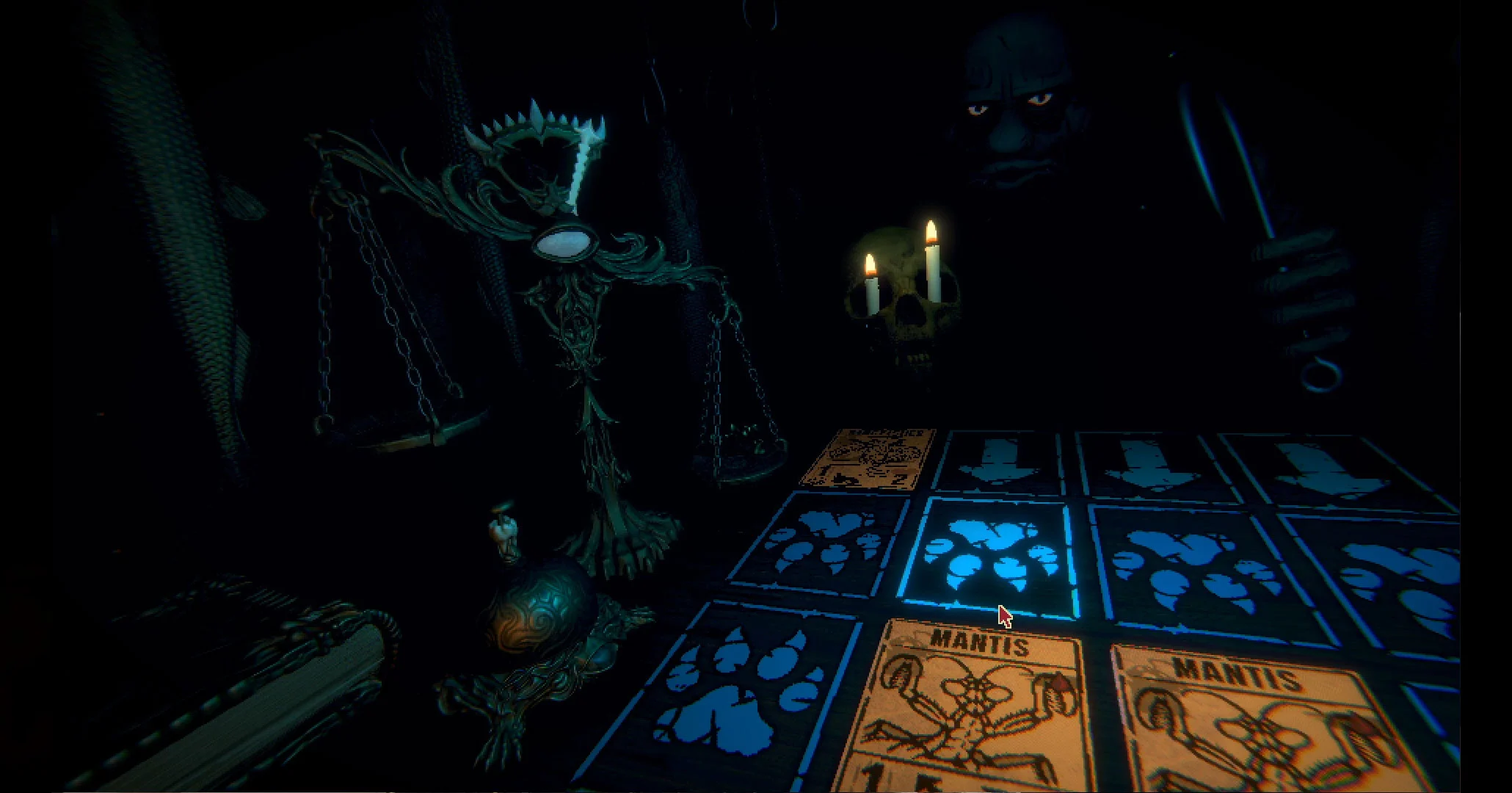 Completion Time: 12-13 Hours
If you never thought that a dungeon-crawling card game could ever be scary, you'd be wrong. Inscryption may not be the most terrifying entry on our list, but we had to include it because of the unique and genuinely fun gameplay.
Developed in 2021 by Daniel Mullins Games and published by Devolver Digital, Inscryption is a single-player card game where you face off against increasingly creepy opponents. The penalty for losing? Death.
Inscryption on the Steam Store.
And that was our list of the 10 best short indie horror games you can play now. Did we miss your favorite horror game? Let us know in the comments section below.
For more articles like this one, check out our News Section.