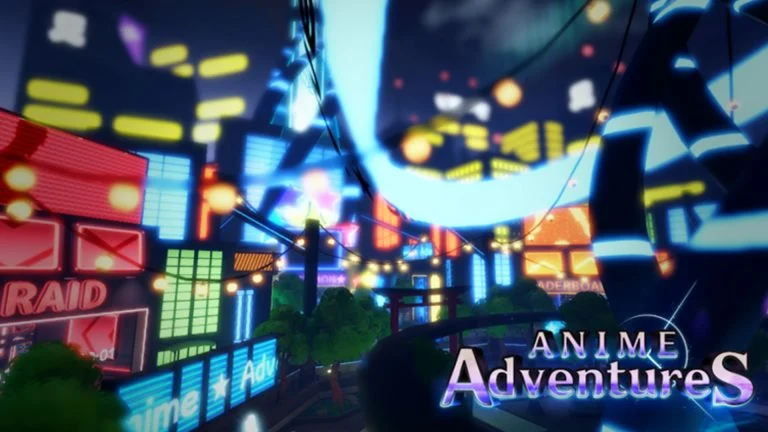 The popular tower-defense Roblox game, Anime Adventures, is now live with update 9. Lots of new content has been introduced, including a new world called Devil City, new game features, more tradeable units, new enemies, events quests, and more. Below is a full list of the Anime Adventure Update 9 patch notes.
Get free in-game gems and summons by using the codes on our Anime Adventures codes page.
Anime Adventures Update 9 Patch Notes
The Gun Devil has re-emerged, causing the power of devils in Devil City to soar! Take on contracts from Makimo and collect the Gun Devil's bullets to help protect the city! Along your missions, you may be lucky enough to encounter powerful allies who will join you in battle, or just trade in bullets to collect them instead!
New World: Devil City
New unique units to collect, upgrade, and evolve
New Emotes feature

Press X to emote! Gather Trophies by completing milestones and collecting titles! Spend trophies to buy flashy emotes!
More emotes and use for trophies coming soon

New Titles feature

Collect titles to show off your in game achievements! Titles appear above your character and in chats

More units have become tradable
New Event Quests
New enemy types and mechanics
Balance changes + bug fixes
And much more coming very soon…
Ging has been removed from the banner
Karakora Town: The Fire dungeon rotated out
Ging, Yamomoto, Shingo, and Getan are now tradable
Adjusted base HP (scales with level difficulty)
New code "CHAINSAW" gives free Gems
The patch notes for Anime Adventure Update 9 were posted on the official Anime Adventures Discord server.
Visit the Anime Adventures Roblox page to jump into the new update and explore the new world.