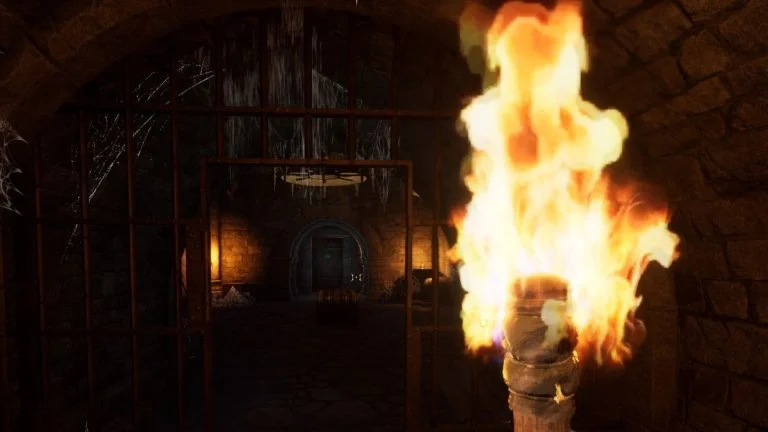 Dark and Darker is a hardcore fantasy dungeon crawler with PvPvE elements. Players can join together with friends to explore and conquer dungeons and obtain loot to level up and better defend against other parties. Since the game is purely multiplayer, if the Dark and Darker servers are down, you won't be able to play at all. Here's how you can check to see the current server status at any time.
At the time of writing, the Dark and Darker servers are down until the next playtest on February 6, 2023.
How to Check if Dark and Darker Servers are Down
The best way to check if the Dark and Darker servers are down is by checking the Ironmace Games Twitter account for updates. As the game is in early development, players can expect various game updates and outages.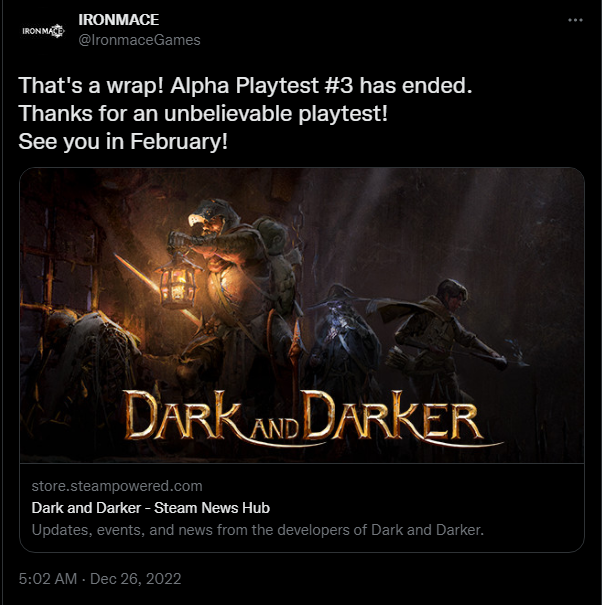 Ironmace Games holds Dark and Darker early access playtests for the public to participate in via Steam. Often, these event windows are limited, and the tests are only ongoing for a few days or weeks at a time. For players who don't follow the developers, it can be tough to gauge when these playtests start and end.
So, following the Ironmace Games Twitter is a good way to stay in the loop and keep current on the playtest schedule and server status. If the Dark and Darker servers are down, it's likely because there's no active playtest or the game is currently rolling out an update.
You can also check out our Dark and Darker playtest schedule post to learn more about the upcoming dates and times, so you can know when you'll be able to hop into the action again.