The hit Steam game Dark and Darker has seen a surge in players, prompting the developers to extend the playtest from December 22 to December 26, 2022.
If you've been enjoying the dungeon-crawling madness that is Dark and Darker and was sad to see it leave Steam today, you're in for a surprise. It's not going anywhere. Because the game was such a smash hit amongst players, the developers, IRONMACE, have decided to extend it for another three days. See below for the exact time the playtest ends on Steam.
When Does the Dark and Darker Alpha Playtest End?
Dark and Darker Alpha Playtest #3 ends on December 26, 2022, at 5 a.m. EST / 2 a.m. PST. Until then, players can access the playtest by opting in on the Steam Store Page, then starting the game in their Steam library.
According to the developers via Steam,
"One of our goals for every playtest is to have a stable enough playtest where the dev team can sit back and enjoy playing the game with our community. During the extension time, we will be running a skeleton crew and will simply be leaving the servers running while we spend time with our families and do some occasional dungeon diving."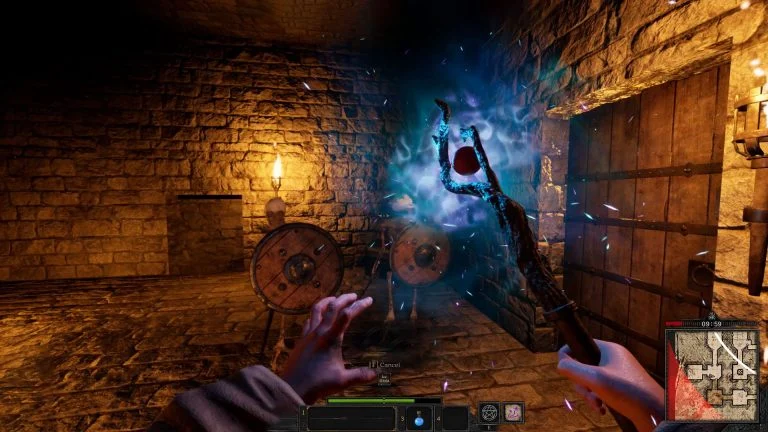 What is Dark and Darker?
Dark and Darker is a first-person PvP, PvE, co-op dungeon crawler where you can go solo or with a team to defeat monsters, unlock treasures, and outwit other human-controlled players in a battle to the death. Best described as a fantasy extraction game, Dark and Darker meld elements of iconic RPGs like Morrowind and the high-intensity experience of an extraction game like Marauders.
Games in Dark and Darker are quick and to the point, making for an addictive experience.
For more news on new games and playtests, visit our News Section.