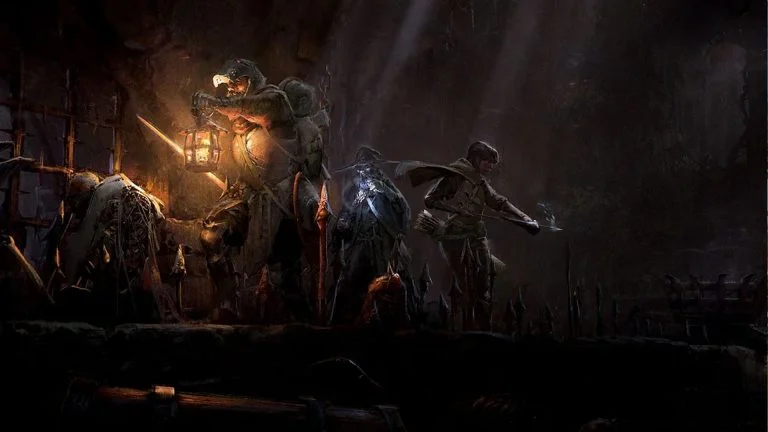 Whenever the Dark and Darker developers release a new alpha playtest for players to enjoy, they always add a huge list of new content and updates.
Dungeon-crawling fans, it's that time again. To hop onto Steam and get into the Dark and Darker Alpha Playtest #4. If you've been rubbing your daggers together in eager anticipation, you've now got it — and with this new alpha also comes a host of new features. Here's what you need to know about the latest playtest. 
Dark and Darker Alpha Playtest 4 Schedule & Details
The Dark and Darker Playtest will run from February 6-13, 2023, according to the developers, IRONMACE, on a recent Steam Post. Like previous Alphas, the game will be online for the entire week, minus temporary outages for server updates and reboots.
Unlike previous alphas, Playtest #4 introduces a host of new features, including a Gathering Hall, which is essentially a chat room for different regions where players can form parties with other players.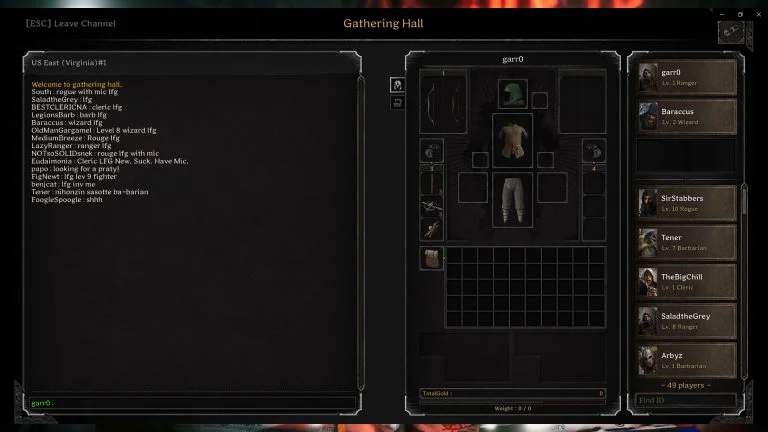 In the thread of being more social, the developers have added a new Karma system where you can rate your fellow travelers after an adventure, hopefully cutting down on toxicity and griefers.
There's also the addition of new VoIP, which will make coordinating and working with team members a lot eaiser and more enjoyable.
Last but not least, the addition of solo "Goblin Caves," is most-welcome among people who prefer to dungeon-crawl alone. For a full list of changes, see below.
Alpha Playtest #4 Patch Notes (February 6, 2023)
The full list of changes for the Dark and Darker Alpha Playtest #4 Patch Notes for February 6, 2023 are as follows:
New Features and Updates
New Gathering Hall System
New Karma System
New VoIP
New experimental Solo Goblin Caves
New Trading Channel QoL features
New Report system to help us round up and punish the wicked
New Cosmetics
New Weapons: Short Sword and Quarterstaff
Some Unique Weapons have been greatly improved
Attack animation improved for the War Maul, Double Axe & Battle Axe
Weapon attack animations now do more varying amounts of damage
New Armors for the 'head' slot
New 'Sanctuary' spell for the Cleric
New Ore and Craft Items
New 'Valentine' NPC
The secretive 'Goblin Merchant' now sells mysterious wares
An improved party invite system
Added bundled items to the merchants
Added Flavor texts for a more immersive game mood
Added a new Tokyo Region + preliminary Japanese localization – first draft
Balancing
Moved the starting spawns from the edge of the map to the interior and added more variations to test
The 2-handed weapon attack movement penalty has been reduced
Added +1 base stat point to 'agility' to the Cleric to normalize the class with all other classes
Rebalanced the Wizard's starting stats
Added a projectile damage falloff system where damage slightly decreases based on distance. Currently, the effect is very small
Plate armor improved to give more bonuses
Lightfoot Boots, Regal Gambeson, and Templar Armor are a little slower
Rapier damage slightly buffed
An attack can now knock down an installed Pavise
Buffs for many of the less frequently used Perks and Skills
Wizard's 'Light' spell now removes the 'Hide' status. Does not remove the 'invisibility' status
Increased the duration of an installed campfire but the recovery effects per tick have been reduced. You will need to sit at a campfire longer than the last playtest for the same recovery effects
Players can find the Dark and Darker Playtest 4 on Steam.
See our Dark and Darker Section for more content on the game.