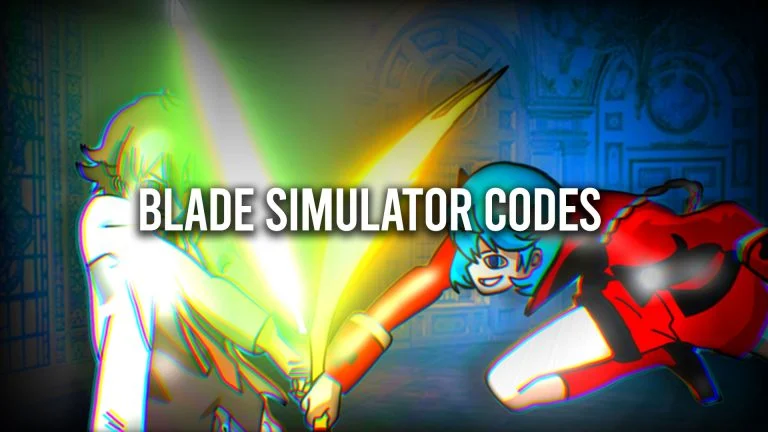 Blade Simulator is a Roblox game created by Forging Entertainment Simulators. In this game, players buy and collect a variety of new blades, pets, and anime costumes and evolve them to gain more power. Upgrade classes and fight off evil monsters to level up and climb to the top of the leaderboards.
Use the Blade Simulator codes in the active codes list below to get free in-game boosts, extra Gold, and limited-time rewards. The codes expire after a short time, so make sure to use the codes while they last and check back daily for new ones. You can bookmark this page for easy access!
For more Roblox freebies, check out our Sword Fighters Simulator codes, Combat Warriors codes, Grand Piece Online codes, and Berry Avenue codes pages.
January 25 2023: We added 15 new Blade Simulator codes.
All Blade Simulator Codes
Active codes:
update28: boosts for 10 minutes
angelpet: boosts for 10 minutes
enchantedforest: boosts for 10 minutes
4m: boosts for 10 minutes
10000likes: boosts for 1 hour
5000likes: boosts for 1 hour
2000likes: boosts for 1 hour
500likes: boosts for 10 minutes
update2: 40K Gold
update1: 10K Gold
russo: 20K Gold
gravy: 20K Gold
razor: 20K Gold
flamingo: 20K Gold
snuglife: 20K Gold
Expired codes:
There are no expired codes at this time.
Visit our Roblox game codes page for more freebies for your favorite Roblox games!
How do I redeem codes for Blade Simulator?
To redeem codes in Blade Simulator, tap the Menu button on the right side of the screen and then tap the gear icon to open the Settings menu. Look for the codes box on the bottom right of the Settings window, and enter a working code in there. Press Redeem to claim the rewards.
Where do I get more Blade Simulator codes?
Get more codes for the game by visiting the Blade Simulator game page on Roblox. We recommend following this page because we always have the latest codes. Check back soon for updates!
To play Blade Simulator, download the Roblox application from Google Play and the App Store.