In a world that can sometimes feel overwhelming, it's always important to take a step back and relax. For some, that can mean having some fun with a relaxing, cozy mobile game. Our collection of mobile games focuses on titles that feature relaxing atmospheres, charming visuals, and easy gameplay that can help you unwind after a hard day's work. Best of all, they're all free and available on both iOS and Android!
1. I Love Hue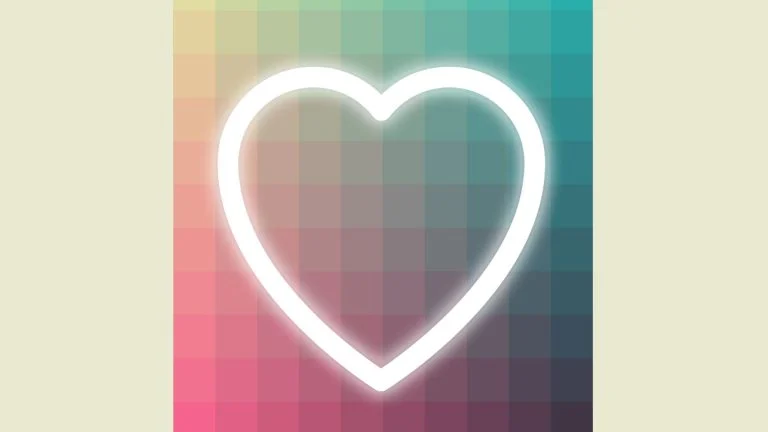 I Love Hue, developed by Zut!, is a minimalist puzzle game that invites players to immerse themselves in a world of colors and shapes. The objective is to rearrange colorful tiles to restore harmony to the beautifully designed grids. Each level challenges you to recreate smooth gradients and precise color sequences, requiring patience and a keen eye for subtle differences in hues. The game's simplistic visuals and ambient soundtrack create a meditative atmosphere, allowing players to relax and focus on organizing colors, a surprisingly therapeutic activity. With no timers or penalties, I Love Hue encourages a leisurely approach, making it a perfect addition to our list of cozy mobile games.
Download I Love Hue on Android or iOS.
2. Sky: Children of the Light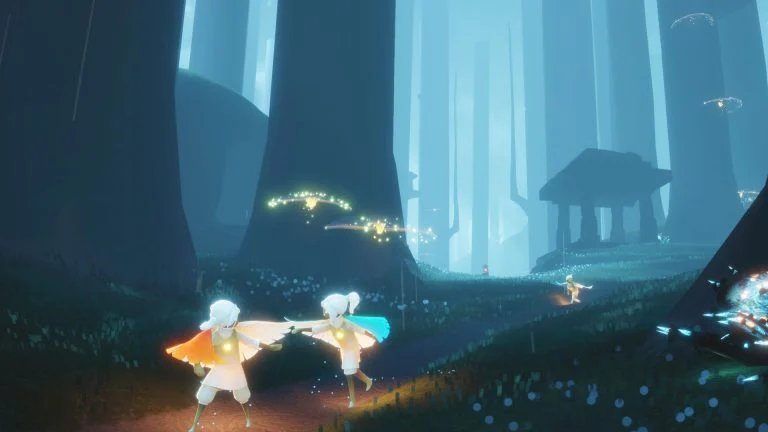 Sky: Children of the Light is an enchanting mobile game developed by thatgamecompany, the creators of the critically acclaimed Journey. Available on iOS and Android, this visually stunning game transports players to a mesmerizing world filled with wonder. In Sky, you play as a Child of the Light, exploring the magical kingdom of the Sky and rekindling the constellations by freeing trapped spirits. With its calming and uplifting atmosphere, this game offers a soothing escape as you glide gracefully through the clouds and connect with other players on your journey.
Download Sky: Children of the Light on Android or iOS.
3. Stardew Valley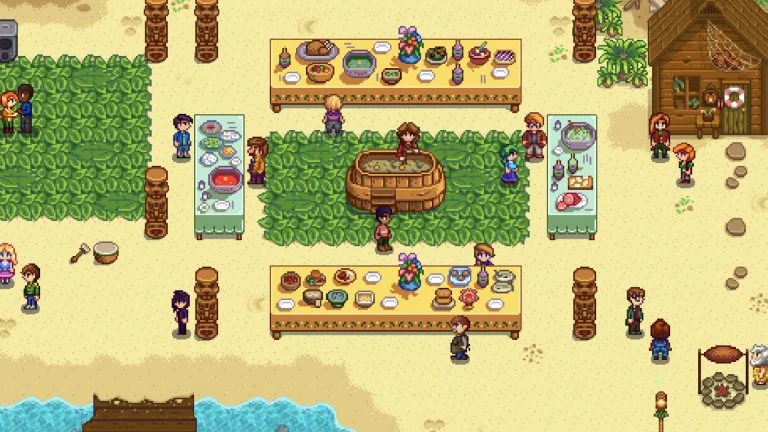 Another cozy mobile game that deserves a spot on your list is Stardew Valley, a charming farming simulation game developed by ConcernedApe. In Stardew Valley, players inherit a run-down farm and are tasked with turning it into a thriving, prosperous haven. Players can grow crops, raise animals, mine resources, fish, and even forge friendships with the diverse characters living in the nearby Pelican Town. Stardew Valley's pixel art graphics and soothing soundtrack create a warm, soothing atmosphere. The game's open-ended nature allows you to play at your own pace, deciding how to allocate your time and resources, which makes it a perfect cozy mobile game.
Download Stardew Valley on Android or iOS.
4. Wordscapes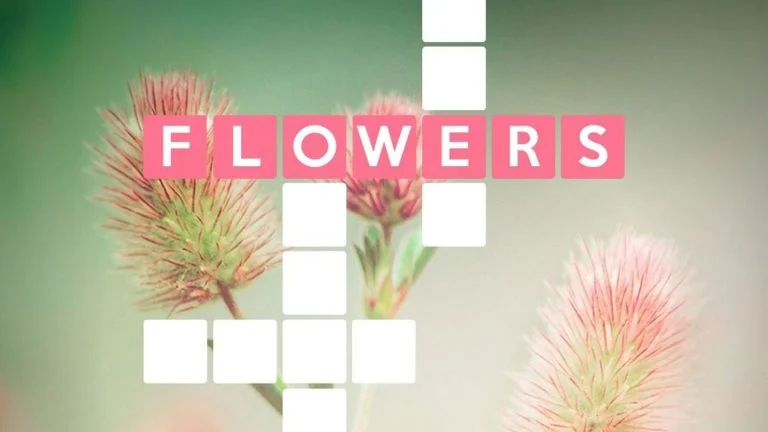 Wordscapes, developed by PeopleFun, is a captivating word puzzle game that combines the engaging elements of a crossword puzzle and a word search. One of the most appealing aspects of the games is its tranquil, nature-inspired backgrounds and soothing sound effects — perfect for escaping the stress of everyday life. Available on Android and iOS platforms, this free-to-play game offers a serene, visually pleasing experience perfect for players of all ages.
Download Wordscapes on Android and iOS.
5. Pokémon Cafe ReMix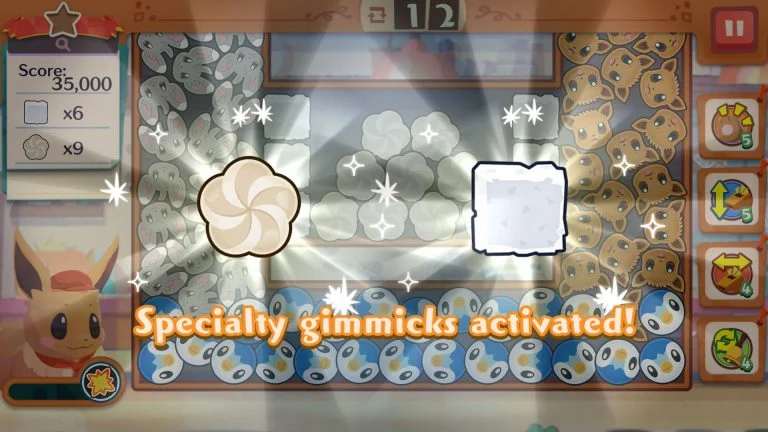 Pokémon Cafe Remix, developed by The Pokémon Company and Genius Sonority, brings the beloved Pokémon franchise into a lighthearted puzzle game setting. Available on iOS and Android, this charming game lets players run a cafe alongside their favorite Pokémon characters. Players create tasty dishes and drinks by solving engaging match-3 style puzzles, all while decorating the establishment with adorable Pokémon-themed items. The combination of cute Pokémon graphics, whimsical music, and the satisfying gameplay of matching icons make Pokémon Cafe Remix a cozy and entertaining choice for fans of both the Pokémon franchise and casual mobile games.
Download Pokémon Cafe Remix on Android and iOS.
6. Kuma Sushi Bar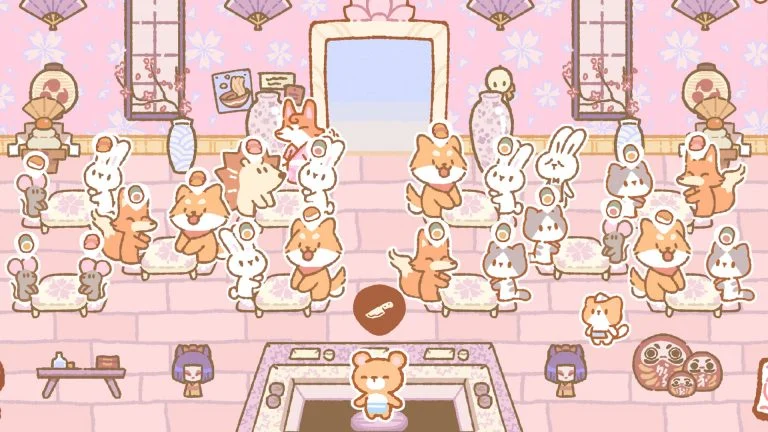 Kuma Sushi Bar, developed by HyperBeard, is an endearing idle simulation game that takes you on a culinary journey as you manage your very own sushi bar. Take on the role of a sushi chef, where you'll be gathering ingredients and fish to create delicious sushi. The game features a tranquil soundtrack, charming graphics, and an adorable cast of characters, including Kuma, the sushi-loving bear. Available on iOS and Android, this game combines cute visuals with a soothing atmosphere, making it a delightful addition to your cozy mobile game collection.
Download Kuma Sushi Bar on Android and iOS.
7. Neko Atsume: Kitty Collector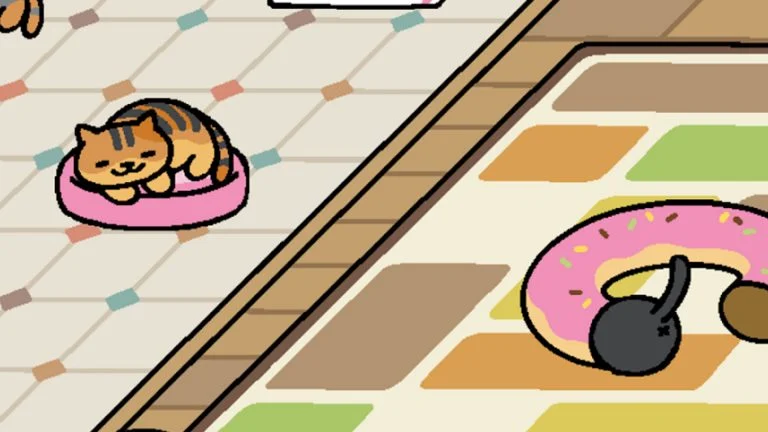 Neko Atsume: Kitty Collector, developed by Hit-Point Co., Ltd., is an irresistibly charming and cozy mobile game made for cat lovers. Attract various cute and quirky feline visitors to your virtual yard by placing toys, treats, and furniture. Each cat has a unique personality and preferences, and as they visit, they'll leave behind fish as a token of gratitude, which can be used to attract new cats and expand your collection. The game features a delightful minimalist art style and an easy-to-navigate interface, making it accessible and enjoyable for players of all ages. Available on iOS and Android, this casual game invites players to create a haven for adorable virtual cats, offering a relaxing and heartwarming experience.
Download Neko Atsume: Kitty Collector on Android and iOS.
8. Adorable Home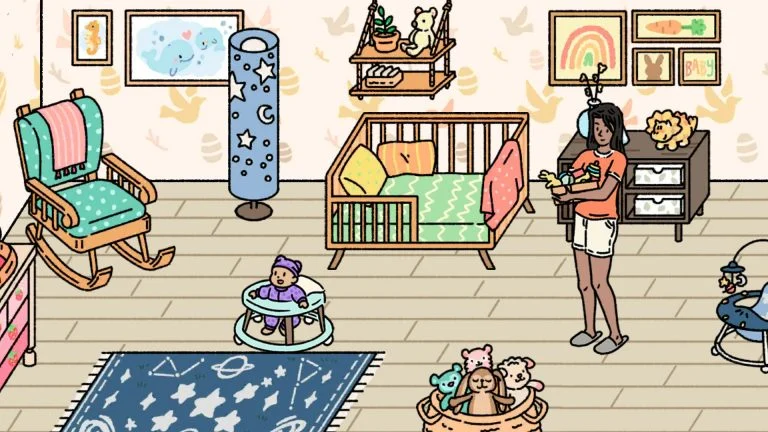 Adorable Home is another game developed by HyperBeard. Players create their dream home alongside their significant other and family of pets. Start with a blank canvas and furnish and decorate each room in the home with furniture, decorations, plants, and wallpaper. The game's soothing pastel colors and minimal art style make for a relaxing experience perfect for unwinding. Available on iOS and Android, this game offers a relaxing experience as you decorate, care for your pets, and enjoy life's simple pleasures.
Download Adorable Home on Android and iOS.
9. Cats & Soup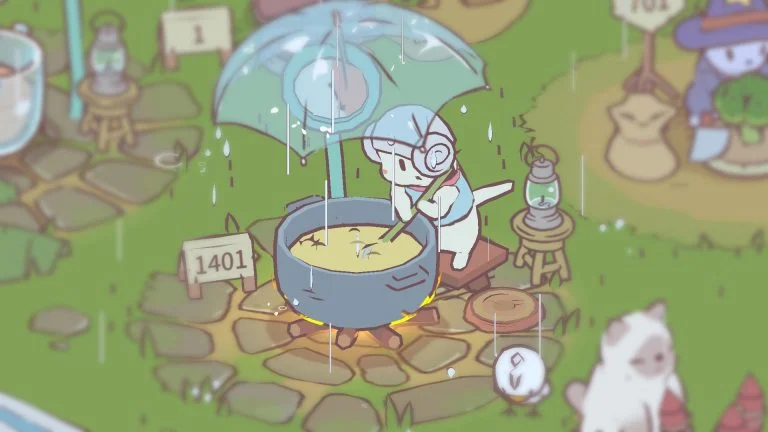 Cats & Soup, developed by PONOS, is a culinary adventure with a feline twist. Players take on the role of a cat chef, responsible for creating delicious soups for their customers. With a diverse range of ingredients, you'll need to discover new recipes and combinations to keep your feline patrons happy. The game's soothing art style and endearing character design create a relaxing atmosphere and an overall pleasantly enjoyable cozy mobile game for players of all ages. Available on iOS and Android, this game offers a lighthearted and calming experience, perfect for unwinding and indulging in creativity.
Download Cats & Soup on Android and iOS.
10. Guitar Girl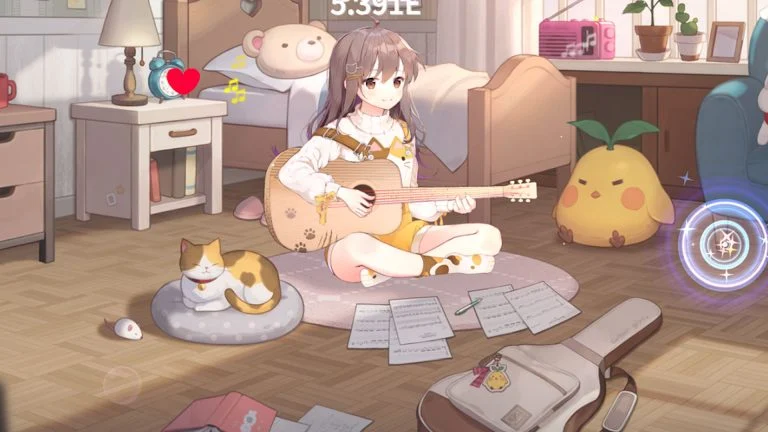 Guitar Girl, developed by NEOWIZ, is a mobile game where players take on the role of an aspiring guitarist on a musical journey. Play soothing tunes to attract an audience and grow your fanbase. Unlock new songs, guitars, and followers as you gain confidence in your skills. The game features a charming hand-drawn art style, a nice variety of relaxing music, easy-to-learn gameplay, and non-intimidating gameplay. Available on iOS and Android, Guitar Girl is a perfect game for players of all ages.
Download Guitar Girl on Android and iOS.
Unwinding with these mobile games
Whether you like word games, resource management games, or life simulators, there's a little something for everyone on this list. Take some time to explore our collection whenever you need a peaceful moment to relax. Let us know your favorites, and if you have some of your own recommendations, feel free to post them in the comments section below! Happy gaming, and may you find joy in these cozy mobile adventures!