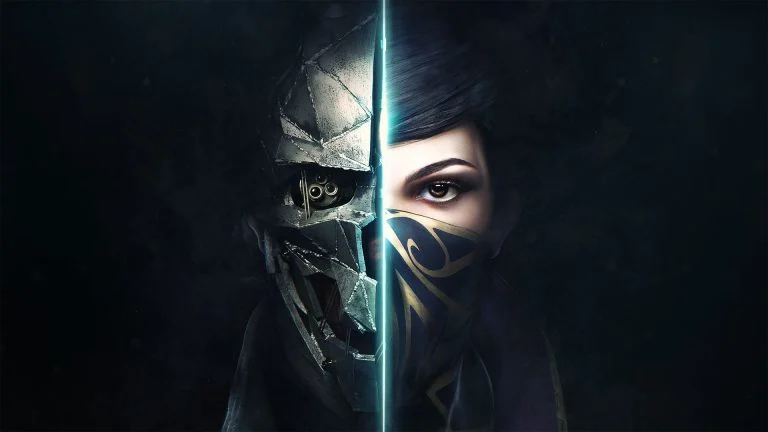 Dishonored 2, the highly-rated and award-winning game developed by Arkane Studios and published by Bethesda, is free until February 1, 2023, if you have an Amazon Prime membership. Getting the game is easy, but you must know where to look. 
There are so many holiday deals and sales out there it can be hard to keep up with everything. Heck, the Steam Winter Sale, Epic Free Game of the Day, and all of the other sales make it more than likely you've missed a deal or two. That said, this one deal from Amazon Prime Gaming isn't one you want to pass up. 
Dishonored 2 is an action-adventure game that was released in 2016. Winner at The Game Awards for Best Action/Adventure game, Dishonored 2 is highly rated for various reasons. The game allows users to play through the deep story in any way they want. Whether you prefer stealth or full-on assault, the fluid gameplay and variety of weapons make each playthrough unique and let the player's creativity shine through. Oh, and did we mention there was time travel? 
How to Download Dishonored 2 for Free
To download Dishonored 2 with Amazon Prime, visit the Amazon Prime Gaming page for Dishonored 2 and login using your Amazon credentials. From here, you can claim the game, which provides you with a key to GOG.com. Visit the site, then paste your key into the field. You may be prompted to log in or create an account.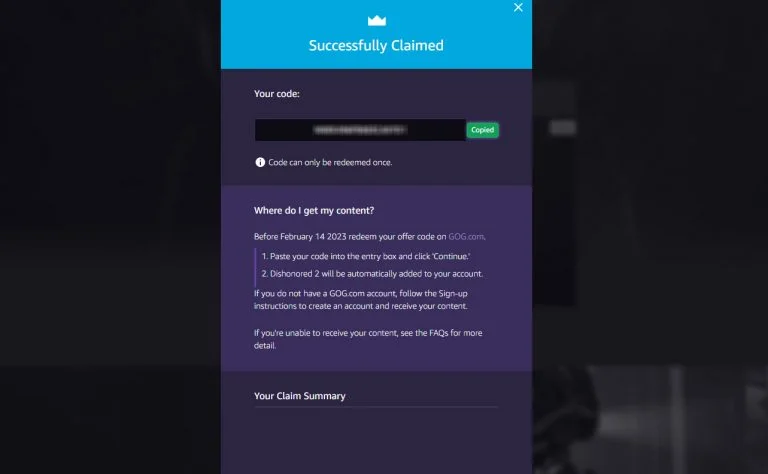 Once you enter your code, you'll be directed to download GOG Galaxy, the GOG game launcher, or you can download the offline files and play the game on your PC without an internet connection. Players must redeem the code on GOG.com by February 14, 2023.
If you're used to playing on Steam, you might feel upset that you can't play on your favorite platform, but in our opinion, it's still well worth it because the game is free! 
For more deals like this, make sure to follow our News Section.