WorldBox is a sandbox god simulator game where players can create civilizations out of nothing and watch them grow. Nearly every aspect of the game is customizable, and players have created some pretty cool words to share with the community. If you want to try them out, you might be wondering how to do it. This guide will show you how to download WorldBox maps on PC.
How to Download WorldBox Maps on PC
Here's how to download WorldBox maps on PC:
Join the WorldBox Discord server.
Navigate to the cool-maps and map-downloads channels.
Find and download a WorldBox map of your choice.
Place the map file in the WorldBox save folder.
Launch WorldBox and load the save file.
There are various places to find WorldBox maps for download, but the most popular location is in the WorldBox Discord. The server is full of people who love WorldBox, and many users share their map creations there. Join the WorldBox Discord and head to the #cool-maps or #map-downloads channel.
Both of those channels will have lots of WorldBox maps available for download. If you are looking for something in particular, you can press CTRL+F on your keyboard to search the channel. For example, you might want to find a map of the world, so you would search for "world" in the search box.
Download the map.wbox file from Discord, and open the file location on your computer. The next step is to move this map file into your WorldBox save folder.
Press the Windows key and type in %appdata% to open the AppData Roaming directory. Navigate to the following directory:
\AppData\LocalLow\mkarpenko\WorldBox\saves
You should see a few folders labeled "save1," "save2," etc. If you have never saved a game before, you can simply create a folder named save1. Place the map.wbox file inside the save1 folder.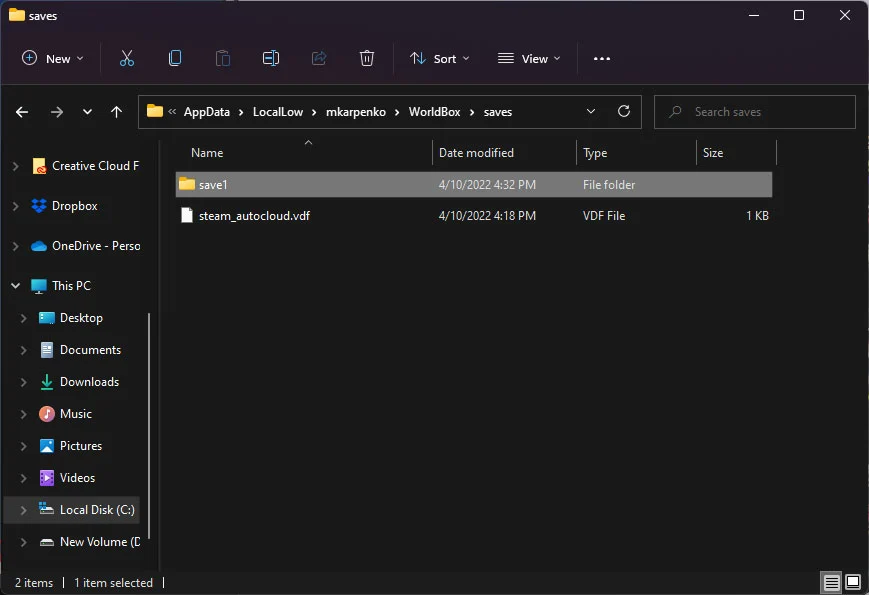 Now, you can launch WorldBox on your computer. Load the save file corresponding to the folder where you just saved it. For example, you will load the first save file if you just saved the new map in the save1 folder. If you also have WorldBox on PC, check out our guide on how to download maps for WorldBox on Android.
For more related guides, check out our WorldBox section.