The Collector will give you a quest to collect a variety of Relics from a few different locations around the archipelago in DREDGE. One of these relics is a music box at Gale Cliffs, and it can be a tough one to find. Here's a guide on where to find the Music Box in Gale Cliffs to complete The Collector's quest in The Marrows.
Where to Find the Music Box in Gale Cliffs
The Music Box is located inside the Ruins just south of Ingfell. You can access the ruins by completing The Hermit's quest to find the Family Crest and then obtain explosives from his brother, the retired whaler. Use the explosives to remove the debris blocking the town's ruins, and you'll find a sunken ship in front of the town. The Music Box is in the marked dredging spot next to the sunken ship.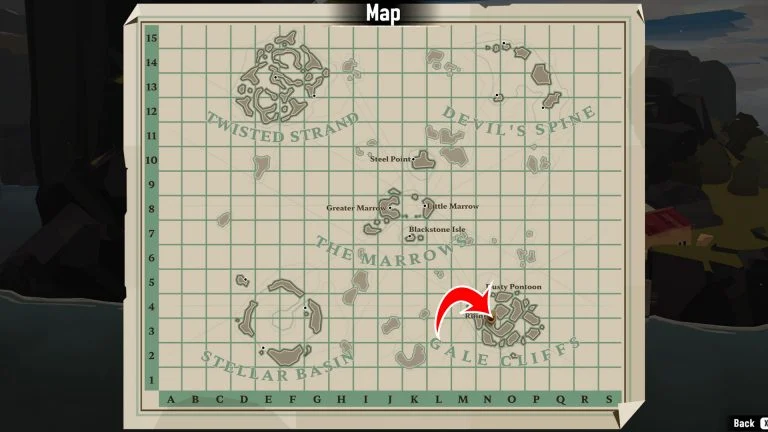 Since this quest has a few prerequisites, you'll need to make sure you first visit the dock next to Ingfell and speak with The Hermit. Make sure to complete his quest and reunite him with his brother at Ingfell. After completing the quest, you'll unlock the Whaling Yards at Ingfell. The Whaling Yards are where you can purchase explosives for $40 each.
You can use the explosives to remove any debris you find, which is usually a bunch of rocks blocking a path. And in this instance, you'll use them to gain access to the Ruins, right next to Ingfell. After obtaining the Music Box, you can return to the Relic up at Blackstone Isle so it doesn't take up your inventory space.
That's about all you need to know about where to find the Music Box in Gale Cliffs. You can check out some more beginner-friendly guides and walkthroughs in our DREDGE section.