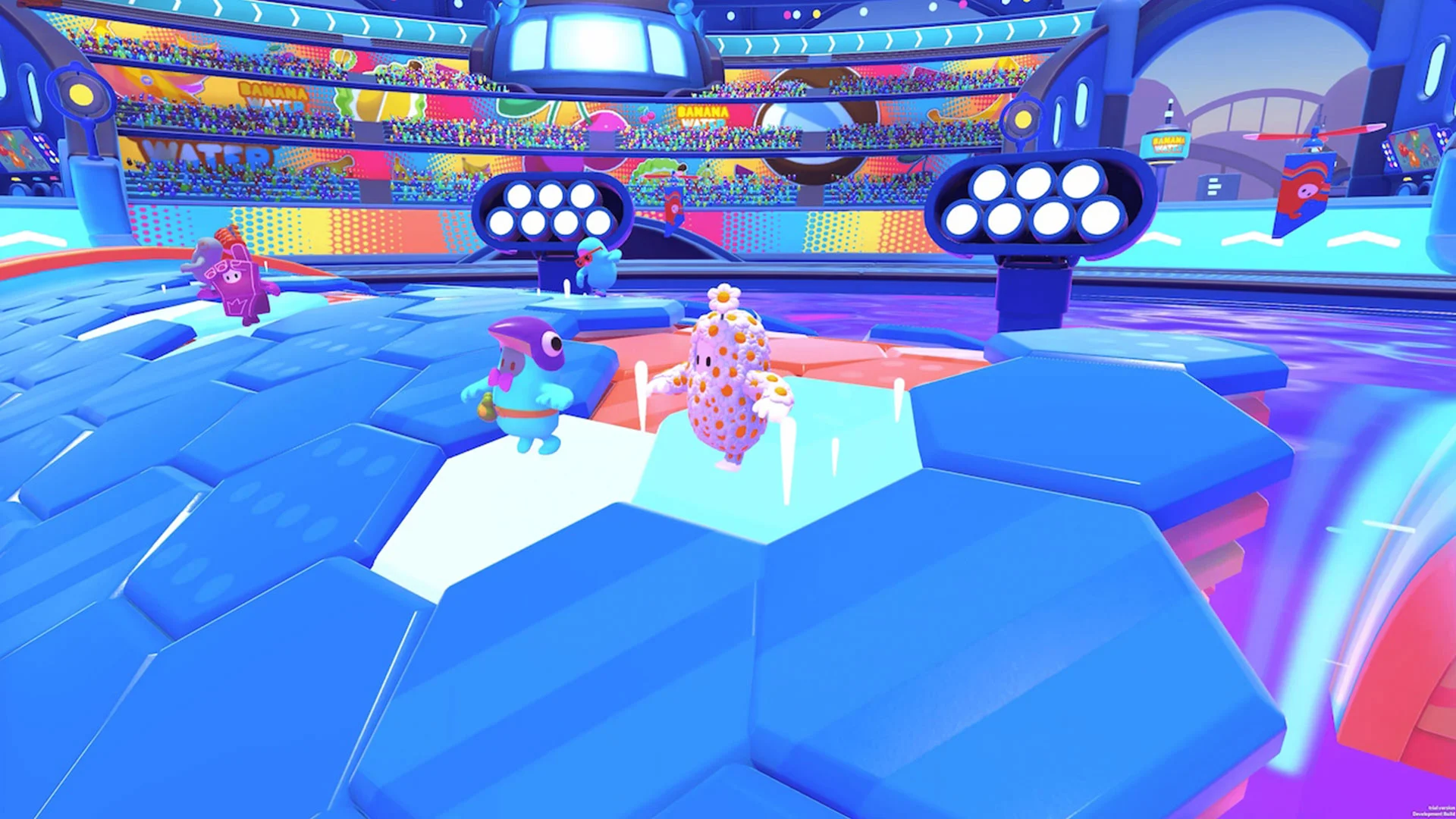 After releasing on Xbox and Switch on June 21, 2022, Mediatonic's Fall Guys battle royale game is now free-to-play for all players. The announcement caused a massive surge of players, resulting in the servers having connectivity issues shortly after pushing the update.
Fall Guys was initially released in August 2020 on PC and PlayStation and saw big launch numbers, partially due to good timing. The pandemic was forcing global lockdowns, and people didn't have much to do but play games. Since the game's acquisition by Epic Games, it has been undergoing a transition to free-to-play, and the launch finally happened yesterday.
As of yesterday, the Fall Guys is free-to-play and has a model similar to that of Rocket League. The new season is also now live, appropriately named "Free For All." Players can pick up the Fall Guys Free For All Season Pass in-game to take advantage of some exciting goodies and 100 levels of costumes, emotes, and celebrations.
If you plan on playing a lot of Fall Guys, purchasing the Season Pass might be worth it. You don't need to buy it, though, because there's a free progression track with some fantastic rewards. Players who max out the Season Pass during this season can also unlock the next Season's Pass.
You're probably wondering what's new in this season. Fall Guys Free for All features 7 new rounds and 5 new obstacles. Here's what's new:
HEX-A-RING: You've heard of Hex-a-Gone, but have you ever tried jumping from tile to tile while the whole floor rotates? That definitely sounds challenging, but you look like you're up for a challenge!
VOLLEYFALL: Volleyfall asks, who can knock the ball into the other side of the court without the other players hitting it back into yours? Whoever gets the ball to touch the floor of the other player, wins!
SPEED CIRCUIT: Speed Circuit brings a new level of chaos and momentum to Fall Guys! Navigate through the obstacles in your way and run three laps around the circuit without being flung into the misty slime.
TRACK ATTACK: This truly is a gauntlet to test your Fall Guys skills. With obstacles like speed arches, jump ropes and bouncy floors, you're bound to learn a thing or two. For both experienced and new players, there are so many ways to get to the finish line in this iconic trial of speed and agility.
BOUNCE PARTY: We all love bouncy castles, but what's it like to traverse the Blunderdome on one? The new material used in Bounce Party makes the floor very bouncy. One jump and you're going flying! The bouncy floor can be your friend, or your foe while you bounce through hoops to score points.
THE SWIVELLER: In this revolving Round, players spawn on a rotating ring and must jump over the oncoming jump ropes to avoid falling into the Slime! Get your jump timing wrong and you'll be picking pink slime out of your ears for weeks!
BLAST BALL: Last but definitely not least, welcoming Blast Ball. Players spawn on a platform in the Fall Guys arena, with parts of that platform collapsing over time. Pick up Blast Balls and throw them to knock each other into the slime!
But wait–there's more! Players in a party with friends can now voice chat with each other. There are also some weekly and marathon challenges to complete, alongside the usual daily challenges. Actually, there's too much new stuff to list here. Learn more about the update at the official Fall Guys blog here.
Fall Guys is a platform battle royale game developed by Mediatonic. It is available on PC, Nintendo Switch, PlayStation 4, PlayStation 5, Xbox One, Xbox Series X/S, and will be coming to Android and iOS.
Keep up-to-date with all Fall Guys news in our News Section.