Prime Gaming is kicking off the summer right with some exclusive Fall Guys loot. If you have a Prime Gaming membership and love Fall Guys, now is the perfect chance to scoop up a couple of limited-time cosmetics while they're hot. For a limited time, players can snag the Fall Guys Prime Gaming Summertime Activities Bundle, and we'll show you how to do it below.
"For a limited time only, grab the Summertime Activities Bundle, exclusively from Prime Gaming! These summer items are bound to keep the sun shining in the Blunderdome!"
The Fall Guys Summertime Activities Bundle includes:
Pitcher's Mitt Accessory
Pool Life Line Accessory
POP Pattern
How to Claim Fall Guys Prime Gaming Loot
To claim the Fall Guys Prime Gaming Loot:
Visit the Prime Gaming Fall Guys loot page.
Find and tap on the Summertime Activities Bundle.
Tap on the Complete claim button.*
Launch Fall Guys to get your rewards.
The third step may differ if you haven't linked your Mediatonic and Amazon Prime Gaming accounts. Don't worry–linking your account is simple, and we'll detail exactly what you need to do in the steps below.
After completing all steps, you can launch Fall Guys to get your freebies. You might need to restart your game or wait a few minutes for the items to arrive. They'll be in your inventory and look a little something like this: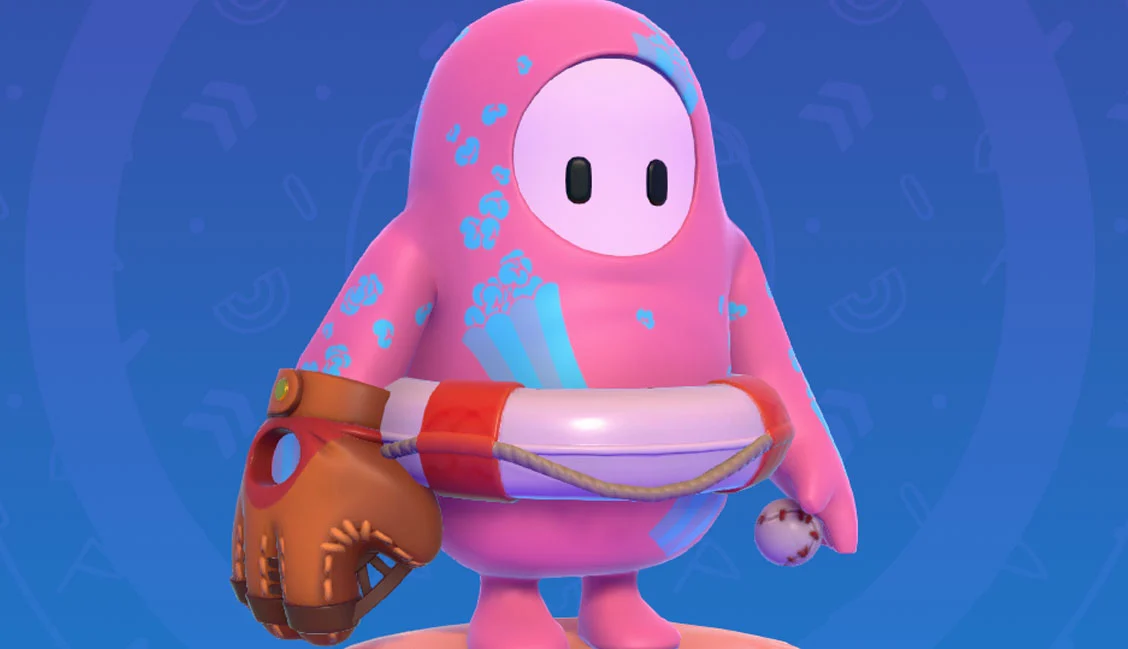 How to Link Your Fall Guys and Amazon Prime Accounts
To link your Fall Guys and Prime Gaming accounts:
Open Fall Guys on your platform of choice.
Go to the Settings menu and select the Profile button.
Choose Link Amazon Account.
Take note of the code on the popup.
Go to the Amazon code page.
Log into your Amazon Prime account.
Enter the Fall Guys code and press Continue.
Press Allow to let Fall Guys view your Prime Gaming account.
That's everything you need to know to get some of that sweet Fall Guys Prime Gaming loot. If you haven't already, you can follow the @primegaming Twitter for more freebies.
To stay on top of what's happenin', stay tuned to our News Section.