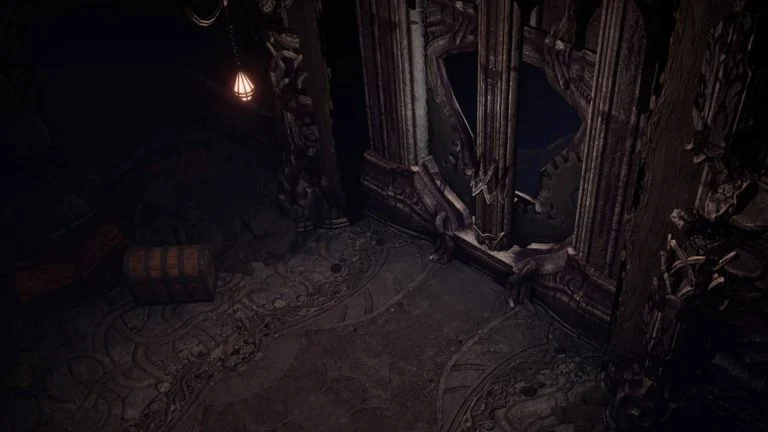 Action RPGs are all about killing monsters and getting loot, but sometimes, there's simply too much loot on the ground to wrap your head around. Newer titles in the genre, like Last Epoch, have a solution, and it's called Loot Filters. As the name implies, these let you filter out which item tooltips are shown to you, so you can ignore the low-quality items and highlight the good ones for less screen clutter.
If you're new to the game or have never set one up before, we're here to show you how to create and use Loot Filters in Last Epoch. The process is pretty simple, and after reading this guide, you should have a good idea of how to use the filters and even make your own.
How to Use Loot Filters in Last Epoch
First, you'll need to open up the in-game Loot Filter page by pressing Shift+F or going into the Gameplay Settings tab and scrolling down to Loot Filters. You can add a new Loot Filter by pressing the plus sign to the right of the dropdown menu.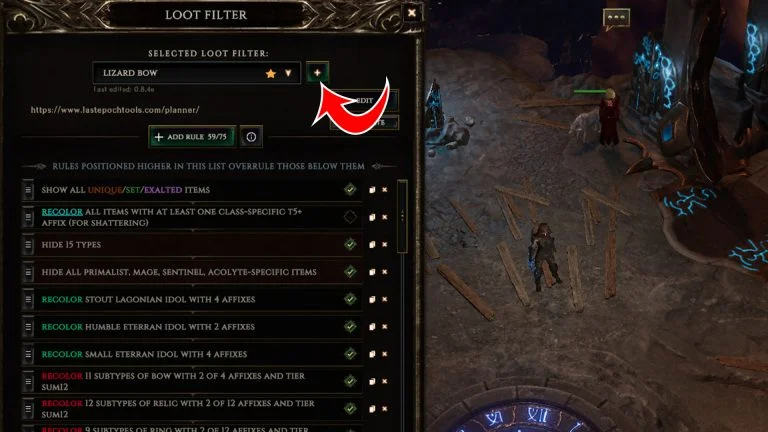 Your options from here include:
Create New Filter
Import New Filter
If you're reading this guide, I'm going to assume you want to import a Last Epoch Loot Filter from a build you're following online.
Importing Loot Filters From Pastebin in Last Epoch:
Usually, build creators and guide writers will provide an accompanying Pastebin link (like this one) for a Loot Filter that goes along with the build. You can import Loot Filters from Pastebin in two ways:
Download the raw .txt file and place it in the Loot Filter folder
Copy the text in the .txt file and select Paste Clipboard Content on the Last Epoch Loot Filter screen
You can easily open the Loot Filter folder by clicking Open Filter Folder on the Loot Filter screen or simply click the Paste Clipboard Contents button if you have it copied.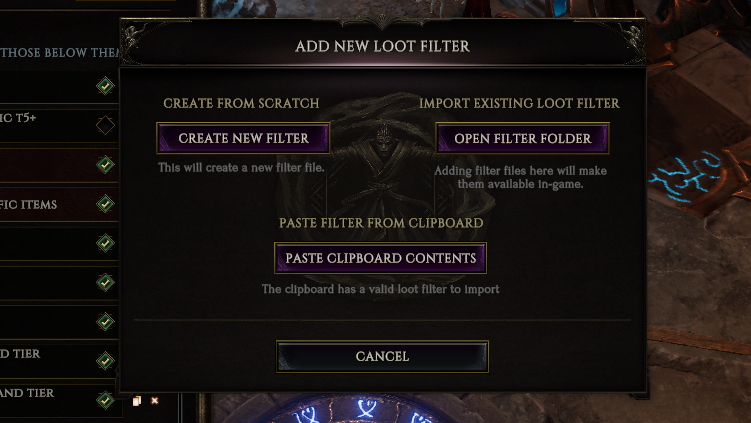 Note: the message under the Paste button will say whether or not you have a valid loot filter copied to your clipboard. Make sure you have all the content from the Pastebin copied, starting with:
 <?xml version="1.0" encoding="utf-8"?> <ItemFilter xmlns:i="http://www.w3.org/2001/XMLSchema-instance"> ... </ItemFilter>
Of course, you should also understand how Loot Filters work. That way, you know what each color means for whatever Filter you're using. It also allows you to create your own.
Understanding and Creating a Loot Filter
A Loot Filter is comprised of a bunch of different rules and conditions. There are three main components:
Rule – Do you want to show, hide, or recolor the item that meets the conditions?
Condition – Do you want to apply the rule to item types, items with certain affixes, items of a specific level, class-specific items, or certain item rarities?
Properties – The properties of the condition.
One simple rule in most endgame Loot Filters hides all Normal, Magic, and Rare items.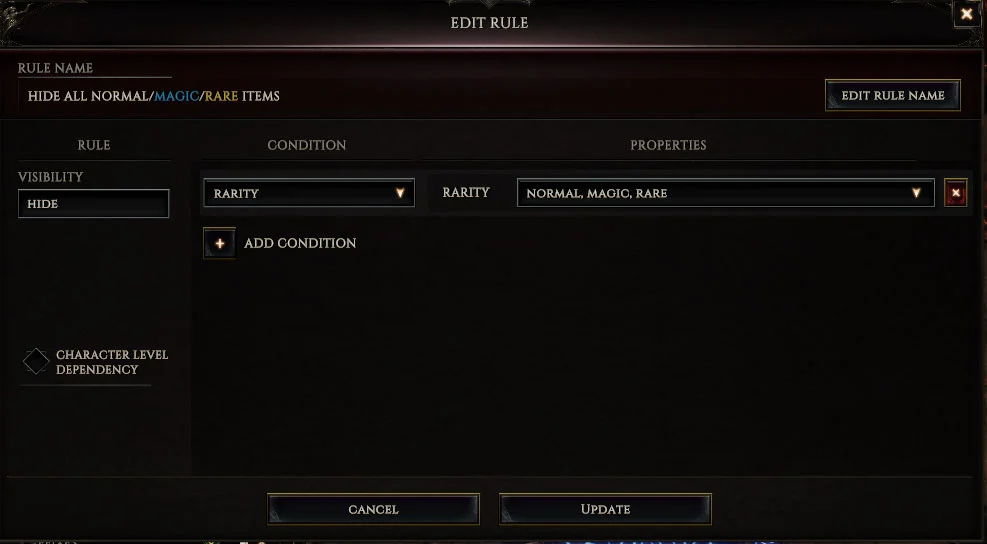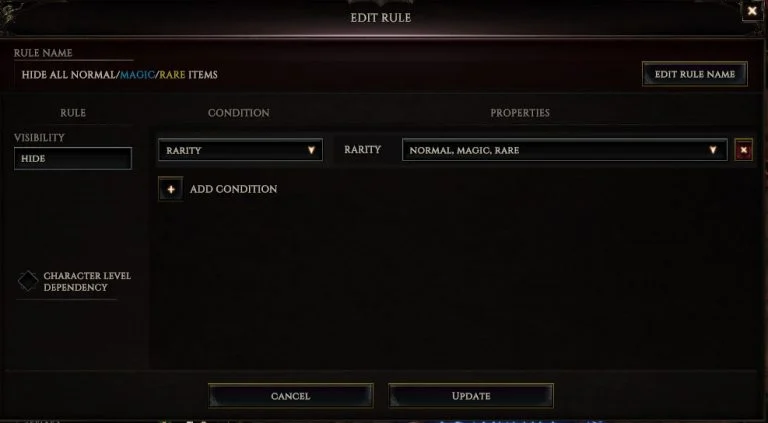 More in-depth Loot Filters will also recolor items depending on their usefulness for a particular class, highlighting ones with high-tier affixes for easy pickup. No matter which Loot Filter you choose, pay attention to the rules so you understand how it works. Click on any of the rules to see how it's set up.
At the end of the day, Last Epoch Loot Filters are a luxury, and they are not at all required to play or enjoy the game. Since ARPGs like Last Epoch are all about efficiency, this feature gives players extra control over refining their gameplay. It helps manage all the many items that drop on the ground, and saves you time from having to examine each one to find out what's worth your time.