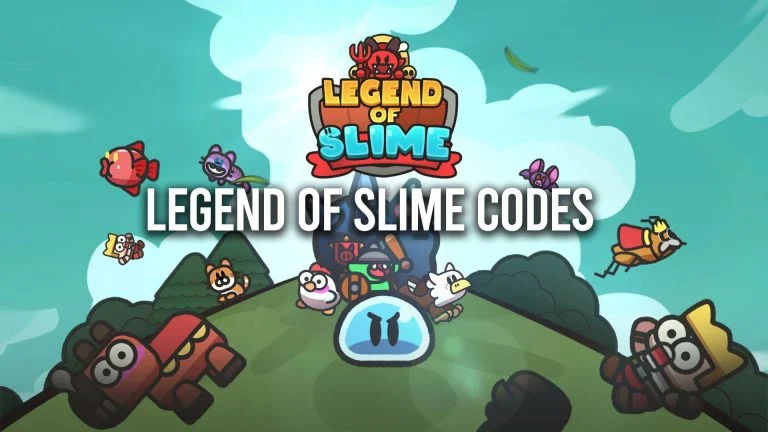 Legend of Slime is an idle RPG from LoadComplete, a South Korean mobile game developer. Players control a peaceful slime whose land is being invaded by humans. It's the slime's job to defend the lands and defeat all the humans. Gear up along the way, and unlock rare skills and gear to become the most feared slime of them all.
Use the Legend of Slime codes below to get free in-game rewards like coins, gems, and limited-time boosts. Gems become tough to obtain later in the game, so using these codes allows you to summon new items, companions, and skills to get you over the plateau. Bookmark this page and check back daily for new codes and updates!
Legend of Slime Codes
Active Legend of Slime codes:
LegendSlime2023: 10,000 Gems (Expires Feb. 1, 2023)
WELCOME: 5,000 Gems
Expired Legend of Slime codes:
GSTAR2022
GAMEWITH2022
LEGENDSLIME
Legend of Slime: Idle RPG FAQ
The FAQ aims to answer questions about codes, including how to obtain them and how to get more for extra rewards.
What are codes?
Codes are strings of letters and numbers given to players by the game developers to reward them with free in-game items. The rewards can range from anything, such as gems and coins, to limited-time boosts and unique items.
How do I redeem Legend of Slime codes?
Legend of Slime players can redeem codes by tapping on the menu button at the top-right of the screen and going to Settings. From the Settings window, go to the My Info tab and tap on Coupons. Enter a working coupon code into the code redemption box and press OK to claim the rewards.
Where do I get new codes for Legend of Slime?
Players can get new coupon codes for Legend of Slime: Idle RPG by following the developers on Twitter, Facebook, and Discord. If you don't want to do that, we post all the new codes on our Legend of Slime wiki here so you can have them all in one convenient location. Bookmark the page and check back regularly if you ever need new codes!
If you've yet to try out Legend of Slime: Idle RPG, you can download it from the App Store and Google Play.
For more mobile game codes, check out: