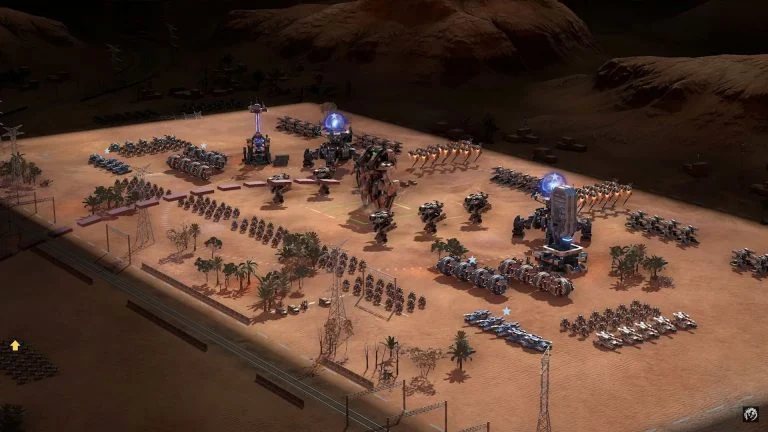 Mechabellum is a mech auto-battler game set to release for PC on Steam. Here's what you need to know, including the Mechabellum release date and trailer. 
If you like auto-battler games with synergies, special abilities and buffs, and special counters, then Mechabellum might be the game for you. 
Mechabellum Release Date
Mechabellum, the upcoming game developed by Game River, is set to release into early access on May 11, 2023, for PC. The game will be released in English, Russian, French, and Korean languages, among others. 
For a limited time before release, players can try out Mechabellum test servers for free by opting in on the Steam Page.
Mechabellum Trailer
The trailer does a great job showcasing the gameplay and combat aspects of the game. The game features regular tournaments, single-player, and multiplayer 1v1 or 2v2 game modes.
With 16 units and counting at launch, the possibilities for unit synergies are almost endless. Players will gain special buffs and items after each round — and the last man standing is the person who wins. 
For more on the game, visit our Mechabellum Section.