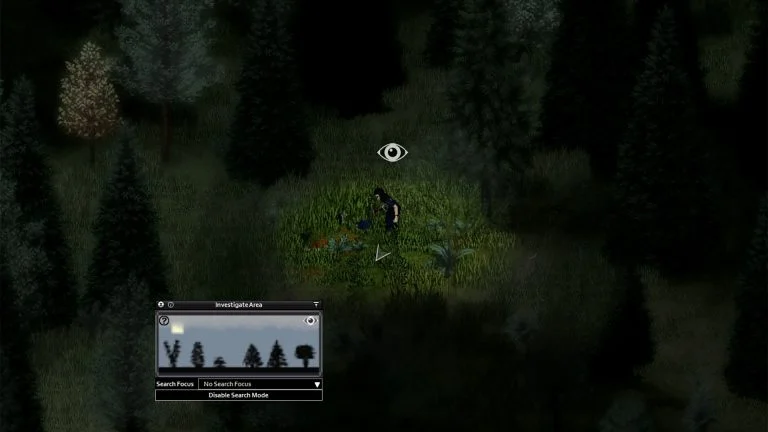 Project Zomboid's Forage mechanic enables players to find valuable loot while roaming around the open world. However, doing so is not straightforward, so this guide is here to help.
If you've played Project Zomboid any time, you know how difficult finding food and other items can sometimes be. The Forage mechanic enables players to look around on the ground for different materials, some of which can be used to craft various items or are used in recipes.
Project Zomboid: How to Forage
Foraging is easy to use but narrows your field of view, making it slightly more difficult to see oncoming zombies. To forage, click the magnifying glass icon on the left side of the screen, then click the Enable Search Mode button, and your character will start foraging. Wait for the eye icon and follow the arrows to find the items. Double-click or right-click the icon to pick up the items.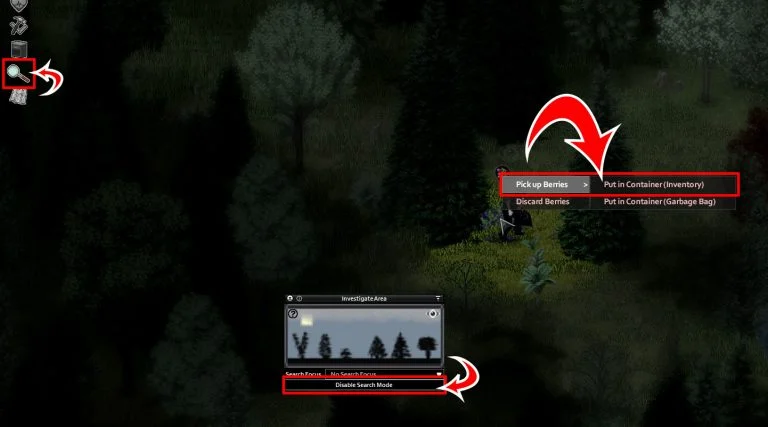 Each additional level you gain in your Foraging Skill will increase the search radius for your character when foraging for goods.
Good places to forage include the forest, where you can find berries, eggs, and animals to cook. Or, you can also look in Junkpiles or in the street for random items that spawn.
Forage Items in Project Zomboid
Players can find the following items while foraging:
Ammunition
Bait and insects
Berries
Clothing
Dead Animals
Eggs
Fish Bait
Forest rarities
Frog
Fruits
Insects
Junk
Junk food
Junk Weapons
Lemon grass
Medical supplies
Medicinal Plants
Mushrooms
Rosehips
Slug
Snail
Stones
Sunflower Seeds
Traps
Trash
Vegetables
Wild Eggs
Wild Herbs
Wild Plants
Worm
Hopefully, now, you can add Foraging to your playthrough.
For more guides, see our Project Zomboid Section.