Players will need to accumulate Mana to play cards in the new hardcore game, Ravenbound. There are a few different ways to do this, and this guide will outline how to get more Mana in the game.
Unlike other games where Mana is mainly used for special abilities and spells, in Ravenbound, players use Mana to play the cards in their hand to fill up their weapon, armor, and Relic slots.
How to Get More Mana in Ravenbound
There are three main ways players can obtain more Mana in Ravenbound. Initially, most of your Mana can be obtained by completing the main blue quest marker, then hitting Triangle or Y button on the mana crystal on the Pillar of Hatred after defeating the enemies there. The second way to gain Mana is through cards, like Lost Mana, which you'll find randomly after Empowering Fragments or looting chests. The final way to get more mana is with the Simlar trait, which provides mana instead of Gold each time you drain a card.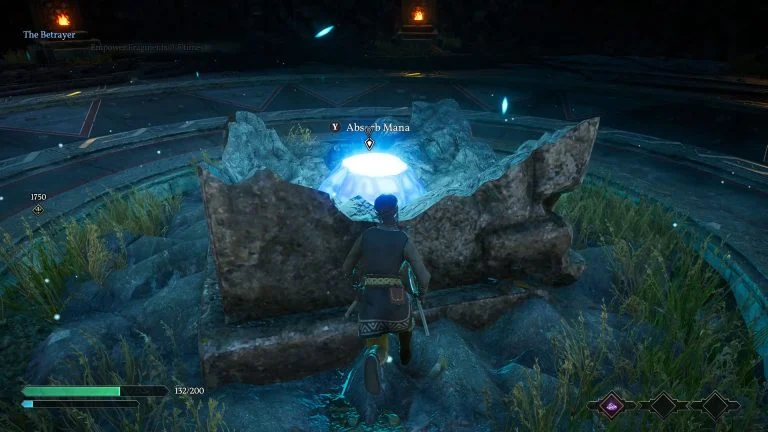 At each level you encounter, the mana crystal from the primary quest will provide you with increasing amounts of Mana, enabling you to play cards from your hand from the previous level. For instance, at level 1, it provides 5 mana, and at level 2, it gives 7 mana.
Cards that Provide Mana in Ravenbound
The secondary way to gain Mana is via cards, which can be obtained by Empowering Fragments or hitting up on the D-pad when you obtain 3 Fragments. There are two main cards that can provide the player with more Mana in the game and include:
Lost Mana: Gain 2 Mana
Key of the Strong: Whenever you Empower Fragments, gain 1 Mana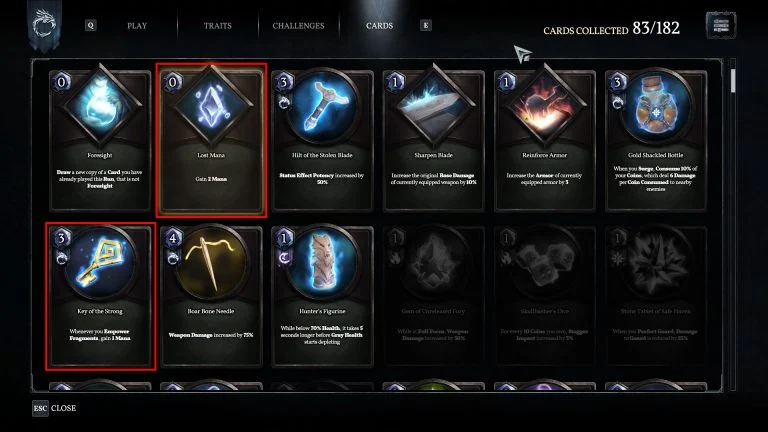 Lost Mana
The Lost Mana card costs 0 mana to play and provides 2 Mana to the player. There are higher levels of this card, which will provide even more mana called Numerous Lost Mana and Overflowing Lost Mana. This card is the main way you'll accumulate more Mana besides completing the main quest on each level.
Key of the Strong
Another way to gain more Mana is by getting the Key of the Strong card, which costs 3 Mana to play. Key of the Strong provides 1 Mana each time you Empower Fragments. This provides a more steady stream of Mana as you play the game.
Mana is an important resource in Ravenbound that you'll need to manage in your playthrough. In addition to unlocking new Relics and equipment, 2 mana is required to heal via the Rest for the Weary card.
For more guides on the game, visit our Ravenbound Section.