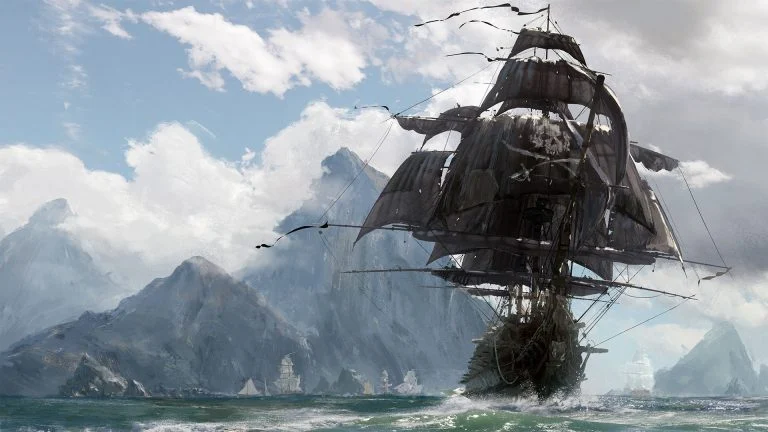 Skull and Bones, the newest pirate game in development by Ubisoft, has been delayed yet again, according to a recent statement by the company.
Players excited to hop into the sea-faring adventures of the upcoming pirate epic, Skull and Bones, will have to wait just a bit longer, according to Ubisoft, the game's developers. For those unaware, this isn't the first or second time the game has been delayed.
Originally set to release in time for the holidays on November 8, 2022, the game was then pushed back to March 9, 2023–and now the game is seemingly pushed back even further. With such an ambiguous window, players can at least feel some relief as Ubisoft has stated that there will be a beta phase in which eager fans can enjoy the gameplay.
According to Ubisoft in a recent investor release,
"Players will be able to discover the beauty of Skull and Bones in the upcoming beta phase. The additional time has already paid off and brought impressive improvements to its quality, which has been confirmed by recent playtests. We believe players will be positively surprised by its evolution. We have decided to postpone its release in order to have more time to showcase a much more polished and balanced experience and to build awareness. Skull and Bones will now be released early 2023-24"
In addition to the Skull and Bones delay announcement, the statement also goes on to say that company canceled three unannounced projects, in addition to the four already announced in July 2022, including Splinter Cell VR and Ghost Recon Frontline, according to Destructoid.
What do you think of the Skull and Bones delay? Let us know in the comments section below.
For more news, see our News Section.