Massively Multiplayer Online Role-Playing Games (MMORPGs) have been a popular genre of video game for decades, dating back to 1991 with Neverwinter Nights. These games allow players to create characters and explore vast virtual worlds alongside other players from around the world. With the ever-increasing popularity of online gaming, the MMORPG genre has also seen a surge in popularity.
In 2023, there are many highly anticipated MMORPGs scheduled for release. In this post, we'll take a look at some of the top upcoming MMORPGs coming in 2023 and beyond. From classic franchises with new installments to brand-new IPs, there's something for everyone on this list.
Wayfinder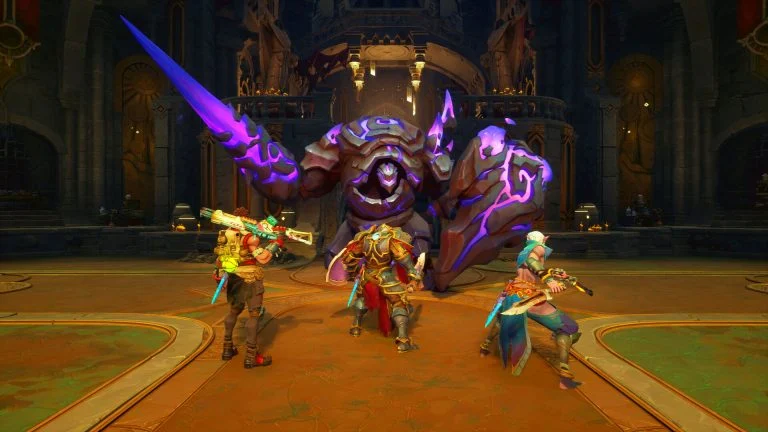 Release date: Late 2023
Platforms: PC
Developer: Airship Syndicate
Publisher: Digital Extremes
Wayfinder is an MMORPG where players must harness the power of a Wayfinder to control the Chaos that has overtaken the world of Evenor. The game features vast customization options, allowing players to adjust every aspect of their play experience, including what beasts they hunt and which bosses they encounter.
As a Wayfinder, players wield unique abilities and explore the immersive world with friends, collecting valuable materials and crafting new weapons and gear. The game emphasizes the idea that Wayfinders are stronger when they work together, with social interactions, character and apartment progression, and explorations all tied together by the most important thread – each other.
Corepunk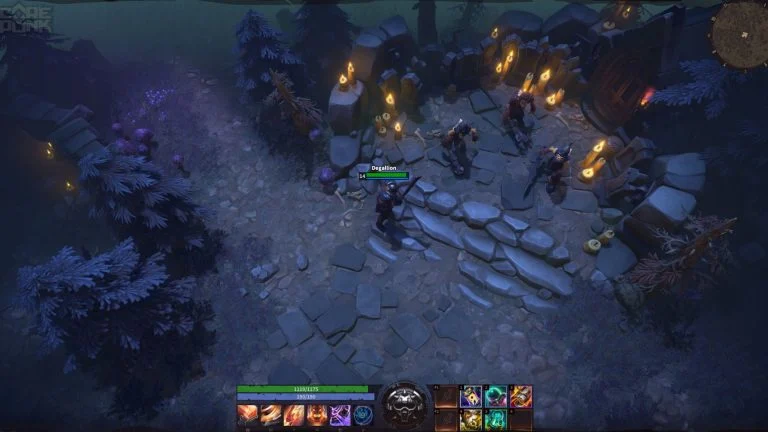 Release date: TBA
Platforms: PC
Developer: Artificial Core
Publisher: Artificial Core
Corepunk is an upcoming MMORPG that features a top-down camera and fog-of-war. The game encourages players to explore every nook and cranny of its vast and detailed world. With various professions, battlegrounds, and challenging monsters in unique camps, the game also includes guilds, farms, quests, and profound lore,
Corepunk offers something for every type of player. Whether you prefer to engage in player-versus-player or player-versus-environment content, there's a little something for everyone.
Throne and Liberty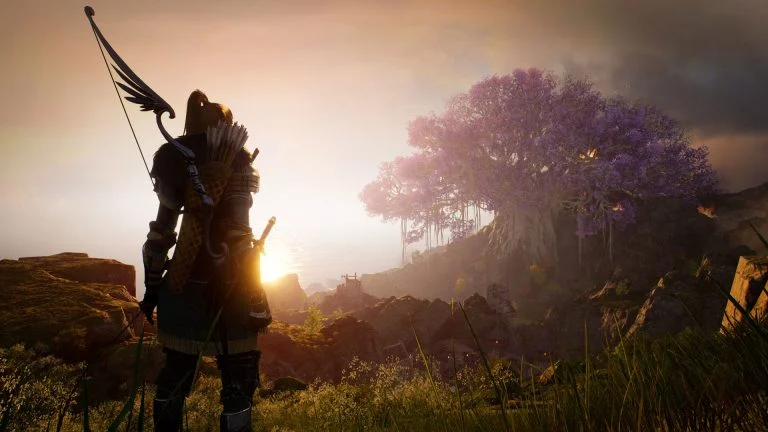 Release date: 2023
Platforms: PlayStation 5, Xbox Series X/S, PC
Developer: NCSOFT
Publisher: NCSOFT, Amazon Games
Throne and Liberty, also known as TL, is an upcoming MMORPG developed by NCSoft and scheduled to be published in South Korea, with plans for publishing in North America, South America, Europe, and Japan by Amazon Games. Originally intended to be a sequel to the first Lineage game, it was repurposed and restructured during development.
The trailer for Throne and Liberty features some epic open-world combat against world bosses with spellcasters and melee characters. It looks like the content showcased is primarily PvE, though it also looked like a large-scale PvP battle was also taking place. The game also features a dynamic weather system and day-night cycles that can affect gameplay. Throne and Liberty is one to keep an eye on this year.
Blue Protocol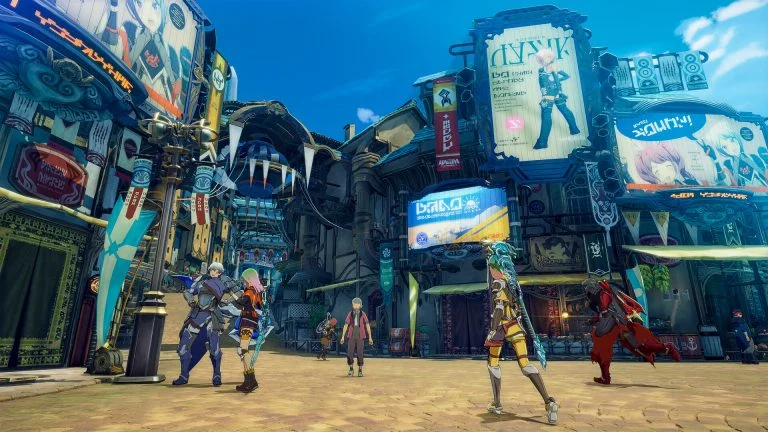 Release date: 2023
Platforms: PlayStation 5, Xbox Series X/S, PC
Developer: BANDAI NAMCO
Publisher: BANDAI NAMCO, Amazon Games
Blue Protocol is an upcoming online ARPG with MMO elements being developed and published by BANDAI NAMCO and Amazon Games. It features an epic journey through time, action-packed combat, deep customization, and multiplayer adventure. Players will uncover the truth about their origins, customize their characters, and team up with others to tackle quests, fight boss battles, and engage in massive online raids against towering monsters.
Diablo IV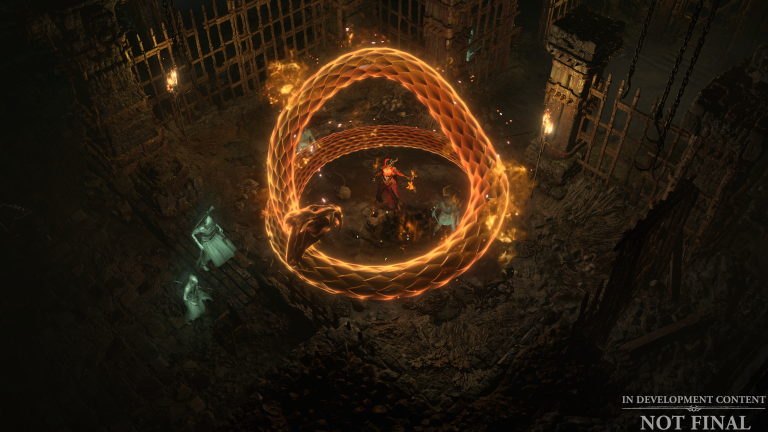 Release date: June 6, 2023
Platforms: PlayStation 4, PlayStation 5, Xbox Series X/S, PC
Developer: Blizzard Entertainment
Publisher: Blizzard Entertainment
Diablo 4 is not quite an MMORPG, but it does have MMO-lite elements, which is why we've included it on the list. The fourth and latest installment in the Diablo franchise, Diablo 4, is an upcoming ARPG from Blizzard Entertainment. Initially announced on November 1, 2019, it is finally scheduled to release on June 6, 2023.
Like all Diablo games, the core of Diablo 4 revolves around picking from one of five playable classes and obtaining and upgrading gear to become more powerful. Adventure through the world of Sanctuary, slaying demons and collecting loot solo or with friends as you attempt to prevent Lilith from establishing power. The game is more of a throwback to Diablo 2 in style and gameplay, a contrast to Diablo 3's more fast-paced and colorful art style and gameplay.
The Quinfall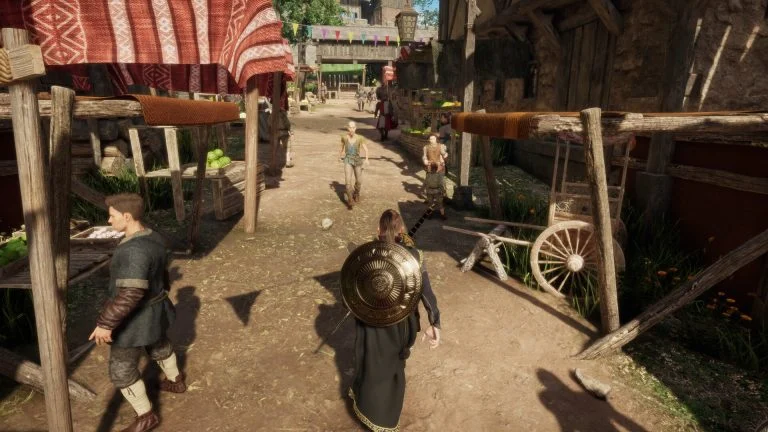 Release date: 2023
Platforms: PC
Developer: Vawraek Technology Inc.
Publisher: Vawraek Technology Inc.
Quinfall is an upcoming MMORPG that takes place in the vast Quinfall universe, featuring a large open-world map spanning five unique regions, each with its own climate, weather conditions, and day-night cycle.
With dozens of different professions and weapon systems, a dynamic trade system, and the ability to build your own home or create a clan island with friends, Quinfall provides endless opportunities for character customization and progression. The game's storyline is deep-rooted and constantly updating, influenced by choices made by players that can change the fate of the Quinfall universe.
Palia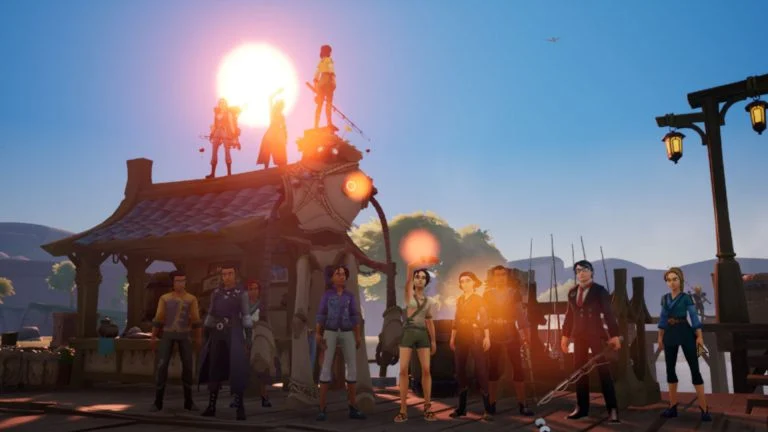 Release date: 2023
Platforms: PC
Developer: Singularity 6, Inc.
Publisher: Singularity 6 Corporation
Palia dubs itself as a community sim game for you and your friends, and it's definitely a casual MMORPG. Players can explore a vibrant new world full of flowery fields, hilly forests, and rocky beaches. Meet the villagers of Palia and make new friends along the way.
Players can do various tasks like forage, mine, hunt animals, catch insects, go fishing, cook meals, and furnish and maintain a home. The game is expected to release sometime in late 2023, though an official date has not yet been confirmed at the time of writing.
Dune: Awakening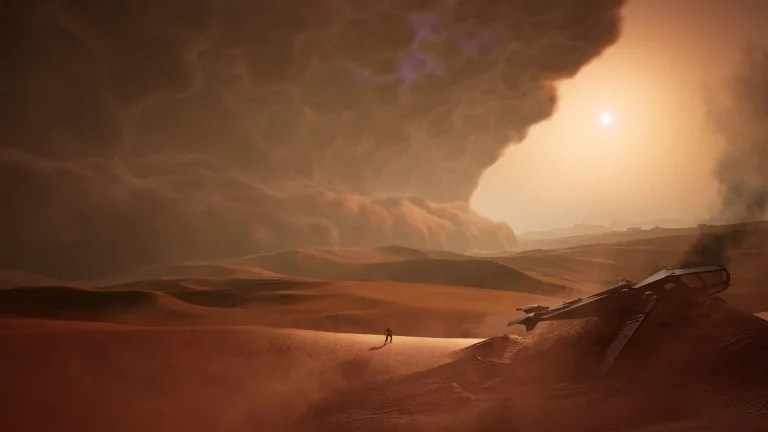 Release date: 2023
Platforms: PC
Developer: Funcom
Publisher: Funcom
Dune: Awakening is an upcoming MMORPG based in the fictional DUNE universe. The game blends the social interactions of MMORPGs with survival elements. Players must survive the brutal sandstorms of Arrakis, try not to get eaten by gigantic sandworms that dwell under the earth, and hunt for and harvest spice.
Craft your identity and build your prowess while exploring deep canyons, ancient underground labs, and boundless rolling dunes. Engage in epic combat and control valuable resources like spice while creating a guild and growing it into a House Minor. With crafting, base-building, and a dynamic world affected by Coriolis storms, Dune: Awakening offers a unique and ambitious gaming experience.
Hytale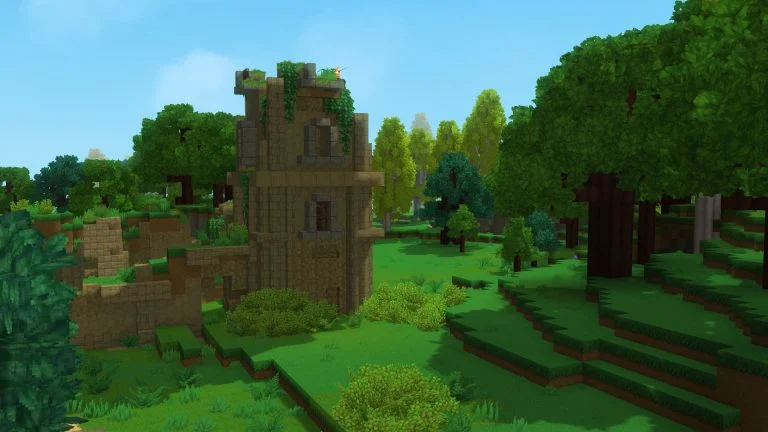 Release date: TBA
Platforms: PC
Developer: Hypixel Studios Inc.
Publisher: Hypixel Studios Inc.
Hytale is a voxel-style sandbox MMORPG set to release sometime in 2023 on PC, console, and mobile devices. The game features a variety of activities, including building, mini-game creation, questing, dungeon-grinding, boss-killing, and loads of customization.
Hytale started production in 2015 and is being developed by the founders of Minecraft multiplayer server Hypixel, with funding from Riot Games, who acquired the studio in 2020. The procedurally-generated world features many different biomes and creatures. The engine was recently rewritten to make the game cross-platform and provide performance benefits.
Mad World – Age of Darkness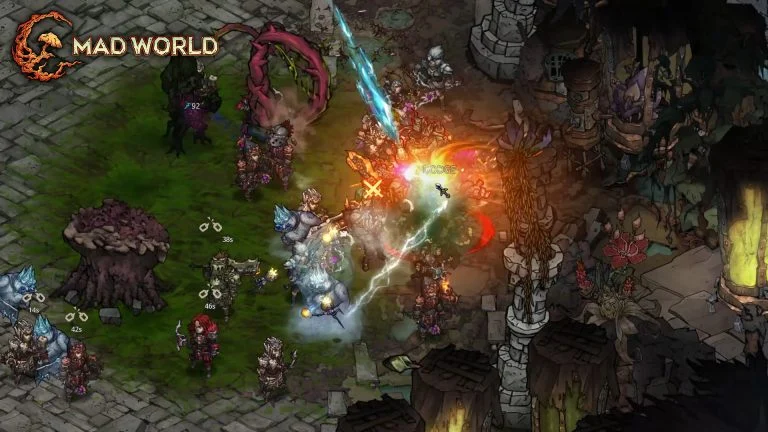 Release date: Q2 2023
Platforms: PC
Developer: Jandisoft
Publisher: Jandisoft
Mad World – Age of Darkness is an MMORPG with a dynamic combat system that allows movement while attacking and target lock-on features. The rigid class system is eliminated, as players can freely switch between 6 weapon types to discover a combat style they like.
Each story-based quest revolves around a powerful boss monster, with a raid system connected to the boss monster taking place in each act. The game's unique art concept features a grim fairytale brought to life with detailed hand drawings and odd yet fascinating characters.
ArcheAge II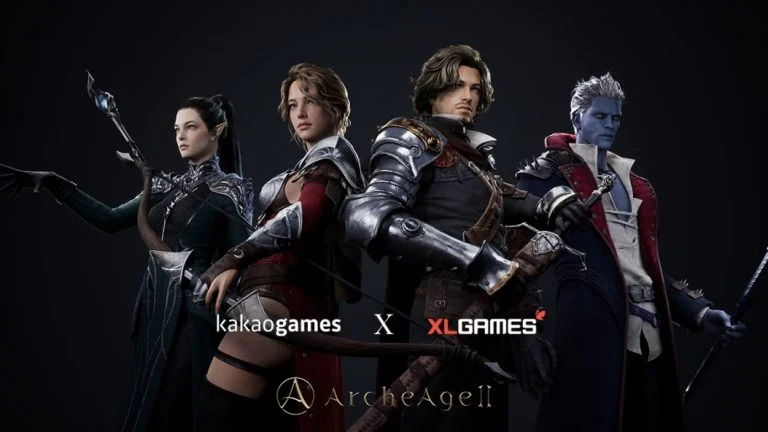 Release date: 2024
Platforms: PlayStation 4, PlayStation 5, Xbox One, Xbox Series X/S, PC
Developer: XLGames
Publisher: Kakao Games
ArcheAge 2 is an upcoming open-world action MMORPG announced in November 2022. It is a sequel to the popular ArcheAge MMORPG developed by Jake Song's XL Games, a former developer of Lineage. The original ArcheAge was released in South Korea in 2013 and rolled out worldwide in the following two years.
Not much is known about the game at the time of writing, though Jake Song has stated that the core elements of ArcheAge, including player freedom, are still at the game's core. It takes place in the same world as ArcheAge but in a different time.
Ashes of Creation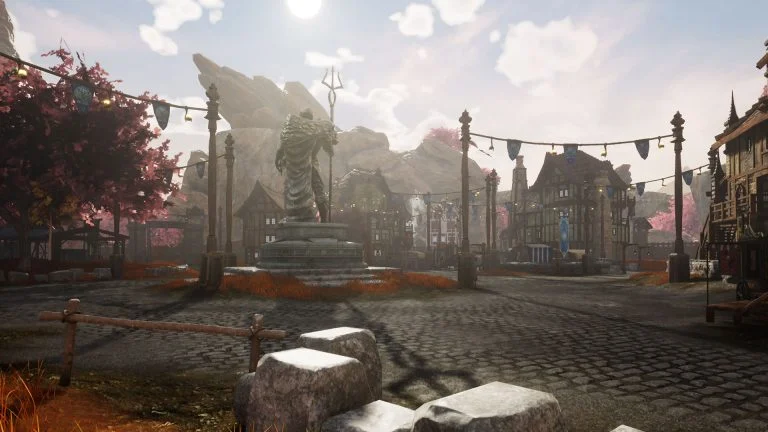 Release date: TBA
Platforms: PC
Developer: Intrepid Studios
Publisher: Intrepid Studios
Ashes of Creation is an upcoming player-driven MMORPG from Intrepid Studios, an independent online game development company based in San Diego, California. The game features a dynamic world that reacts completely to player actions. Cities rise and fall as players shape the world of Verra. Quests and secrets unlock om real-time. Players have the ability to destroy what's been created and pave the way for change.
Experience massive warfare, participate in trade caravans, and craft exceptional items from valuable materials in the corner of the in-game world you call home. Ashes of Creation aims to become one of the most innovative MMORPGs ever created, but only time will tell if they can pull it off.
Riot's League of Legends MMO (name TBA)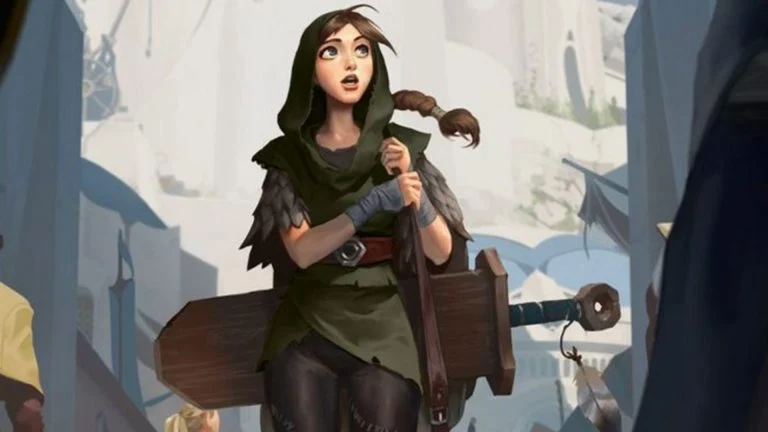 Release date: TBA
Platforms: PC
Developer: Riot Games
Publisher: Riot Games
To close it off, Riot Games has been working on a top-secret MMORPG for roughly two years. We've yet to see any gameplay or artwork for the game, and the game is likely still in a very early development phase, judging by their job listings. Regardless, there's no doubt Riot Games' upcoming MMORPG set in the League of Legends universe of Runeterra will be a massive title.
As the world of MMORPGs continues to evolve, it's clear that these upcoming titles offer exciting new features and gameplay experiences for players to enjoy. Prepare to embark on new adventures, explore new worlds, and make lasting memories with these top upcoming MMORPGs in 2023 and beyond.