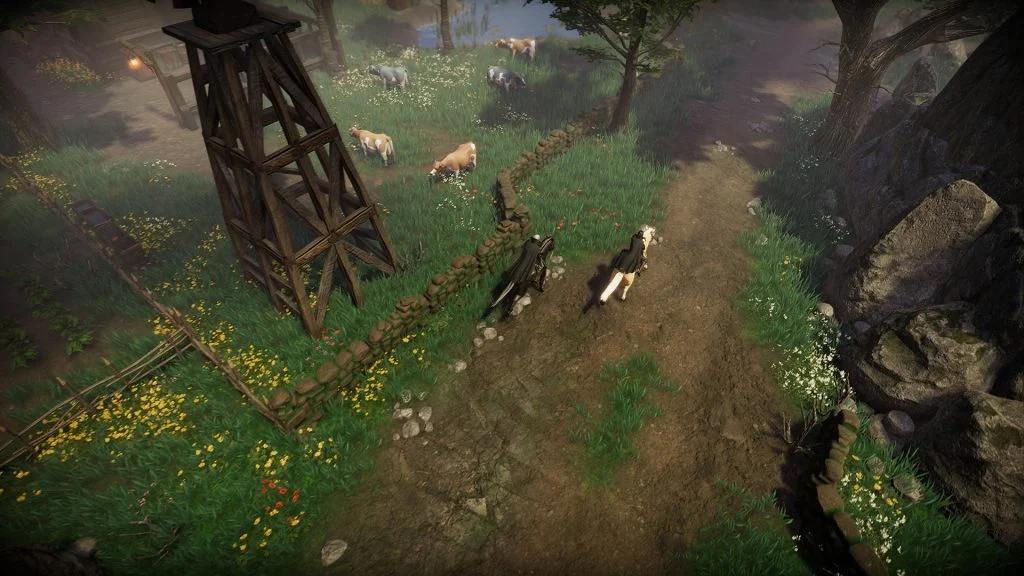 V Rising is off to a hot start with very positive reviews on Steam and an all-time peak of 150,000 concurrent players during the weekend after its release on May 17, 2022. Its player base puts it at the number six position on Steam's most played games, behind PUBG: BATTLEGROUNDS and above Elden Ring. The new title from Stunlock Studios, the game developer behind the popular arena brawler Battlerite, is a vampire survival game that feels like a blend of Valheim, Diablo, and Battlerite.
The vampire survival experience is currently in early access on Steam at a very reasonable price of $19.99. Players can explore the gothic open world of Vardoran solo or with friends and choose to do so on PvE or PvP-enabled servers. Host a game, rent a server, or join one of the thousands of public servers to claim your territory, build your castle, and raise your army of darkness.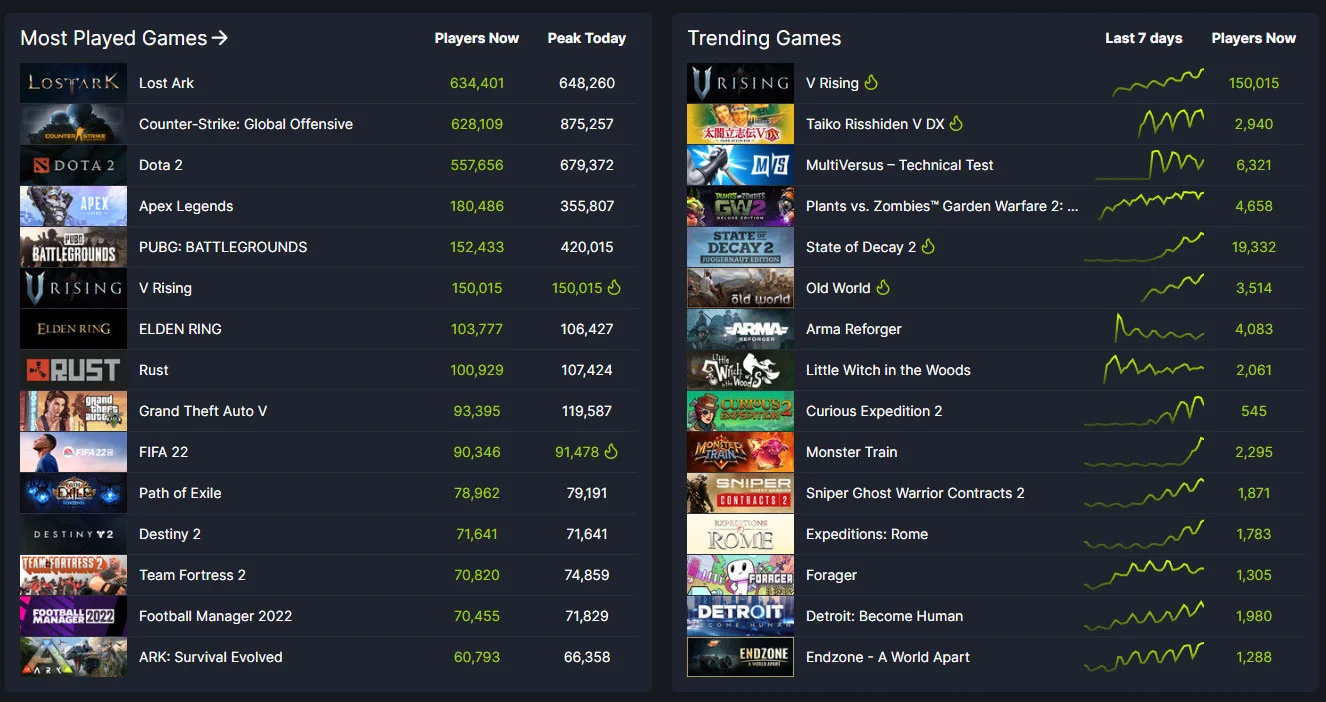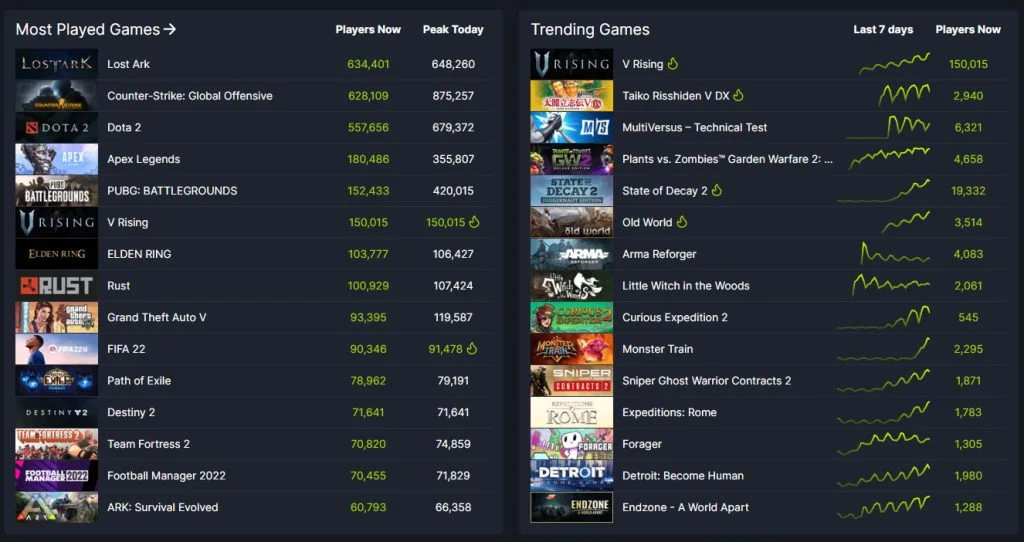 Depending on the server you join, you can either compete with other players for loot or cooperate to take down the dozens of bosses to obtain their V Blood and unlock new powers, recipes, structures, and more. Players who enjoy a more competitive environment can play on PvP servers, raid other players' castles, and master the art of diplomacy.
The game appears to have taken a lot of inspiration from Valheim but has expanded upon the base systems seen in the hardcore Viking survival game. For one, players have a lot more customization options in terms of spells and builds, which is where some of the Battlerite elements come into play. Equip a travel ability, two basic abilities, and an ultimate ability by mixing and matching choices from five different spell types, including Blood, Unholy, Illusion, Chaos, and Frost.
On top of the ability customization, players can customize their vampire powers, a list of spells accessible through an in-game action wheel. Your vampire can change into several forms, and what you want to shift into or activate at the click of a button is up to you. As you take down more bosses, your ability and power pools grow larger, giving you more room for customization and unique build opportunities.
Time will tell if Stunlock Studios will use V Rising's initial success as a launchpad to continue introducing content updates and expanding the world of Vardoran. Fans of Battlerite may be wary of the company's ability to keep the game alive. It would be a shame to see the studio take the money and run.
V Rising is currently available on Steam in early access since May 17, 2022.