The Trancendum's mutated experiments take center stage in this summer's new V Rising update, Secrets of Gloomrot.
If you need another chance to re-download V Rising, then you may have your reason come this May 2023. The game's developers, Stunlock Studios, have just announced a new biome along with a new major patch called Secrets of Gloomrot. Here's what we know so far.
V Rising Secrets of Gloomrot Update
Gloomrot is a macabre mixture of organic material from mutated experiments and the mechanical wonders of twisted mad scientists. With hints of Mary Shelley's Frankenstein and the Skaven from Warhammer lore, it's brand-new content in a game that's been out since May of 2022.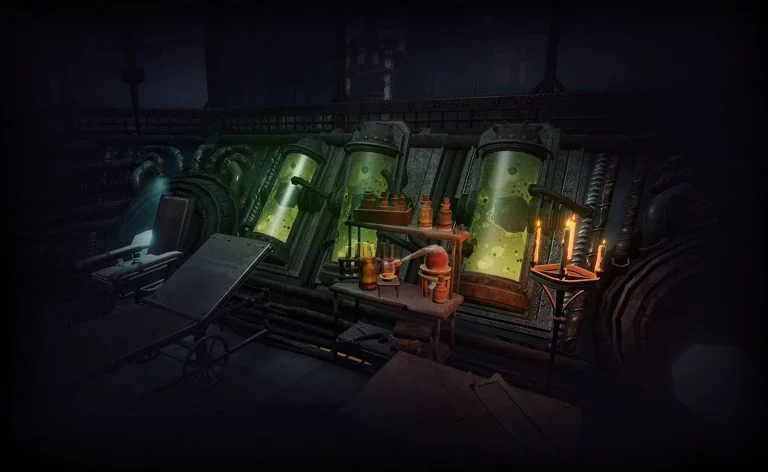 Gloomrot will be about as large as Dunley Farmlands and has two sections, Gloomrot North and Gloomrot South. Included in the update will be new challenges, technologies, enemies, and sections where you can try out the new building mechanics the game has recently added in its last patch.
What do you think of the new Secrets of Gloomrot Update in V Rising? Will it get you back into the game?
For more, make sure to check out our V Rising Section.