Vampire Survivors introduced a bunch of new content in update 0.5.2, including a new relic. If you don't already know, Relics are in-game items that you can find and pickup to unlock new in-game mechanics. The most useful Relic is the Randomazzo, which unlocks Arcanas. In this guide, we'll show you how to find the new Magic Banger Relic in Vampire Survivors.
What is the Magic Banger Relic in Vampire Survivors?
The Magic Banger Relic allows players to change music from the Stage Selection screen in Vampire Survivors. Here is a full list of tracks available to select from the Magic Banger:
The Beginning
Reincarnated Echoes
Iron Green Intent
Gaze up at the Stars
The Green Acres Challenge
Red & Blue
Song of Mana
Gatti Amari
Peji Eighteen
The following music modifiers are also available for each track: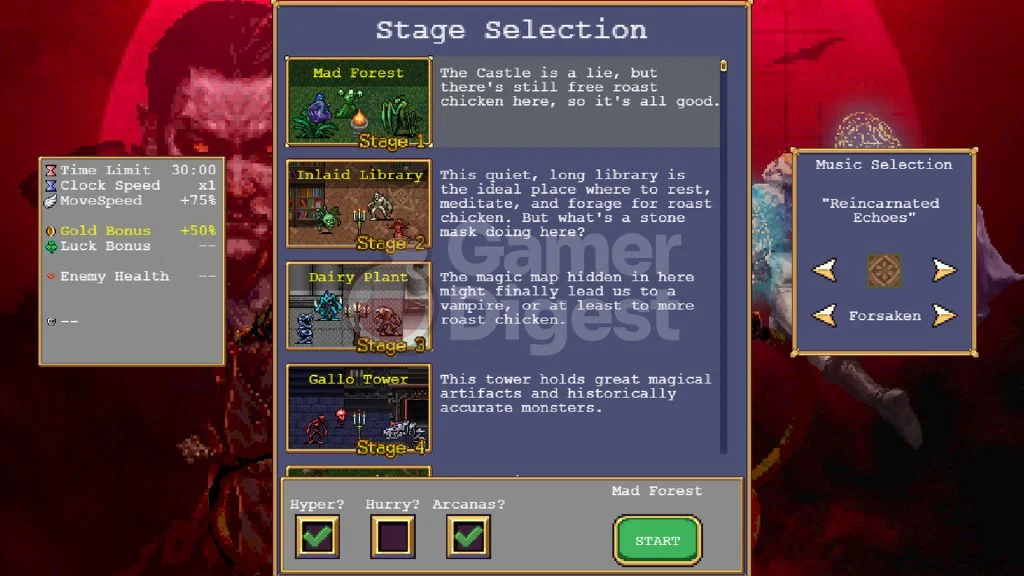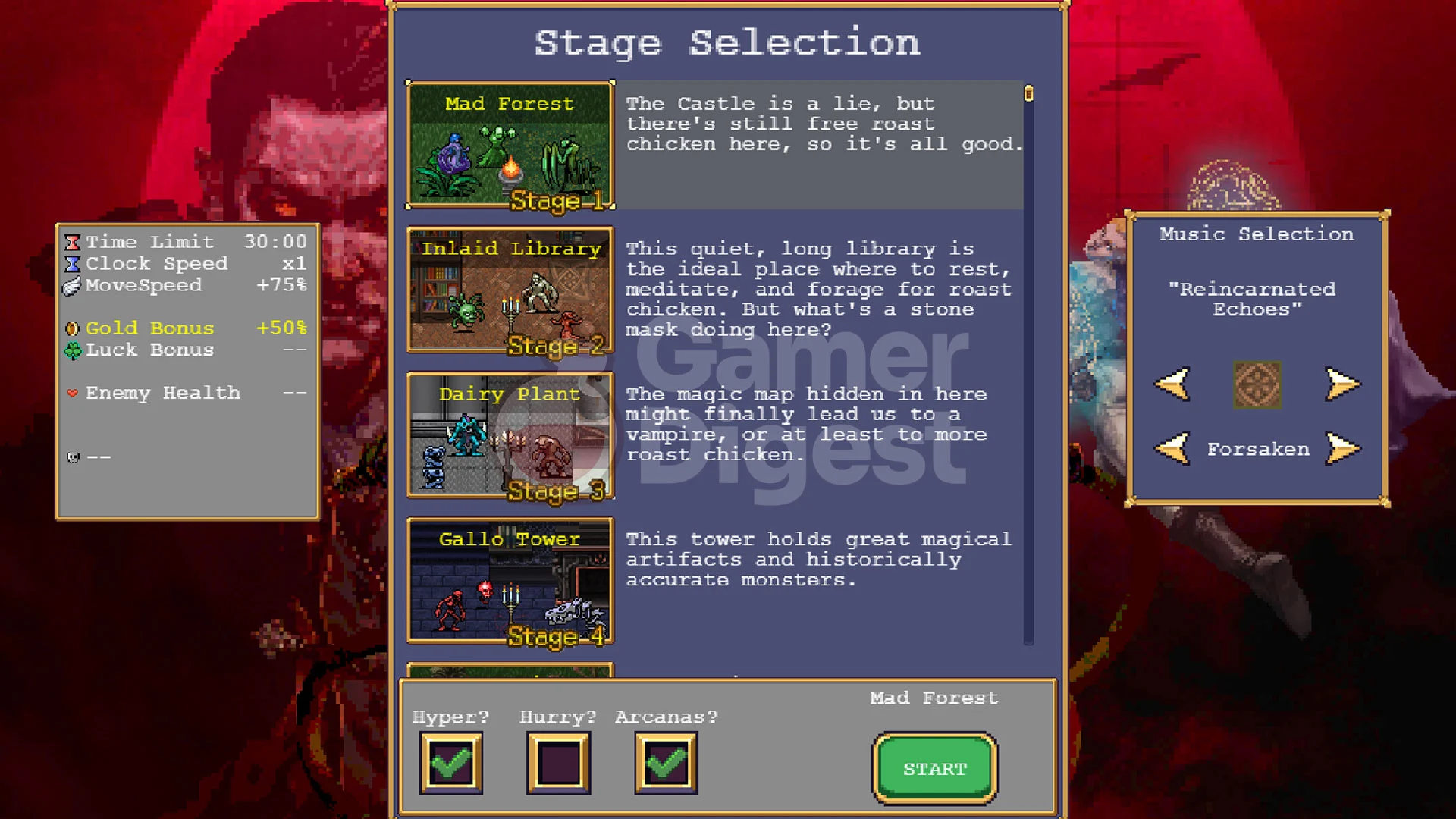 How to Unlock the Magic Banger in Vampire Survivors
The Magic Banger Relic is on the Inlaid Library stage in Vampire Survivors. Select the Inlaid Library stage and head west. Continue heading left and look for the green arrow on the side of the screen. The green arrow will lead you to the Magic Banger relic, located underneath a piano between a few bookshelves in the middle of the path.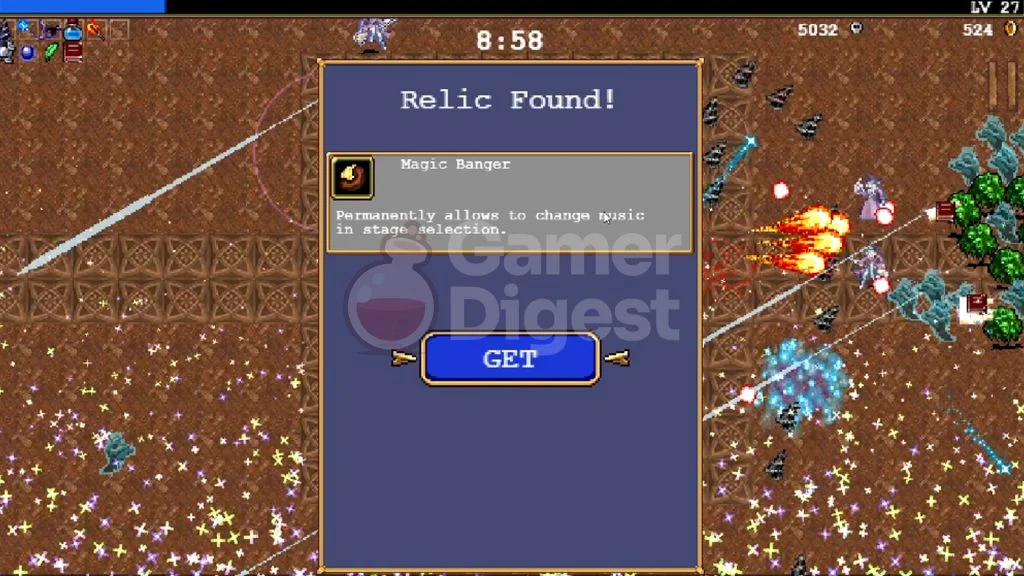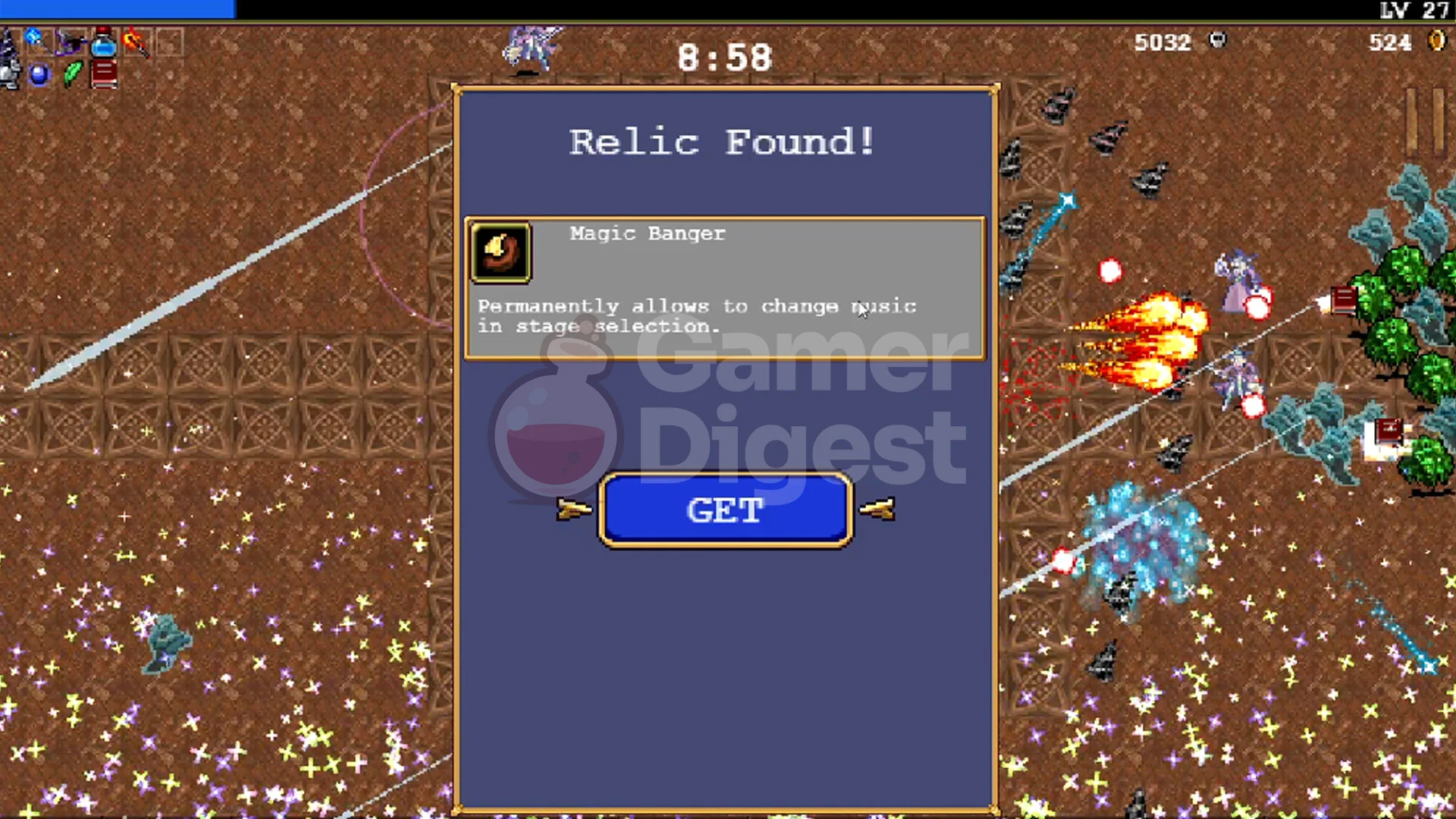 Upon picking up the Magic Banger, it will permanently unlock the Music Selection option on the Stage Selection screen. Once the relic is obtained, it will no longer show up in-game on Inlaid Library. The same is true for all other relics in the game.
That's everything you need to know about the Magic Banger Relic, how it works, and all of the song options and modifiers available. For more related guides and content, check out our Vampire Survivors section.