Update: The Vampire Survivors mobile announcement premiered during The Game Awards 2022.
Original Story: The popular roguelite survival RPG from Poncle has officially hit Google Play and the iOS App Store. At the time of writing, there's no official announcement on the Vampire Survivors Twitter about the release, but these mobile links appear to have gone live this evening.
You can download the mobile version of Vampire Survivors for your device here:
"Vampire Survivors is a roguelite time survival RPG game with minimalistic gameplay.

The supernatural indie phenomenon that lets you be the bullet hell has arrived on mobile!

Hell is empty, the devils are here, and there's no place to run or hide. Survive as long as you can until death inevitably puts an end to your struggles. Gather gold in each run to buy upgrades and help the next survivor."
According to the game page on Google Play, the mobile version is the full version of Vampire Survivors and features offline play. Vampire Survivors mobile is free-to-play, which means it does contain ads.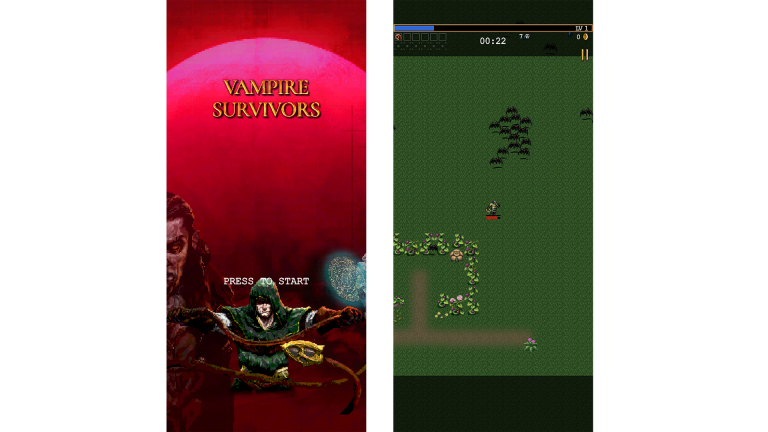 The Steam version of Vampire Survivors has overwhelmingly positive reviews, with over 158,000 reviewers at the time of writing. The 99% rating makes it one of the most well-reviewed games on the Steam catalog.
Vampire Survivors officially released on October 20, 2022, on macOS and Windows, and later released for Xbox One and Xbox Series X/S on November 10, 2022. With the recent release of the mobile version, developer Luca "poncle" Galante's Vampire Survivors will now be in front of billions of gamers worldwide.