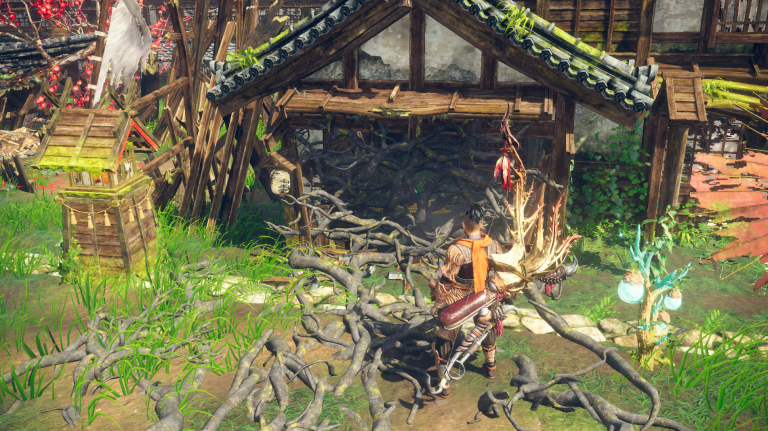 The world in Wild Hearts is vast and will take lots of time to explore. During your journey, you're bound to encounter some hidden areas and caves that are blocked off by objects. You'll know you are meant to access these areas because you might see some Tsukumo trapped there. Here's a quick rundown on how to destroy vines and roots that are blocking entrances in Wild Hearts.
How to Destroy Vines and Roots in Wild Hearts
To destroy vines and roots, you'll need to place down a Torch Karakuri and then walk through it to ignite the blockage. The Torch not only lights the hunter's way in the night or dark areas, but also ignites your blade on fire to ignite kemono and destroy things like vines and roots!
The Torch is unlocked through the Karakuri upgrade menu. It's in the fourth row down and will be one of the first basic Karakuri you unlock in Wild Hearts. You'll also encounter a small in-game tutorial that explains this exact concept to you, but it's easy to miss. For that reason, we wanted to explain things in this guide.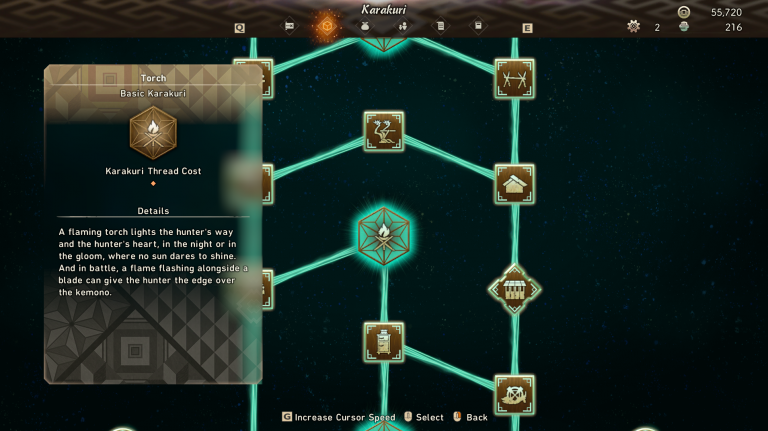 As mentioned, there are often small caves and passages that are blocked off by roots and vines. Now that you know how to access them, you can always throw down a forge and swap out to a Torch to access the hidden location. 
To help with your search for Tsukumo, we recommend building yourself a few Hunting Towers and upgrading them from the Karakuri upgrade menu to reveal nearby Kemono. You can then open up your map and discover all the hard-to-find locations, some of which will be accessible via Torch.
For more guides and walkthroughs, visit our Wild Hearts Section.