Ever since YouTube unintentionally retained the de-facto exclusive streaming rights to DrDirespect, it's been growing in the online streaming realm. In fact, due to the departure of the two-time champion, a slew of other popular streamers, including TimTheTatman, Sykkuno, and Ludwig, have also made their way over to the platform in the last few years.
This influx of talented creators has made it more appealing for eager gaming fans to start checking out the lineup on YouTube. And July is no exception, with a veritable cornucopia of events scheduled. See below for the biggest streams happening in July.
YouTube Gaming July Event Schedule
Here are the YouTube Gaming events scheduled for July:
Ludwig's Mogul Money Live
WHEN: July 2, 2022, 7 p.m. PT
WHERE: Sofi Stadium, Los Angeles, California, WATCH IT
Fans of the first Mogul Money have been eagerly awaiting the return of the game show run by Ludwig. Mogul Money is a trivia-type gameshow (pretty much Jeopardy) that pits famous streaming personalities against each other in a game of wits. If you've never seen it before, watch this episode featuring xQc, SoddaPoppin, and Cyr–it's hilarious.
Fall Guys x Sykkuno
WHEN: July 6, 2022
WHERE: Online, WATCH IT
Fans of Fall Guys or Sykkuno should be happy to hear that he'll be teaming with Mediatonic to give away some Fall Guys rewards, including the "Stripy Belt Bag." Tune into his channel on July 6, so you can snag the free in-game gear.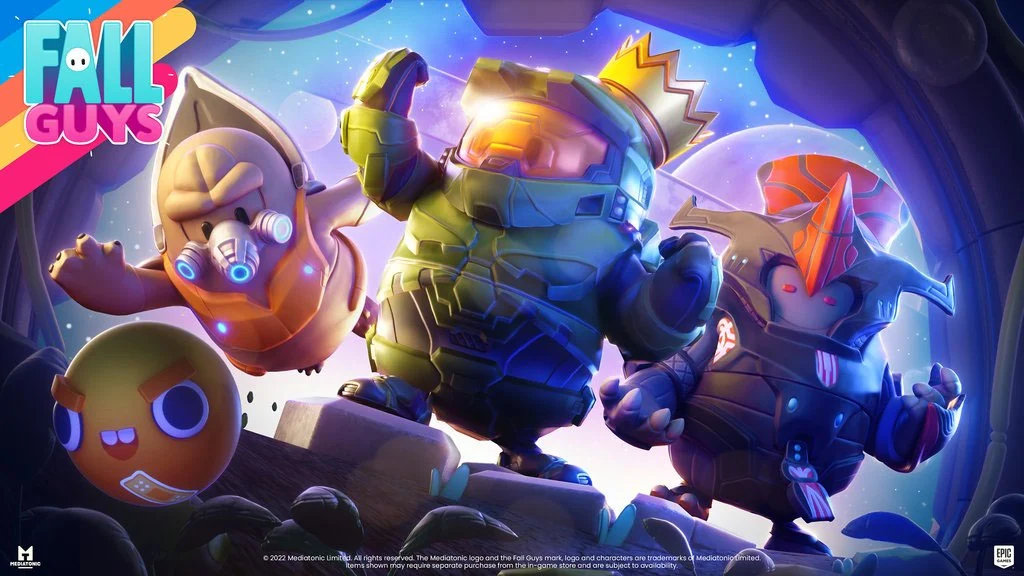 If you want Fall Guys, you can download it for free now.
TimTheTatman's Tailgate
WHEN: July 16-17, 2022
WHERE: Ford Center at The Star, Frisco, Texas, WATCH IT
Much like his streams, the TimTheTatman Tailgate will be a variety of things, including Fortnite, Tim Pong, and lookalike contests? We're not exactly sure about this, but it should be interesting or funny in some capacity since the illustrious tatted man himself is hosting. Notably, there will be a $100,000 Fornite Zero Build and $15,000 Tim Pong Tournaments.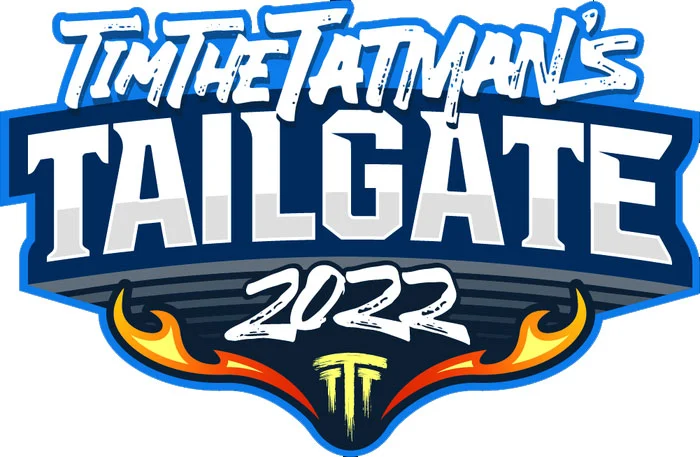 Learn more about the entire event here.
See the rest of the events, including Brazillian superstar Nobru's streams, here: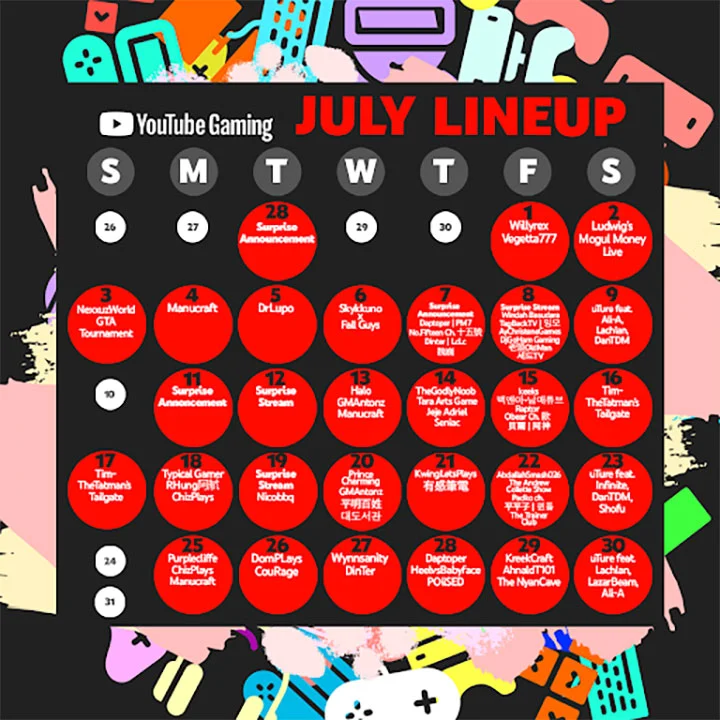 Can YouTube Gaming Compete with Twitch?
Never say never, but Twitch is still a hugely dominant force in the online streaming world. According to Twitch, it maintains an average of 2.5 million concurrent users, while YouTube, according to Statista, only averages around 523,000 users at any given time, peaking at 871,000 in Q4 of 2020.
Gamers and users are more used to tuning into Twitch for their live streaming needs. They have been doing so since Justin.tv. However, if YouTube can get more talent and retain that talent exclusively, those audiences will follow the creators. They aren't in it for the platform; they're in it for the people that entertain them.
We're not going to get into it in this article, but there are a lot of issues with Twitch streaming–unfair bans, overreaching TOS, etc.–that make streaming on the platform less enjoyable for the creators. However, that being said, until YouTube Gaming can bring in the viewership Twitch has, Twitch will remain #1.
Hopefully, more creative events like these will help bring more eyeballs to the streaming platform.
For more news, see our News Section.