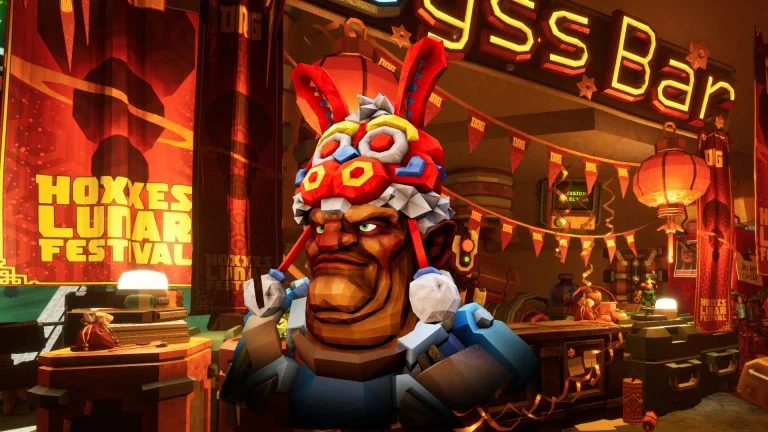 It's time for another seasonal event, and that means more headwear for our favorite Dwarves outside of Dwarf Fortress. It's locked behind an Assignment, along with credits and resources. Whether players want the new cosmetic or are more practical-minded, we're here to help. In this guide, we'll show you how to get the Lunar Rabbit Hat in Deep Rock Galactic.
How to get the Lunar Rabbit Hat
To get the Lunar Rabbit Hat, players must activate the Lunar Festival Assignment and complete the required missions, which can be done solo or in a group. Continue reading for a step-by-step walkthrough of all the steps.
As usual, this Assignment can be taken at the Assignment board, next to the Mission Selection Terminal. While each mission in the chain grants some extra credits and resources, the hat is only awarded at the end.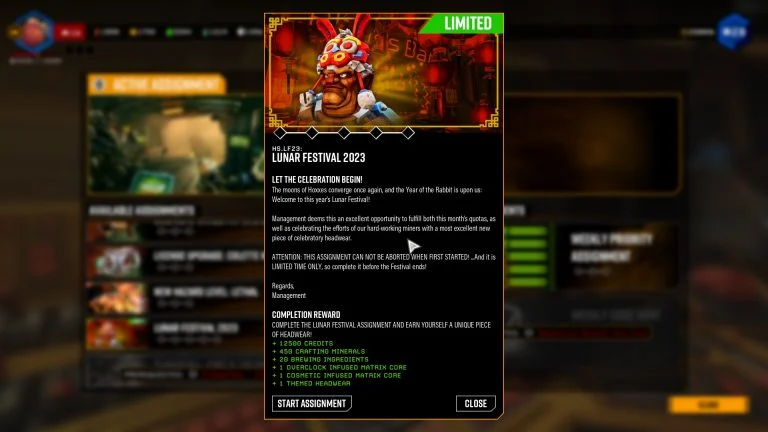 Once the Assignment is active, relevant missions will be marked with a white diamond on the map. The Assignment Mission Chain will be shown at the top of the map to remind you of your progress.
The mission types are as follows:
Salvage Operation
On-Site Refining
Point Extraction
Escort Duty
Egg Hunt
The mission locations will rotate as the Mission list changes. If you dislike a particular biome (we can't stand the eyes in the Radioactive zone), you can wait for the next set. It takes 30 minutes tops. No, you can't escape the mission types you dislike this way, we tried.
Mission Tips
If playing solo, the Scout and Engineer are good classes. Both have robust platforming tools. The Scout is designed to work alone, and the Engineer's Turrets can help you clear objectives without interference. Make sure BOSCO is fully upgraded and equipped. The Extra Revive upgrade is excellent for struggling miners. We prefer Mining Speed and Armor-Breaking Rockets to cover our Scout's weaknesses.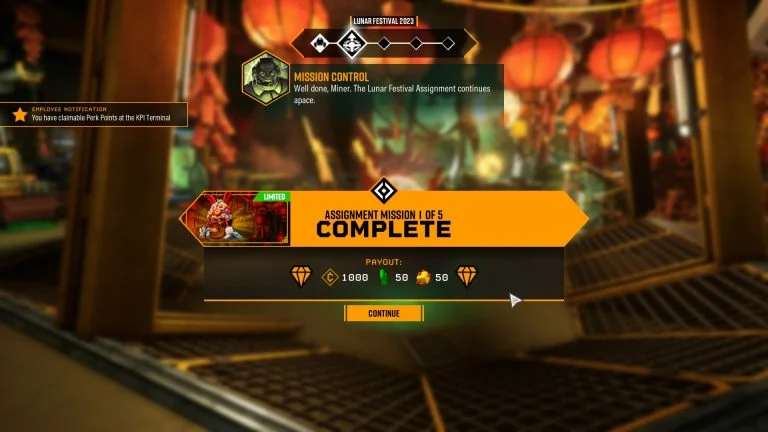 We recommend bringing a Driller for On-site Refining; the terrain rarely favors the pipelines that the pumpjacks require. Drillers can make a new path if routing through the caverns is difficult.
Point Extraction always uses a large cave system; play with friends or randoms to bring a full set of Classes and split exploration into manageable chunks.
Escort Duty's final fight requires high damage output to keep Doretta safe. Use Grenades and the Driller's Satchel Charge against groups, and call down Resupply Pods before you begin it. The Gunner's Shield Generator and the Scout's L.U.R.E. Grenades are also useful for protecting Doretta. Having at least 1 teammate to focus on repairs helps massively.
Once all missions in the Assignment Chain are cleared, the hat is yours. This concludes our guide on the Lunar Festival 2023 event and the Lunar Rabbit Hat, grab your friends and bag a new cosmetic.
When you're done showing off, feel free to check our Guides page for more content.