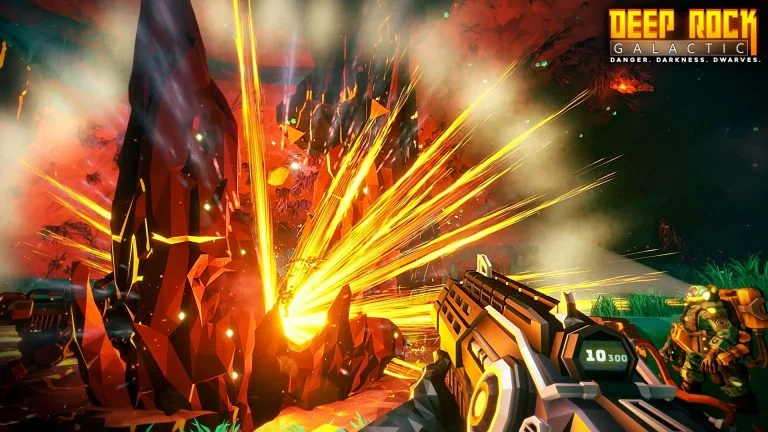 Deep Rock Galactic, the highly-addictive co-op dwarf action & mining game, is celebrating its 5th anniversary by rolling back the classic title to its former glory.
If you're the type of person to find yourself saying, "it's not the way it used to be," then the developers of Deep Rock Galactic, Ghost Ship Games, share the same thoughts. Originally published in 2018, March 2 will mark the game's fifth year wowing and entertaining gamers. In addition to in-game events, Deep Rock will also be getting a "legacy" mode, as well as a new DLC.
Deep Rock Galactic Year 5 Anniversary Event Date
The Year 5 Anniversary will occur March 2-16, 2023, and will include updates, new DRG Legacy mode, and the Supporter II Upgrade DLC. There will be special in-game events commemorating the anniversary and an official Deep Rock Galactic live stream from the Ghost Ship offices. 
What is DRG Legacy?
Users can play the original version of the game, as it was launched in 2018. For those that got into Deep Rock Galactic later in the lifecycle — the game will be foreign in many ways. Over the years, the developers have added new content and mechanic tweaks to make the game more enjoyable for players.
However — there is always that contingent of people who prefer to play original games. Maybe it's nostalgia; maybe it's the difficulty level — regardless, players will be able to hop into DRG Legacy starting on March 2.
We'll keep you updated on the Deep Rock Galactic Year 5 Anniversary Event details in our News Section.