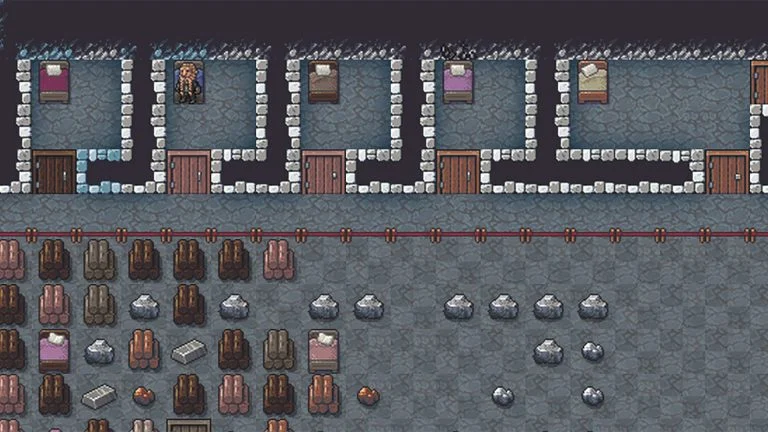 One of the first things you'll need to do to meet the minimum requirements for your Nobles and Administrators in Dwarf Fortress is to build a bedroom they can live in. Certain stations, such as the Manager, also need an adjoining Study to fulfill their tasks, like handing out Work orders.
Building a bedroom in Dwarf Fortress is easy as long as you know what you're doing. If you didn't already notice, this settlement management simulation game is pretty complex, and building rooms isn't always as simple as just clicking an icon.
How to Build a Bedroom in Dwarf Fortress
To build a bedroom in Dwarf Fortress, you need to craft a Bed at the Carpenter's Workshop. From there, you'll use the Zone function to set your Bedroom Zone. Then, you can place the Bed from the Furniture menu from the Structures option. Lastly, you'll need to You can enhance the quality of the room by placing new furniture in the room, including the Cabinet and Offering Place.
See below for an in-depth breakdown of building your bedrooms.
Constructing and Placing a Bed
To build beds in Dwarf Fortress:
Construct a Carpenter's Workshop by selecting Structures(b)>Workshops(o)>Carpenter(p) and left-clicking to place the structure.
Click your Carpenter's Workshop and select Add new task.
Click Make Bed. Wait for a bit for your Carpenter to finish construction.
Select Structures(b)>Furniture(f)>Bed(b), then left-click to place your Bed.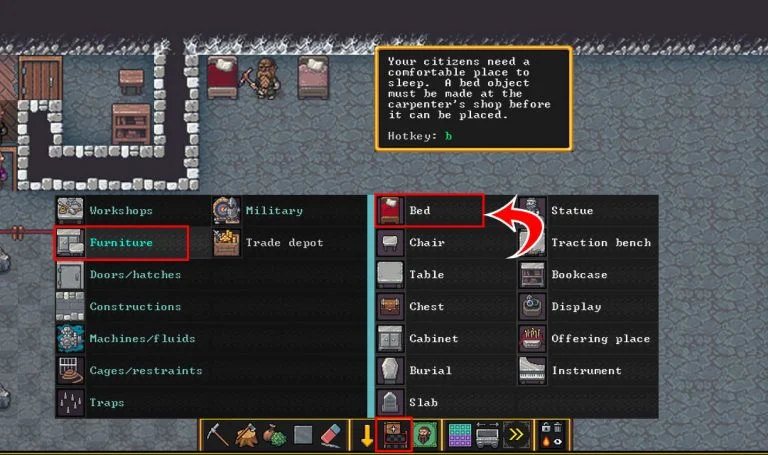 Setting Your Bedroom's Zone
Now that you have a bed you can use, you'll need to designate the Zone for your Bedroom. To do this:
Hit the Zone(z) menu.
Click Bedroom.
Click and drag over the area you want to set as a Bedroom.
As it currently stands, there isn't a benefit to creating walls or a door for each room.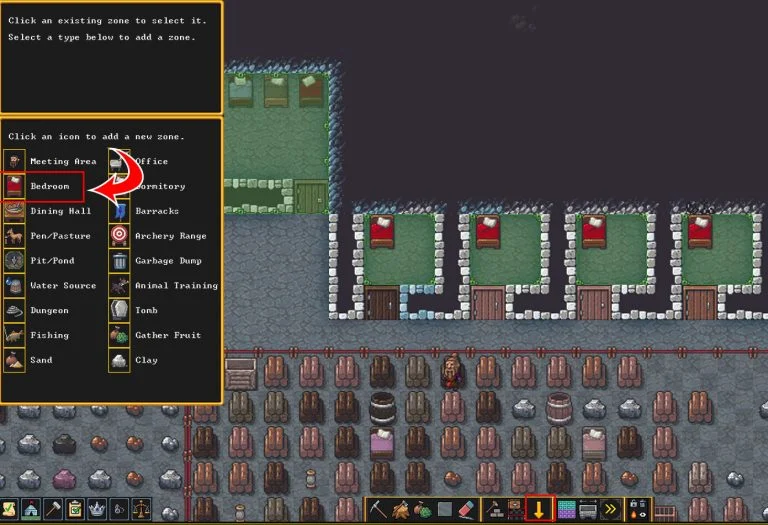 Assigning Bedroom Zones
The last thing you need to do before you're all done is assign the bedroom to one of your villagers. Access the Zone(z) menu, then left-click the Zone, hit the small Assign button, and select a villager. From the villager menu, you can see who currently has a room and who doesn't.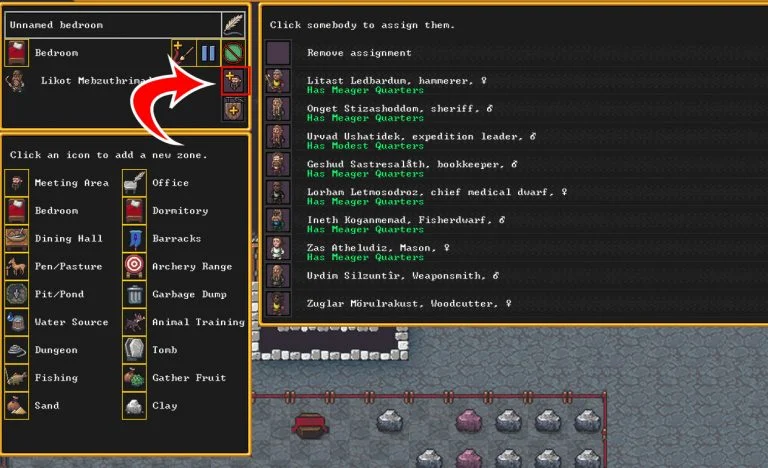 Use a Dormitory Before you Assign Individual Rooms
When you first start, you can create a large room called a Dormitory rather than individual bedrooms. These will accommodate any additional villagers that might not have dedicated bedrooms.
Are you looking for more Dwarf Fortress content? Visit our Dwarf Fortress Section.