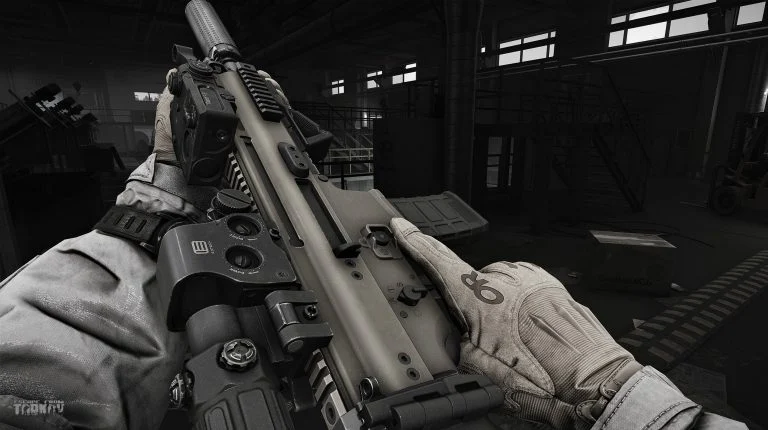 The new year is upon us, and a new map, Streets of Tarkov, has been added to Escape From Tarkov in their latest update, along with Twitch Drops that players can get from December 29, 2022, to January 7, 2023. 
Like much in the first-person-shooter extraction game, Escape from Tarkov, getting Twitch drops is not entirely straightforward. Sure, all you need to do is watch an eligible Escape From Tarkov Twitch stream, but when to watch may not be entirely obvious. Here's how to get Escape from Tarkov New Year's Twitch Drops for 2023.
How to Get Escape from Tarkov Twitch Drops – January 2023
To get the Twitch drops, log into your Escape from Tarkov profile, then click the purple Link Twitch Account button. You'll be redirected to log into your Twitch, and once you Authorize, you'll be eligible to receive drops.
There are two main ways to get the New Years Escape from Tarkov Drops:
Watch the official Escape from Tarkov Twitch Channel during their New Year's Event. 
Watch Escape from Tarkov Streams that have "Drops Enabled" in their description between December 29, 2022, to January 8, 2023. 
The official Escape from Tarkov stream schedule can be viewed below: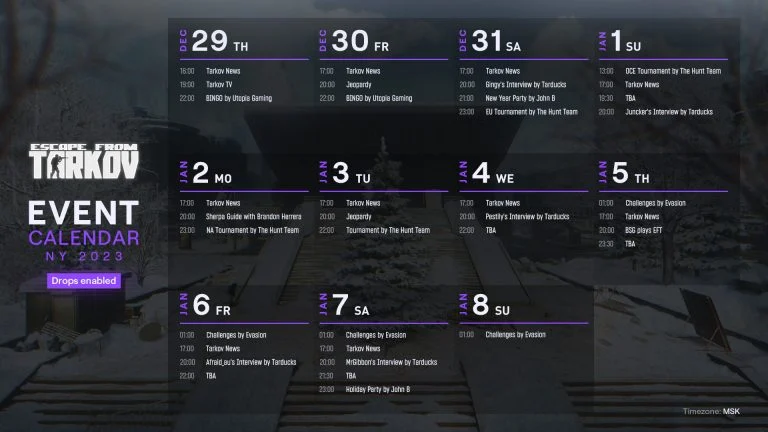 On December 29 and January 7-8, all Escape from Tarkov streamers will have drops enabled. For the other days of the event, only certain streamers will have drops enabled, but they will be displayed in the stream description. 
Click your Twitch profile icon in the screen's top right corner to view your drops' progress while you watch the streams.
For more up-to-date guides, visit our Guides Section.