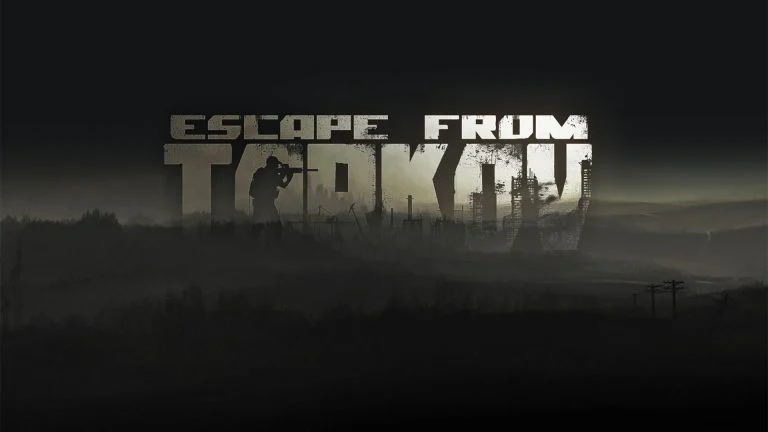 Ready to extract in Escape from Tarkov's Streets of Tarkov? You need to know where the extraction points are. This guide will show you where to locate each point.
If you've just killed a stacked PMC and are ready to get the heck off the map, you don't have time to try to locate every extraction location in Streets of Tarkov. Luckily, we've created this useful guide you can use to identify every single extract there is on the map.
Streets of Tarkov: All Extract Locations Map
The Streets of Tarkov extract map shows all the important locations, including the extract locations and what they look like in-game.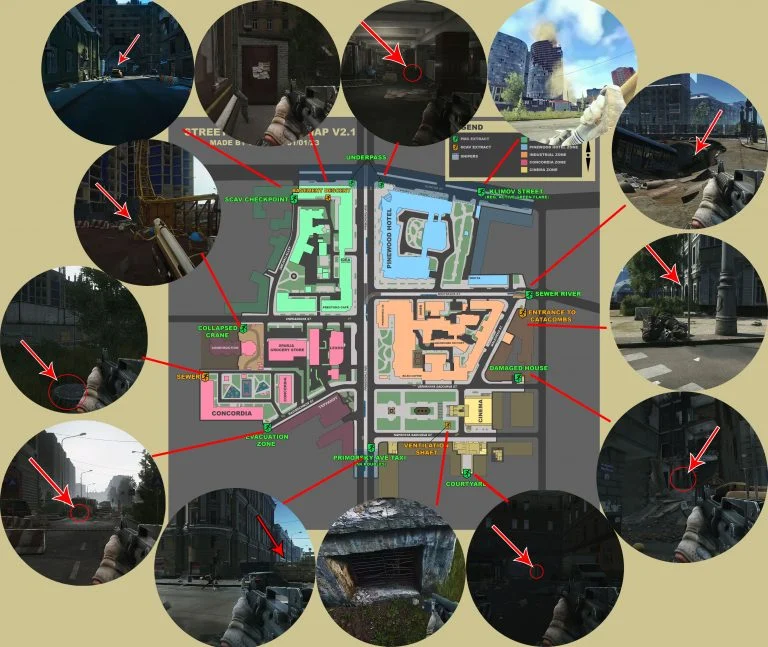 All Extracts in Streets of Tarkov
The extracts in Streets of Tarkov include the following:
Underpass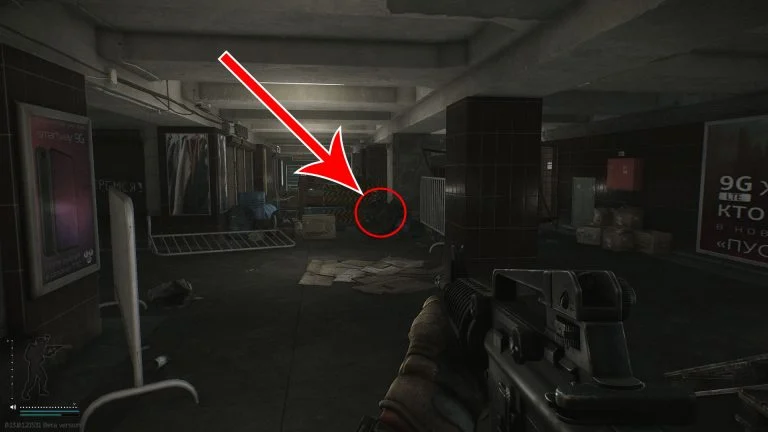 The Underpass extract is located the very north of the Streets of Tarkov, in the subway.
Sewer River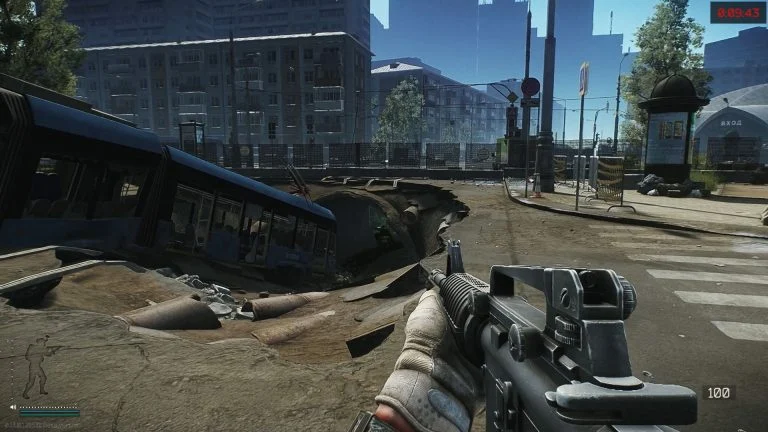 The Sewer River extract is located underground next to the derailed train to the east.
Damaged House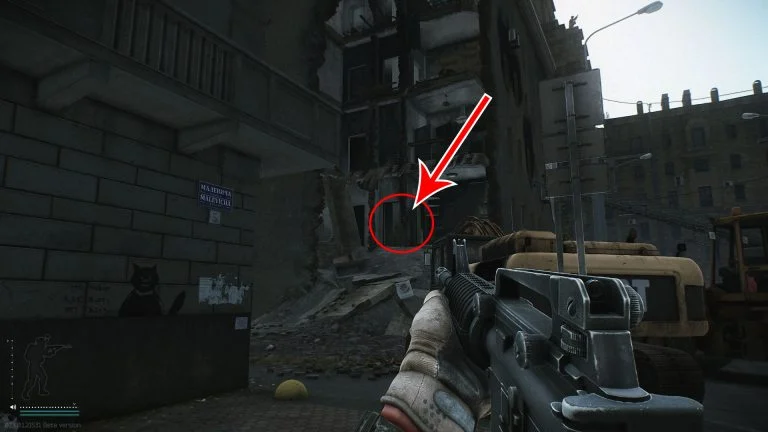 The Damaged House extract is located to the east of the map, in the hallway of some ruined apartment buildings.
Evacuation Zone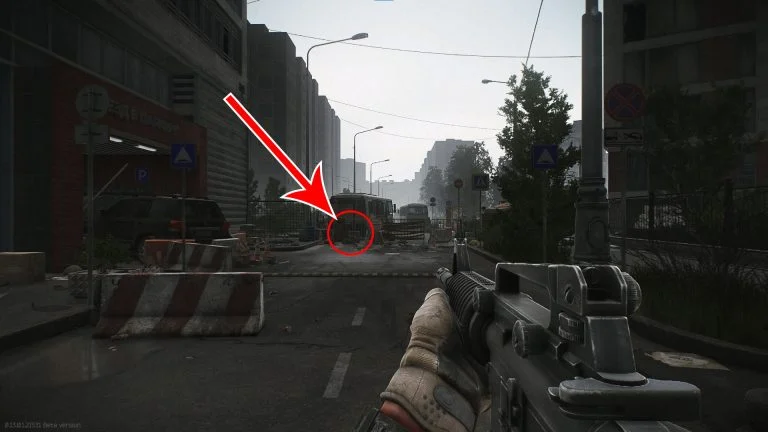 The Evacuation Zone extract is located southwest on the map. in the middle of the street next to some road construction.
Collapsed Crane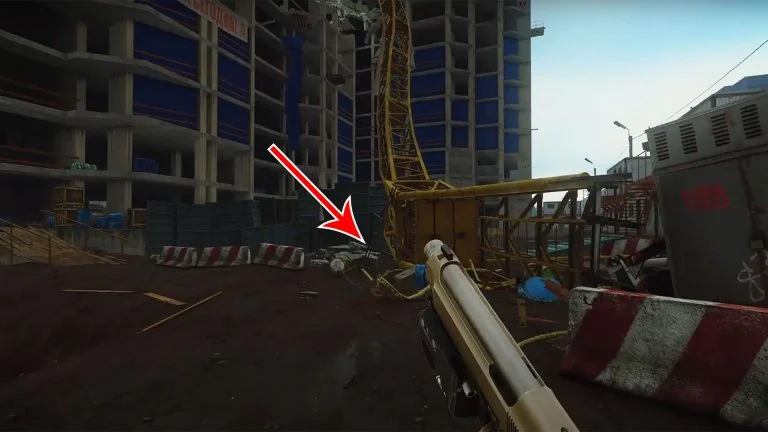 The Collapsed Crane extract is behind Sparja Grocery, in the west, next to the giant yellow demolished crane.
Scav Checkpoint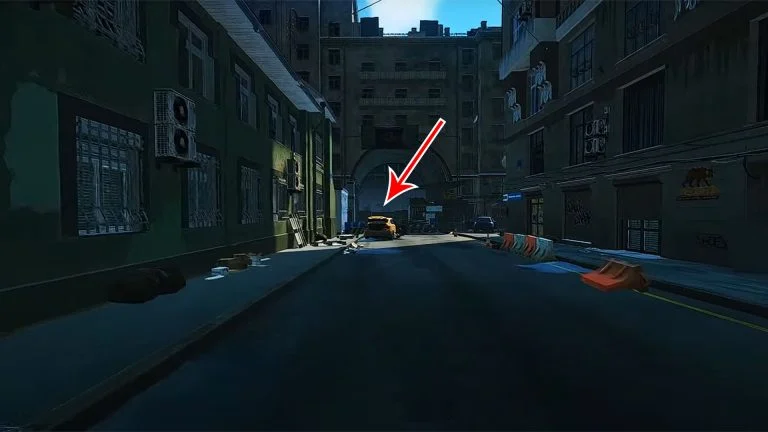 The Scav Checkpoint extract location is in the northwest, next to dividers in a small Scav encampment.
Primorsky Ave Taxi V-Ex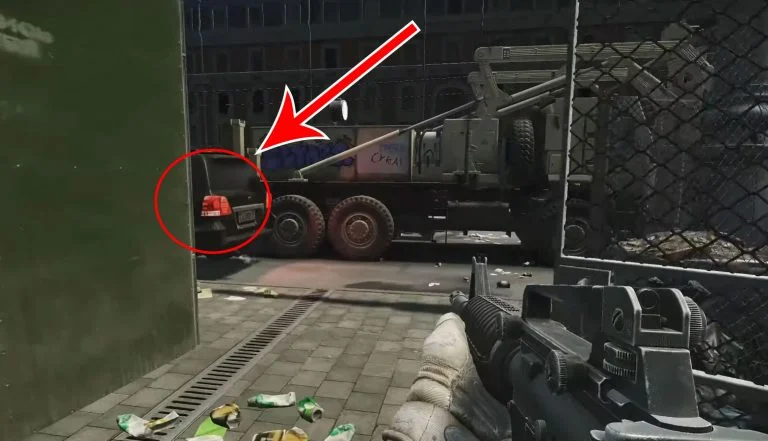 The Primorsky Ave Taxi V-Ex is to the very south of the map, but is only available to PMCs when the black SUV is present and you have 5,000 Rubles in your inventory.
Courtyard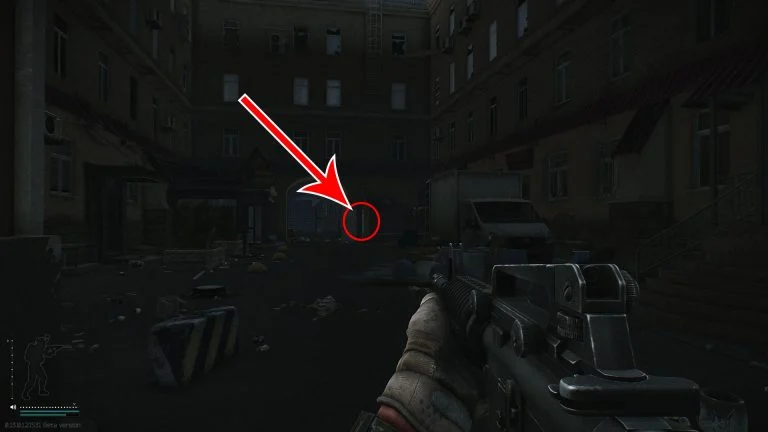 The Courtyard extract is located to the southeast of the map but is only active when the green flare is present.
Kimlov Street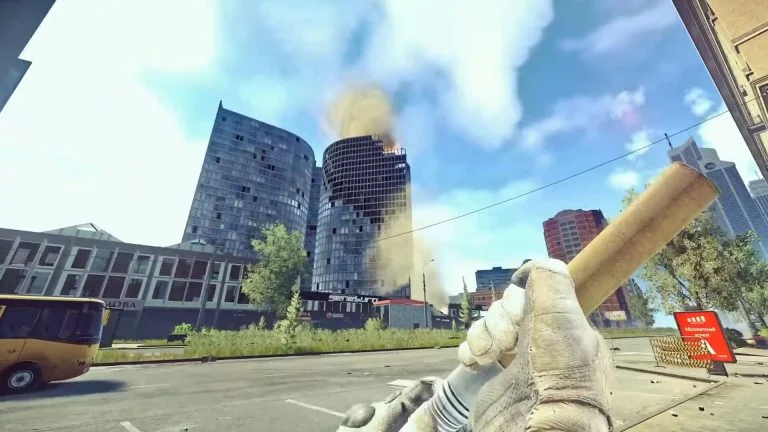 The Kimlov Street extract is in the northeast and is only useable if you have a green flare and shoot it off before extracting.
Basement Descent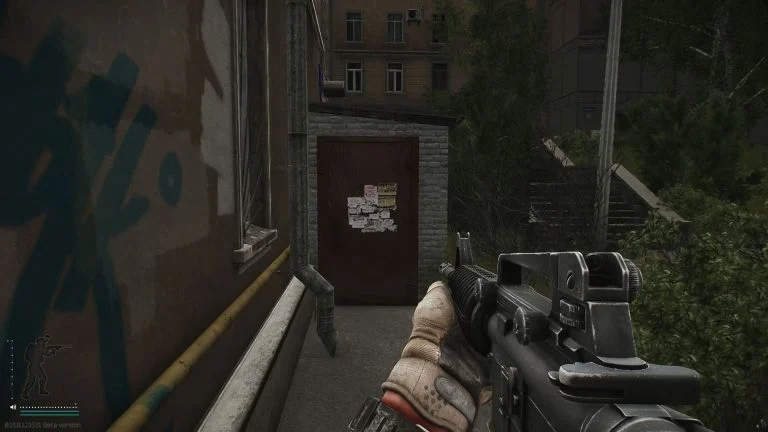 The Basement Descent extract is to the northwest and is designated by a brown metal door with flyers on it.
Entrance to Catacombs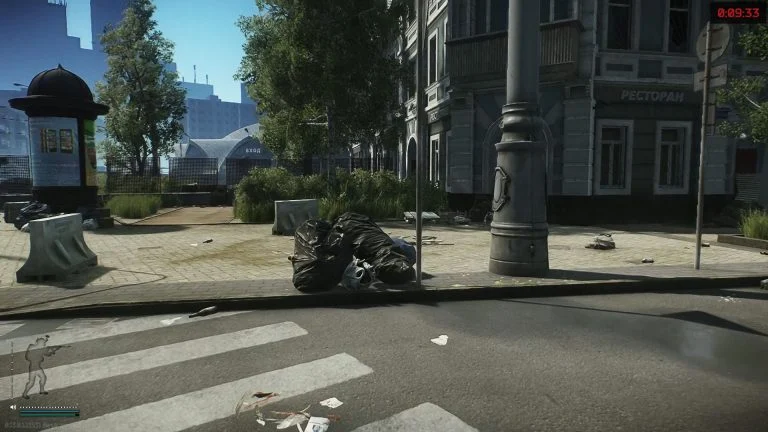 The Entrance to the Catacombs extract is located inside of this apartment complex, down a narrow hallway in the east of the map.
Sewer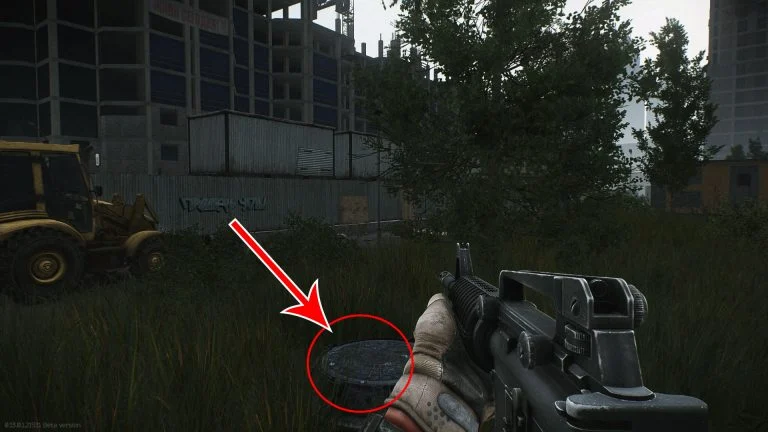 Players can find the Sewer extract point to the southwest, next to the Concordia Apartments.
Ventilation Shaft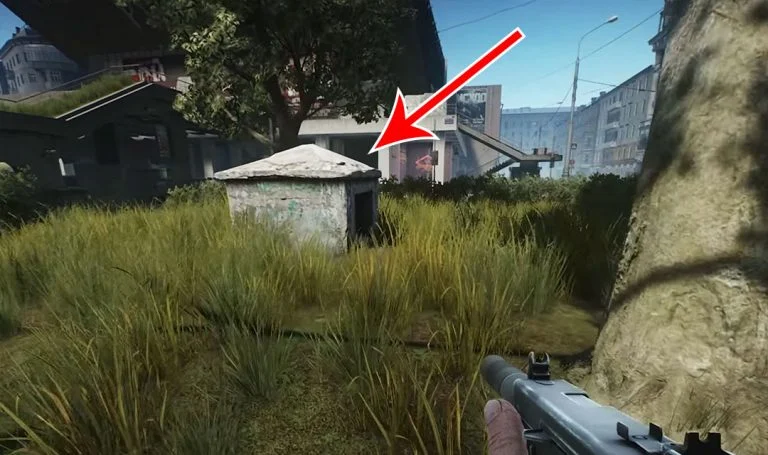 The Ventilation Shaft extract can be found in the southeast and is right in front of the Cinema.
Hopefully, this guide and map will help you get off the Streets of Tarkov so you can get back to your Hideout and bank all that sweet loot you were able to get.
More Escape from Tarkov Guides:
How to Clear Weapon Jams in Escape from Tarkov | Escape from Tarkov: Streets of Tarkov Concordia Security Room Location | Escape from Tarkov: Streets of Tarkov Store Manager Key Room Location | Escape from Tarkov: Streets of Tarkov Financial Institution Small Office Key Room Location | Escape from Tarkov: Streets of Tarkov Backup Hideout Key Room Location