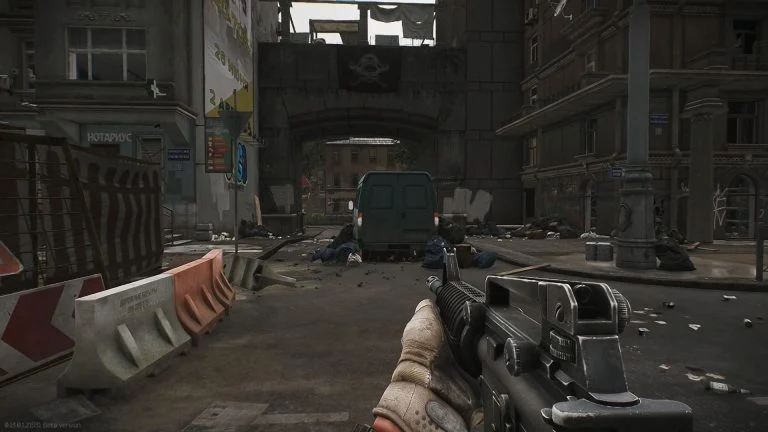 If you're looking for the Basement Descent extract location in Escape from Tarkov's new map, Streets of Tarkov, we've got your answer.
When you're playing the high-velocity extraction shooter, Escape from Tarkov, one of the most critical pieces of information you need to know is where to escape. To extract or exfil from a raid and get that sweet loot, you need to locate specific areas on the map, but it isn't as easy as hitting M and looking at your screen.
If you want to know all the key points of interest in the Streets of Tarkov, check out our Streets of Tarkov map.
Streets of Tarkov Basement Descent Extract Location
The Basement Descent Extract Point is a Scav-only extract found on the opposite side of the street from Pinewood Hotel through a small corridor.
To get there, walk down the main street in the city, look at the Pinewood Hotel sign, turn around, and you'll see a flag with a skull on it. Walk through the archway, then take a right and walk down until you hit a building. The extract for Basement Descent is a door covered in flyers and will be on your right.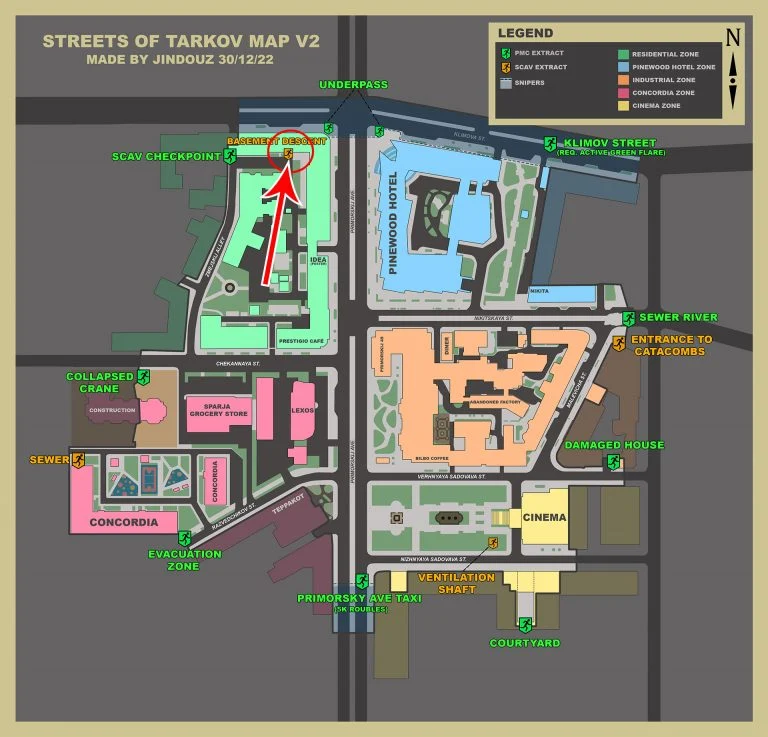 Players beware–this is a high-volume Scav location, so there may be other PMCs in the area. You should be ready for a potential firefight.
Did you have trouble finding this extraction point? Let us know in the comments section below.
Visit our Escape from Tarkov Section for more.