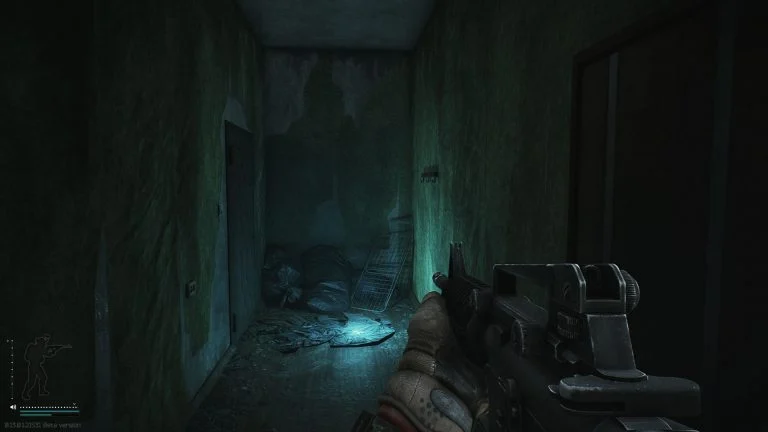 If you're trying to extract in Escape from Tarkov from the Damaged House location in Streets of Tarkov, you'll need to know where it's located. Here's the exact location.
If you want to accumulate loot in Escape from Tarkov, you'll quickly want to learn all the different extract points. The Damaged House extract location is a PMC extract in Streets of Tarkov and is a bit tucked away if you're unsure of where to look. 
Check the full list of extract points in our Escape From Tarkov Streets of Tarkov map overview.
Escape from Tarkov: Streets of Tarkov Damaged House Extract Location
The Damaged House extract is located in the southeast portion of the Streets of Tarkov, just north of the Cinema. Walk east on the main road, and you'll see a ruined apartment complex. Enter through the small open doorway, and the extract is in the back of the ruined hallway.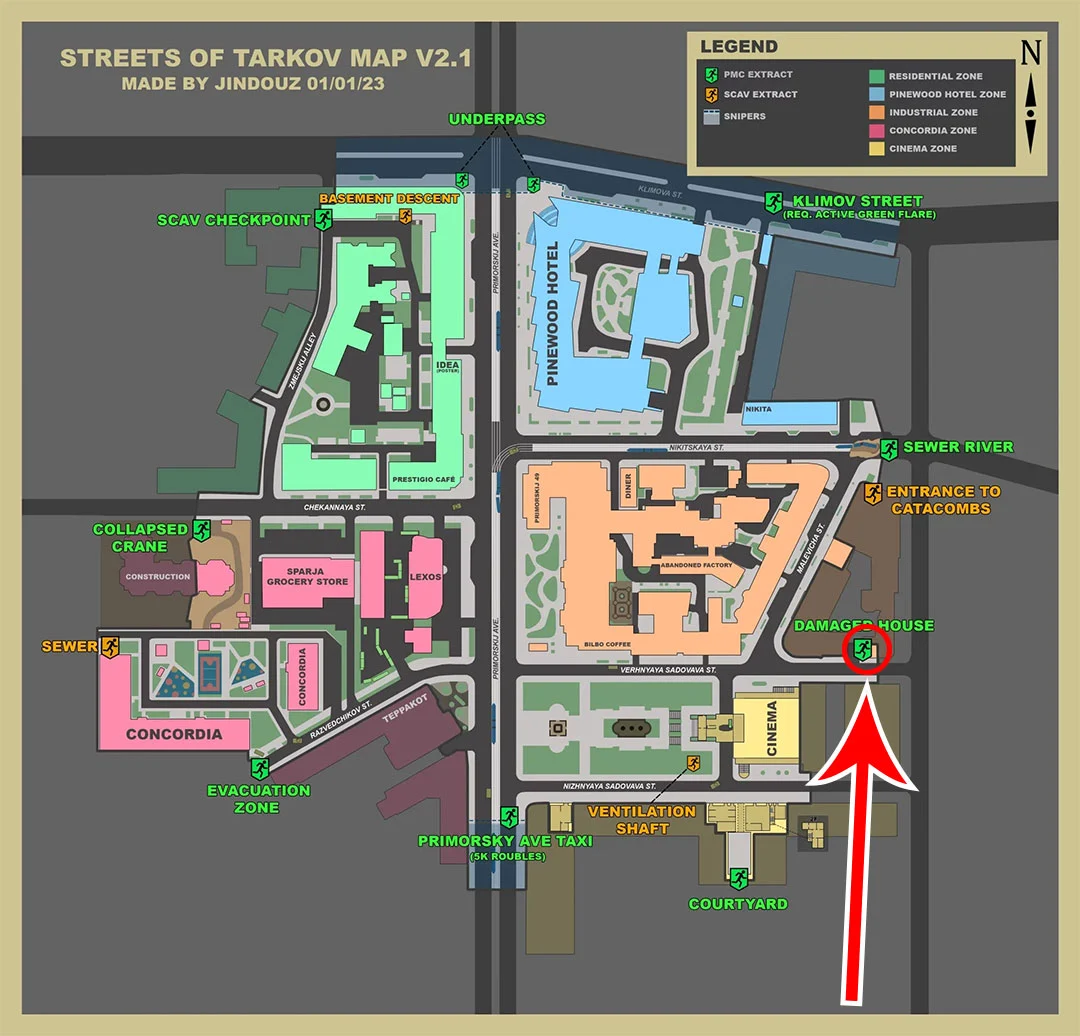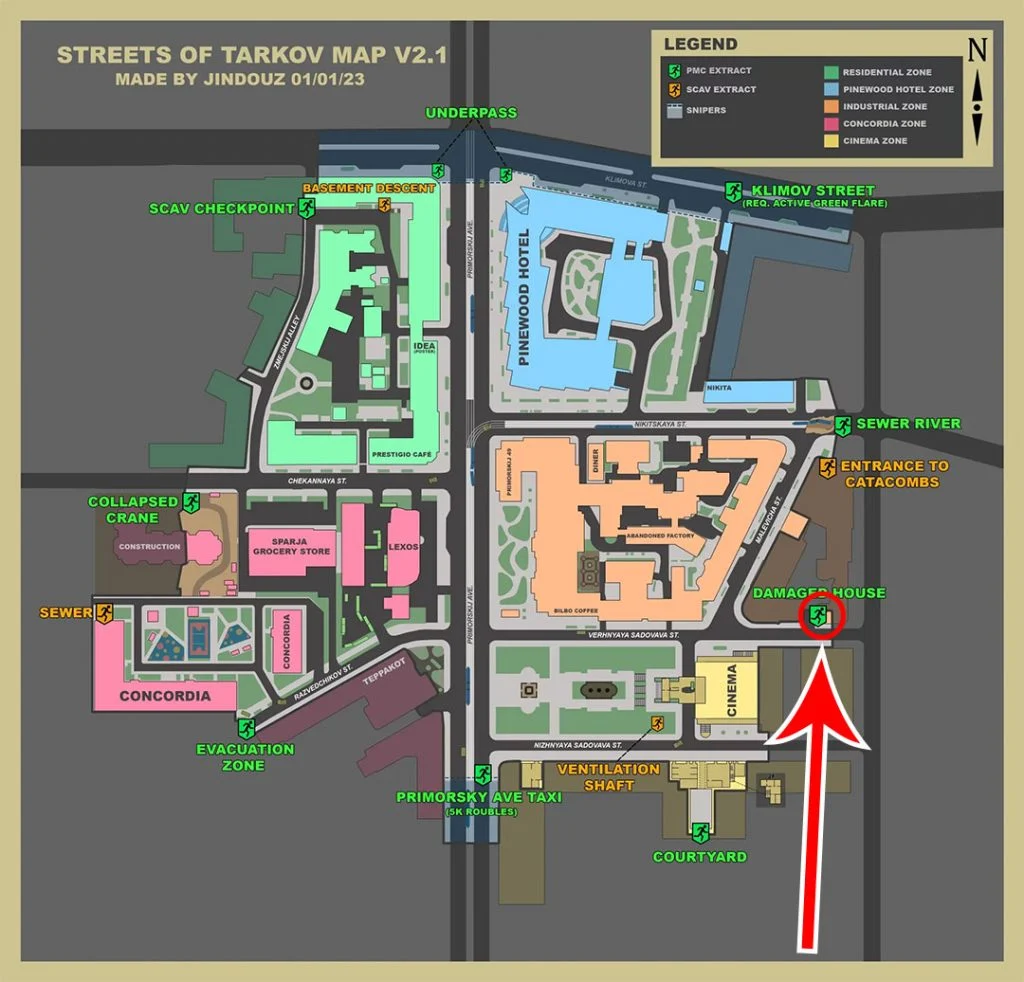 The Damaged House extract is a decently safe extract that only has a single way in and out. Players should beware of others camping out around the extract location, but there are plenty of obstructions and vehicles to use for cover as you run to extract from this location.
Unlike other extracts on the streets of Tarkov, The Damaged House isn't dependent on specific spawns or any other special factors. You should be able to find it fairly easily, as long as you can locate the Cinema.
Escape from Tarkov Guides:
Escape from Tarkov: Streets of Tarkov Collapsed Crane Extract | Escape from Tarkov: Streets of Tarkov Evacuation Zone Extract Location | Escape from Tarkov: Streets of Tarkov Primorsky Ave Taxi Extract Location | Escape from Tarkov: Kimlov Street Extract (Cease Fire! Quest Guide) | Escape from Tarkov: Streets of Tarkov Concordia Security Room Location | Escape from Tarkov: Streets of Tarkov Store Manager Key Room Location