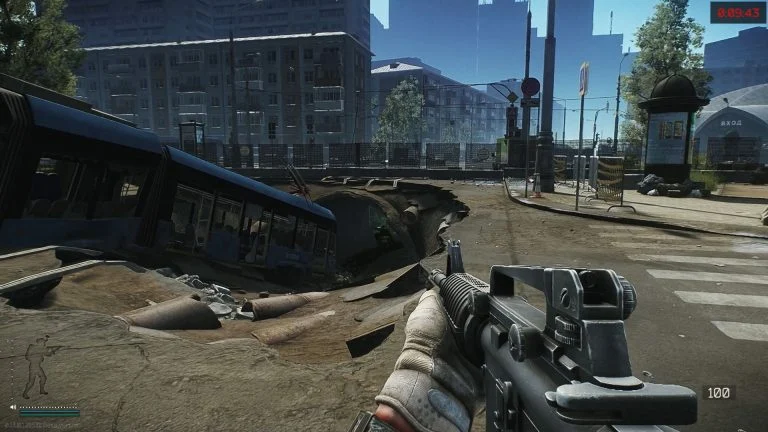 Looking for the Sewer River Extract location in Escape From Tarkov's new Streets of Tarkov map? Read our guide for the exact location.
If you just looted the Financial Institution Small Office and need to extract fast, the Sewer River is perfect if you're a PMC. Here's where to locate the Sewer River extract location in the all-new Streets of Tarkov map. 
For all the important points of interest in the Streets of Tarkov, check out our Streets of Tarkov map guide.
Streets of Tarkov Sewer River Extract Location
The Sewer River extract point is a PMC-only extract found underground in the subway on the corner of Nikitskaya and Malevicha streets in the commercial district. To get to the extract point, walk down either street and keep a lookout for a de-railed blue subway bus. The extract can be found down in the tunnel against the metal bars.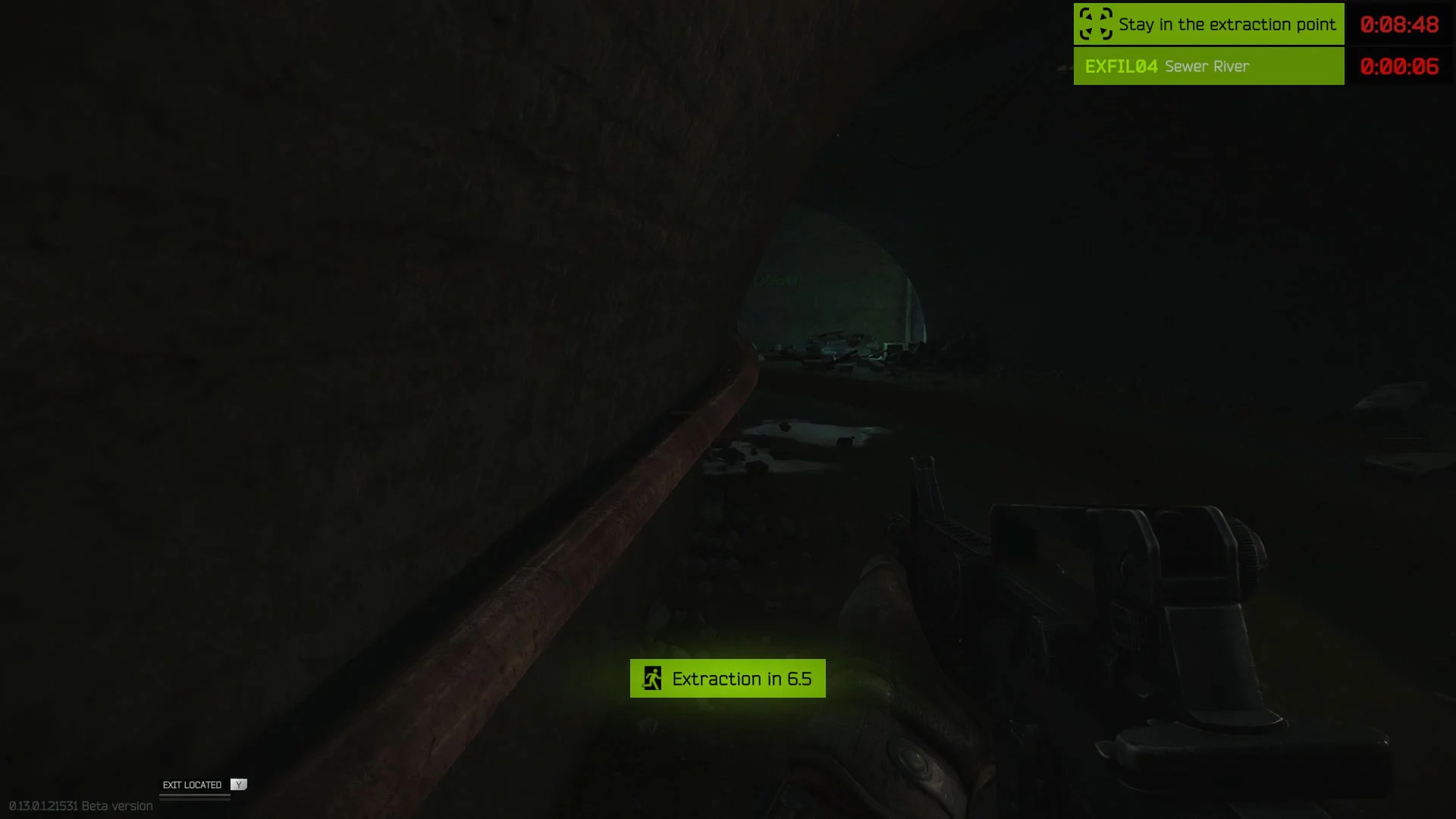 While this is probably one of the easier extraction points to find, this area, like many of the areas in Streets of Tarkov, is a high-value loot area, so there is a high chance of coming up against other players while you extract. In addition, the Scav-only Entrance to Catacombs extract point is right next to this one, increasing your odds of getting into a firefight.
More EFT Guides:
Streets of Tarkov Financial Institution Small Office Key Room Location | Streets of Tarkov Hotel Room 215 Key Location | Streets of Tarkov Backup Hideout Key Room Location | Streets of Tarkov Concordia Apartment 64 Key Room Location