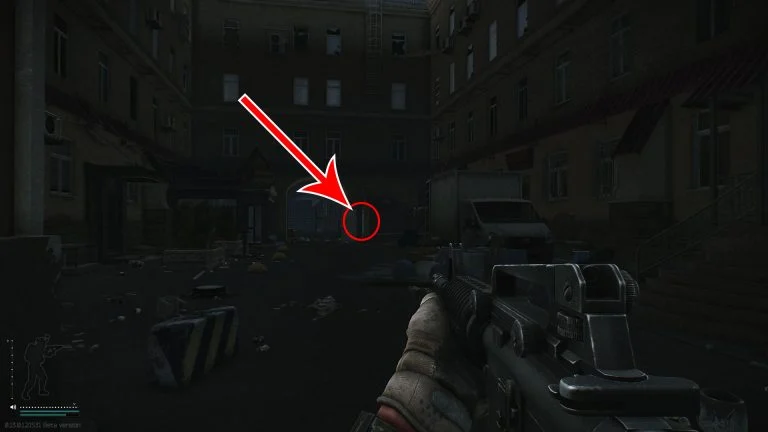 If you're trying to extract from the Courtyard in the new Escape from Tarkov map, Streets of Tarkov, then you'll need to know where to go. Here's our guide.
Looking to extract using the Courtyard extraction point, but it won't work? Like other special extracts in Streets, the Courtyard is only a viable PMC extract when a green flare is active in the area. We have the precise location if you're struggling to figure out where to go.
Streets of Tarkov Courtyard Extract Location
The Courtyard extract is located in the south of the map in Streets of Tarkov next to the Cinema. Players can only extract from this location when the green flare is active, which happens randomly. To get to the extract point, walk towards the back of the Courtyard, then take the stairs to the right to a lower level.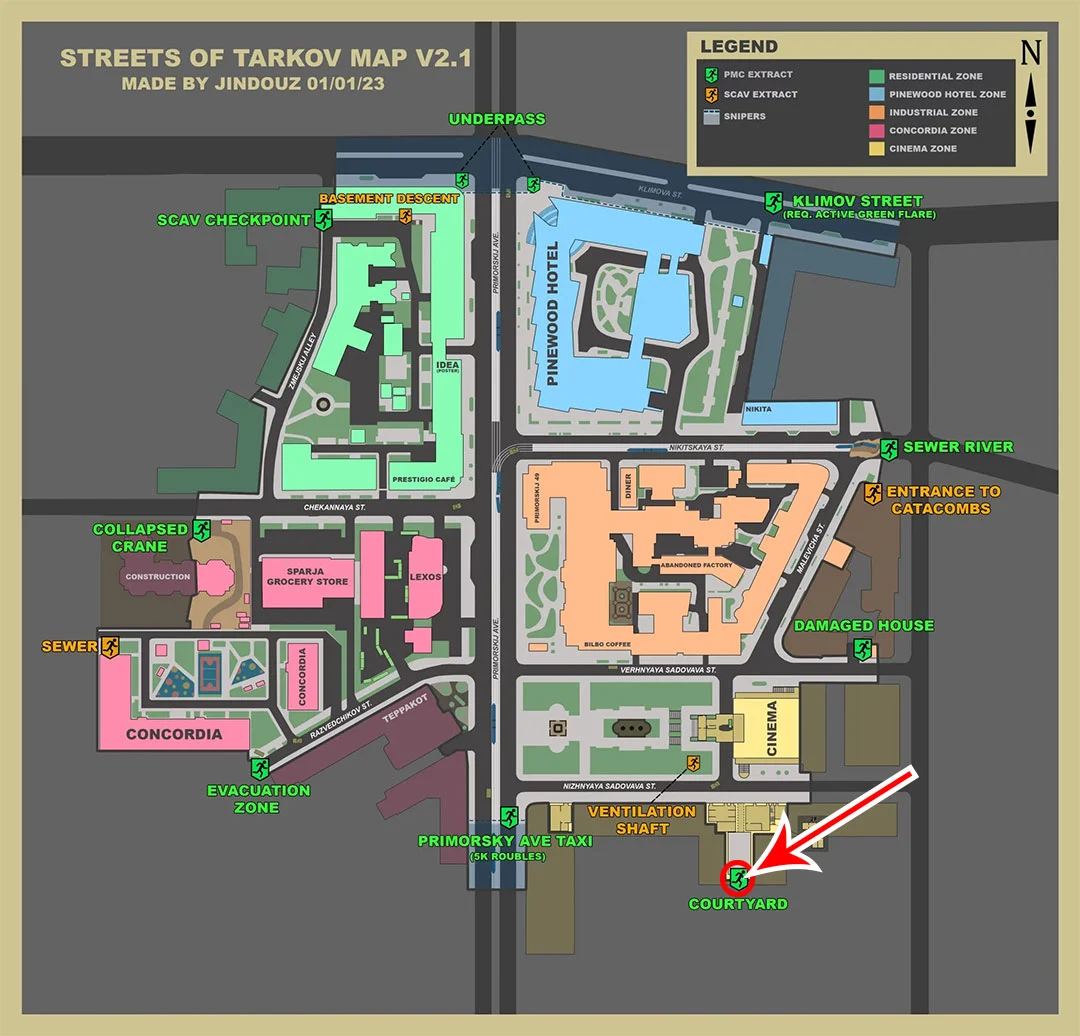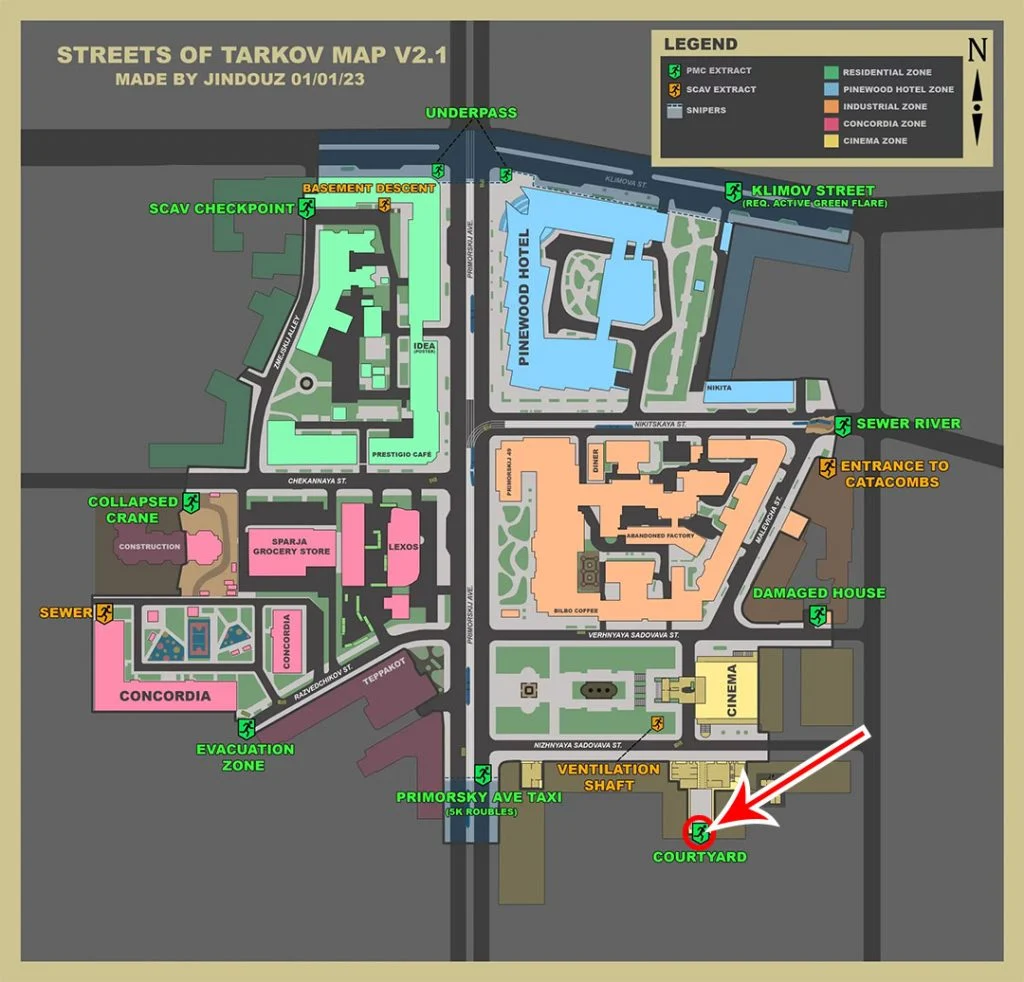 The Courtyard extract is safe if you can make it into the actual courtyard area. However, we've found the location to be generally hot, especially when the green flare is active, so make sure to keep your head on a swivel because there could be other players camping out, waiting to take you out.
More Escape from Tarkov Guides:
Escape from Tarkov: Streets of Tarkov Collapsed Crane Extract | Escape from Tarkov: Streets of Tarkov Evacuation Zone Extract Location | Escape from Tarkov: Streets of Tarkov Primorsky Ave Taxi Extract Location | Escape from Tarkov: Streets of Tarkov Iron Gate Key Room Location | Escape from Tarkov: How to Adjust Crouch Height and Speed