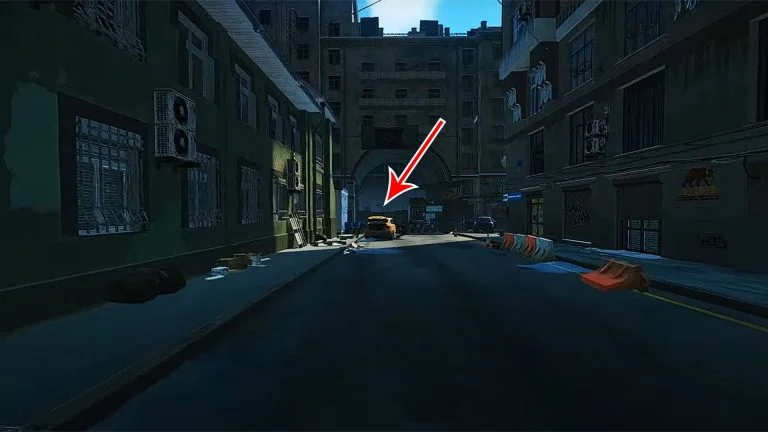 The Scav Checkpoint extract location is a PMC extract in the new Streets of Tarkov map. If you're looking to exfil, follow our guide to find the location.
The Scav Checkpoint in the new Streets of Tarkov map is perhaps one of the easiest extracts to find in Escape from Tarkov. Though finding the location is easy, actually escaping with your life and your loot is a completely different story. 
Check out our EFT Streets of Tarkov map for an overview and a list of extraction points.
Escape from Tarkov: Streets of Tarkov Scav Checkpoint Extract Location
The Scav Checkpoint extract is located in the northwestern area of Streets of Tarkov and is designated by a giant skull and crossbones flag. To get to the extract, make your way under the giant arch and walk all the way back to the concrete barriers.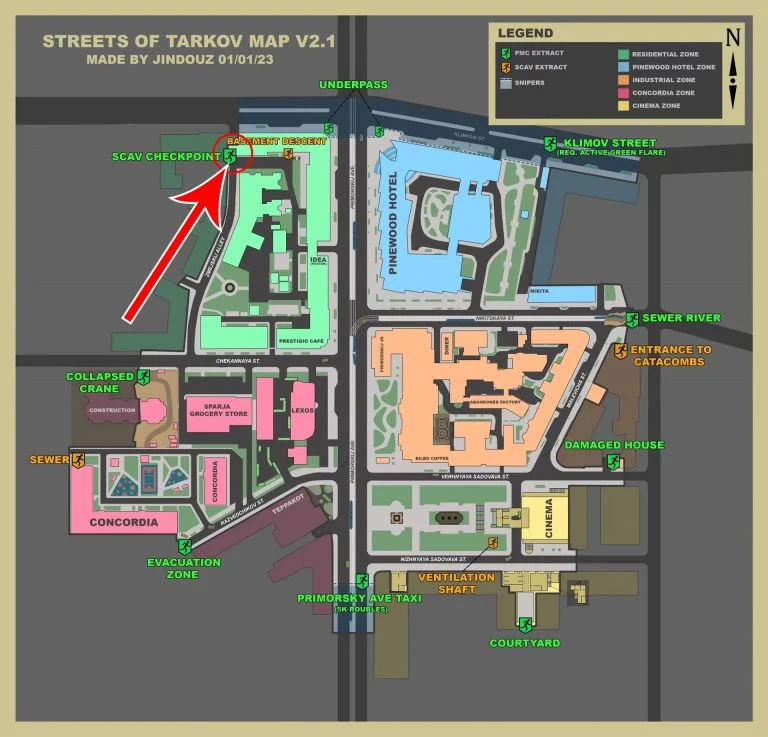 There is a massive mounted MG at the top of the Scav Checkpoint, so there's a decent chance there may be an enemy camping there, waiting to rat your loot right before you can extract. On the inverse, if you find yourself in a tricky situation, you can always try to use it, though a skillful sniper will probably be able to take you out pretty easily since there's little concealment from that angle.
Another thing to keep in mind is that there are typically Scavs in the area, and with the latest Scav enhancements, you need to tread lightly so that you don't die from an NPC.
More Tarkov Guides:
How to Clear Weapon Jams in Escape from Tarkov | Escape from Tarkov: Streets of Tarkov Courtyard Extract Location | Escape from Tarkov: Streets of Tarkov Underpass Extract Location | Escape from Tarkov: Streets of Tarkov Damaged House Extract Location | Escape from Tarkov: Streets of Tarkov Collapsed Crane Extract