Are you running low on inventory capacity? Have you become overburdened by the 2,000 cheese wheels in your inventory? Even if you've played for a while, you may still need to learn what affects your inventory space in Mount and Blade Bannerlord. That's why we're here to explain how to increase inventory capacity in Mount and Blade Bannerlord.
Increasing Inventory Capacity in Mount and Blade Bannerlord
To increase your inventory capacity in Mount and Blade Bannerlord, purchase more horses or mules, recruit more troops, or invest in Skills like Caravan Master that increase how much weight you can carry.
Players can view available inventory space in the Inventory Menu. You'll also see the things contributing to your overall inventory capacity, including:
Base stats
Troops
Pack Animals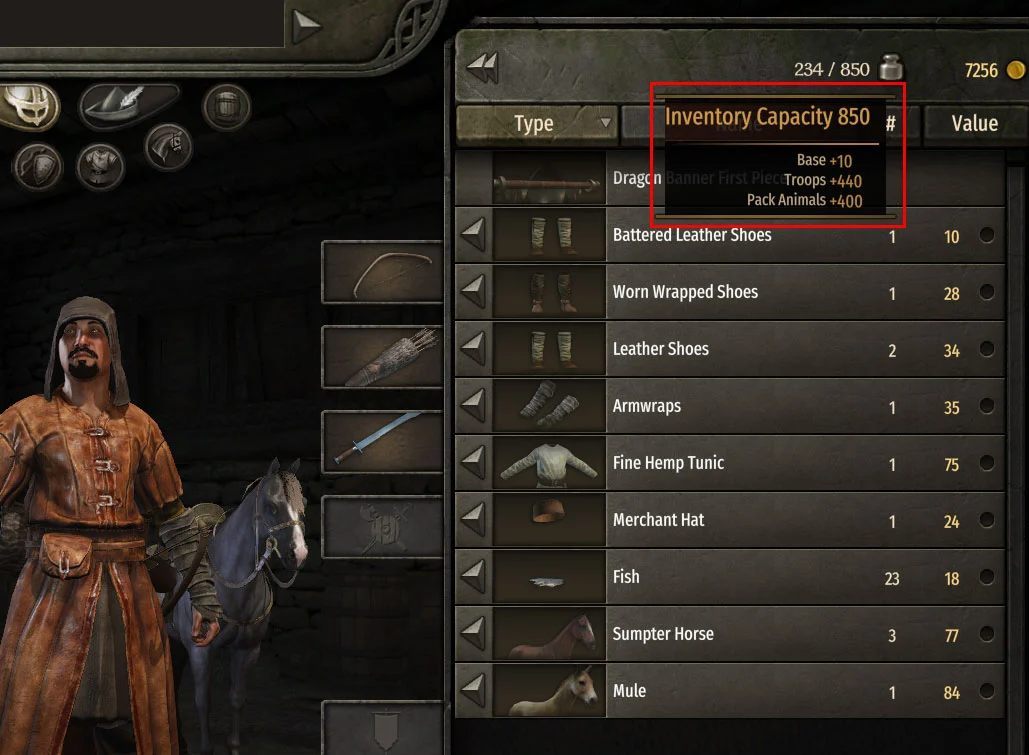 Purchasing Horses and Mules to Increase Inventory Space
Most major Towns in Bannerlord will carry horses and mules. Visit a major town and click Trade. Use the filter icons in the middle window to filter the selections when you're in a major Town. Horses that add to your inventory capacity will have a bag icon under their picture.
You can also find horses in smaller Villages that have the horse icon.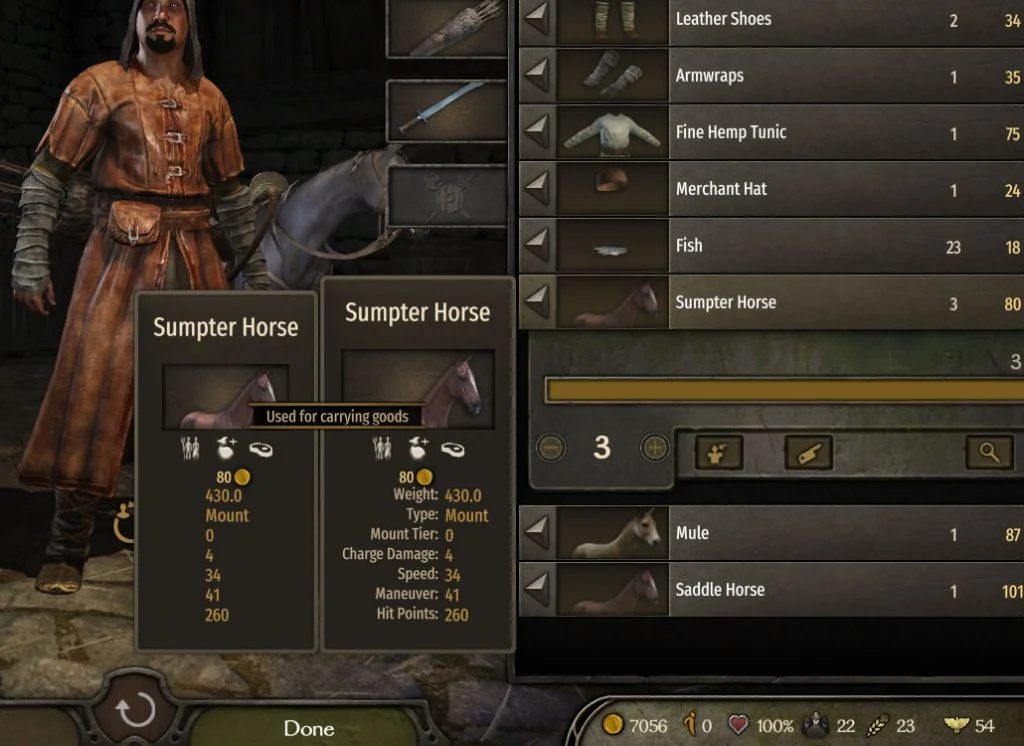 One thing to note is that Mules and Horses will not add to your overall inventory weight, so you can buy as many as you want. In addition, your Companions can also equip these animals, so they are a good investment either way. Lower-level horses are fairly cheap at most markets.
Caravan Master
The Caravan Master skill enables your party to carry 30% more weight. This is huge and provides a sizeable bonus if you always find yourself filling up your inventory.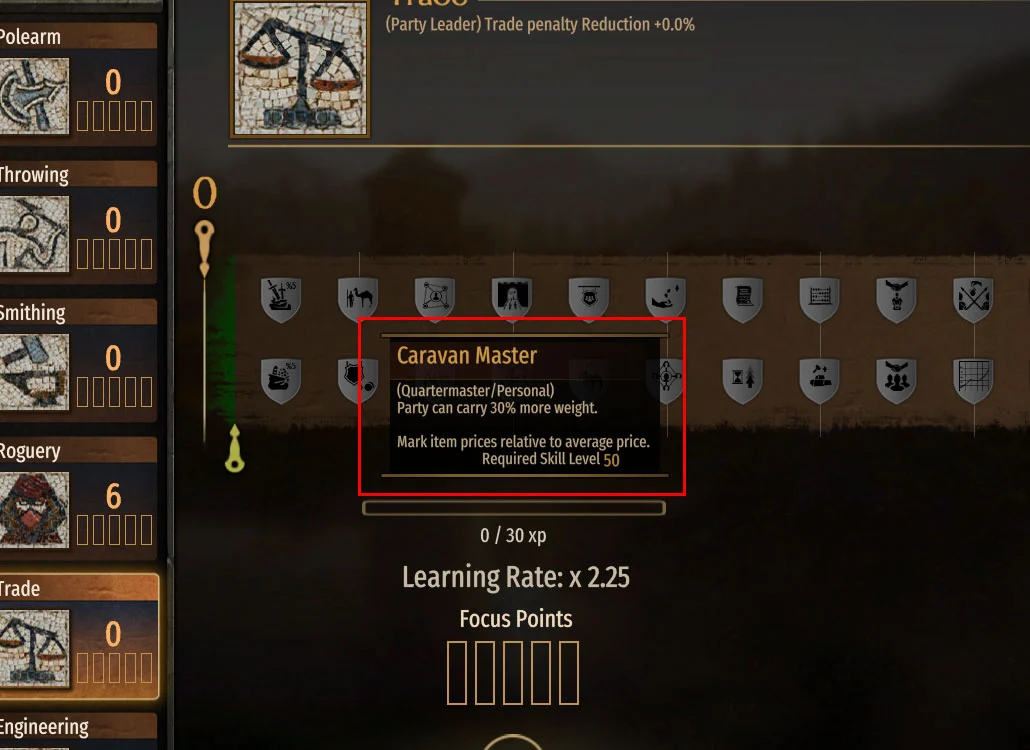 And there you have it–now you know the different ways to increase inventory capacity in Mount and Blade II: Bannerlord.
To most gamers, this probably could be more intuitive, but the more you think about it, the more it makes sense. Soldiers in your army can carry things and horses and mules, specifically pack animals, can also carry heavy armor and materials.
For more guides like this one, see our Guides Section.