Marauders has plenty of daily contracts and quests to keep players exploring the various raid maps. One daily contract is called Light Recon, and has players looking for a drill pit. Aside from a few words of text, there's not much else to go on, but we're here to help. Here's where to find the Asteroid Mine Drill Pit in Marauders.
Light Recon: Reach the Asteroid Mine drill pit.
Where to Find the Asteroid Mine Drill Pit in Marauders
The Asteroid Mine Drill Pit is located on the lower level of the Air Processing room in the Iridium Asteroid Mine raid.
To find the Asteroid Mine Drill Pit, go to the Iridium Asteroid Mine map, find the Air Processing room, and continue downstairs to the drill pit. Go to the drill's base, and wait for five seconds to complete the contract.
Refer to the featured image at the top of this post if you're not sure what the Iridium Asteroid Mine raid looks like.
If you're not sure you're getting credit for the contract, you can open up your inventory and check the bottom left section labeled Daily Contracts. You should see a progress bar for "Reach the Asteroid Mine drill pit." Stand close enough to the drills so that the progress bar starts filling up.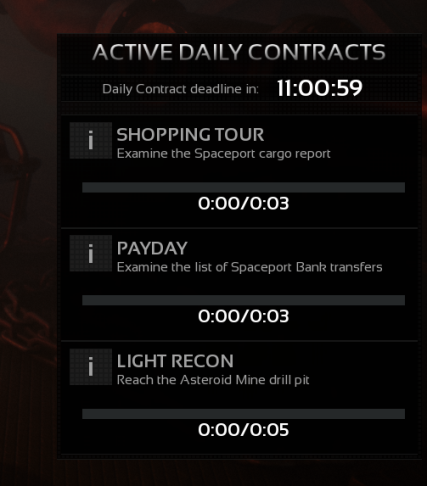 As a word of caution, you'll likely encounter a few Miner NPCs in the area, so keep your head on a swivel and get ready to eliminate them. Aside from that, keep in mind that this is a daily contract, so you can likely expect to see other players going for the same objective.
The Iridium Asteroid Mine map has a few other objectives on it, including the Half Track Bike. There are also some points of interest, like the Security Room, which you'll need a lockpick to access, a vault, and the Foreman's Office.
As a bonus, you can follow the minecart tracks to get to the vault, but it does require a blowtorch to open.
For more guides and walkthroughs, check out our Marauders Section.